Dashboard
Your custom dashboard for a quick overview of all social media marketing activities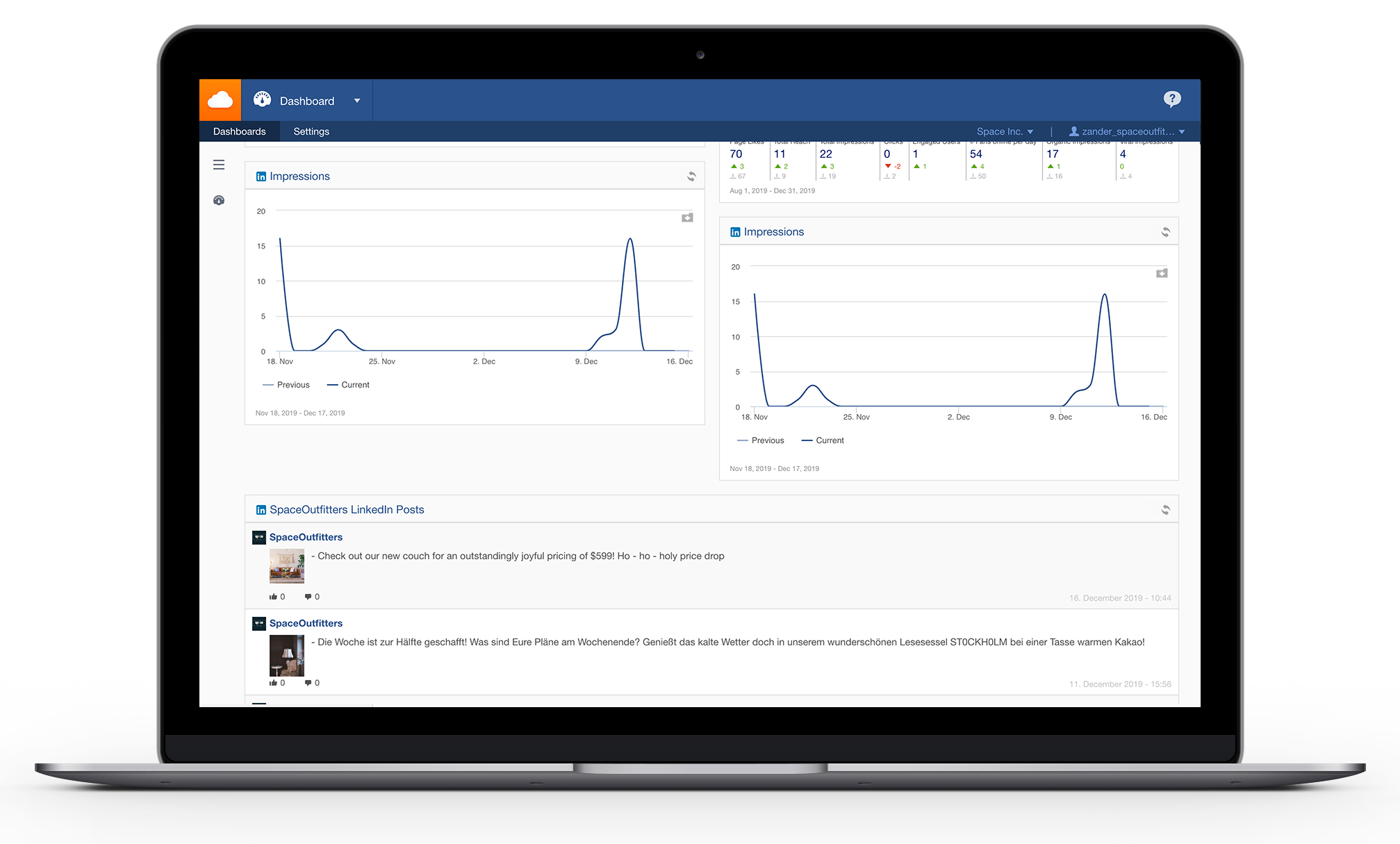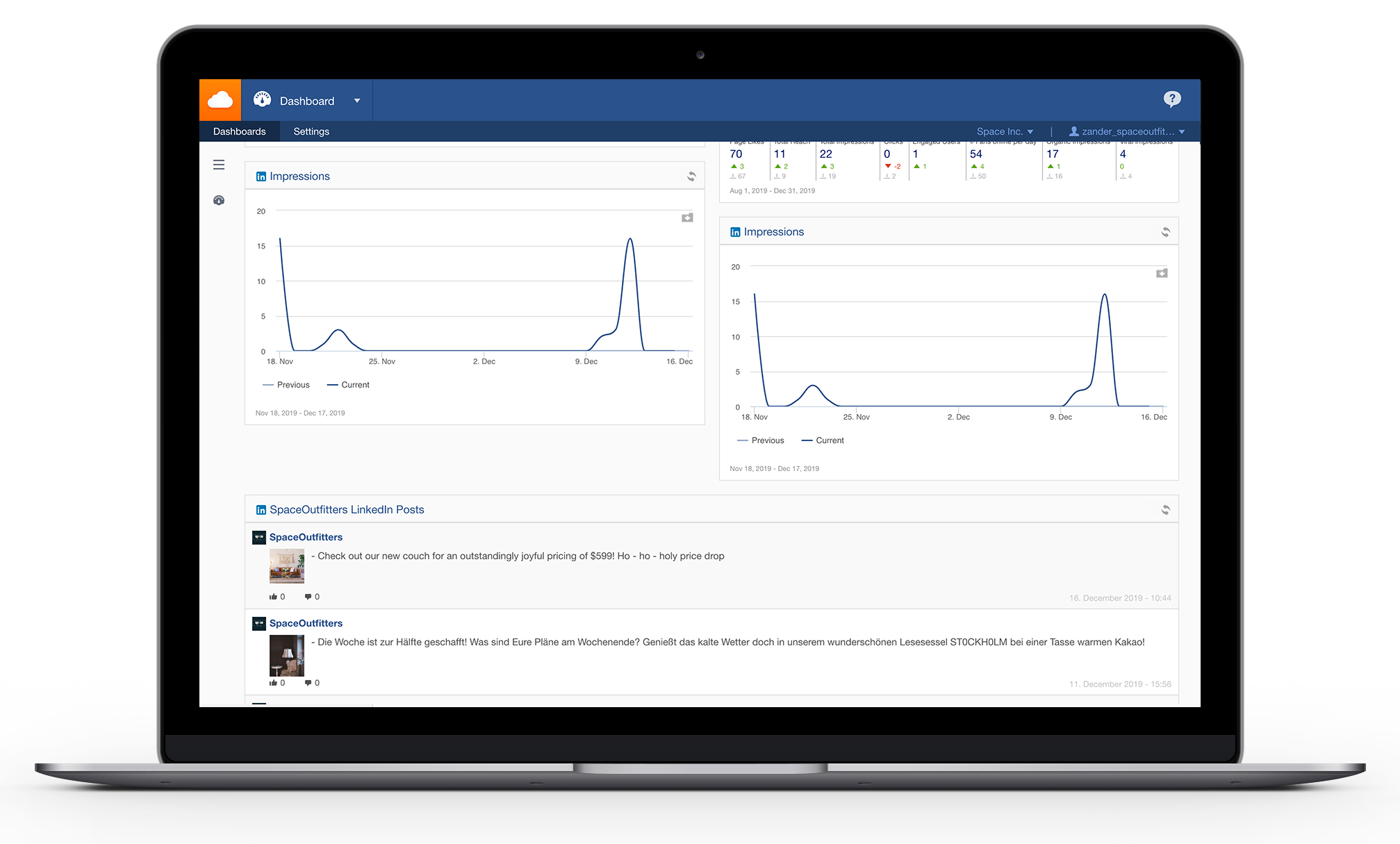 Your Dashboard – Always an Eye For The Big Picture
Facelift Cloud dashboard knows only one task: Providing you with a quick overview of all relevant information regarding your social media marketing. In turn, you will be able to immediately recognise where any intervention is needed. You certainly do not lack sufficient data: All social media channel activities generate plenty new data each and every second. Facelift Cloud dashboards help you filter all relevant information and display it in a condensed manner. Hence, you are always able to keep track and make the right decisions in a swift and confident manner.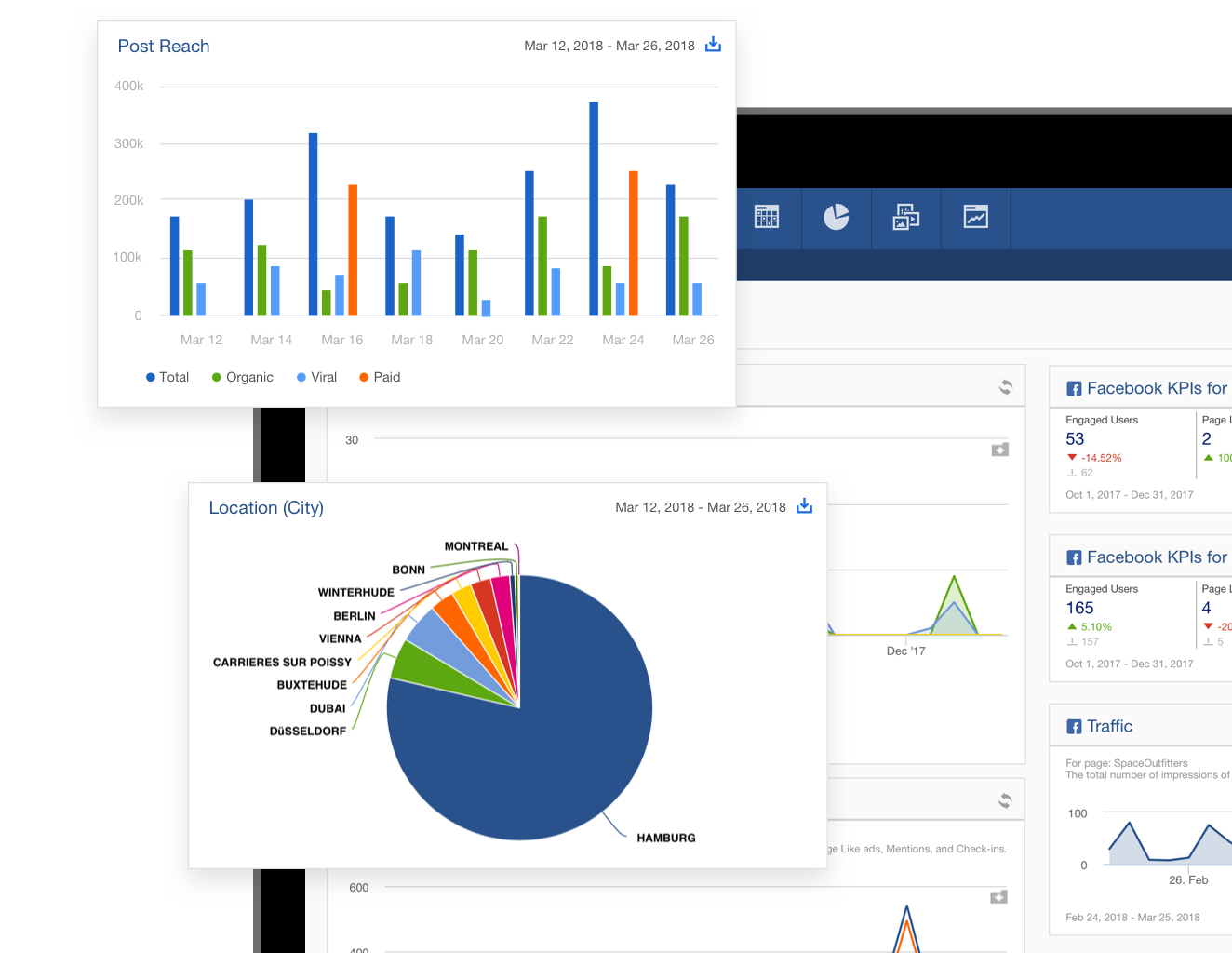 Tap into Internal and External Data
Via the community management feature, you will also be able to capture any unedited comments and messages at a glance. In addition, you can also integrate external data sources, such as Google Analytics, into to Facelift Cloud. Whatever is important to you and your team: You will certainly be able to depict this information via the dashboard.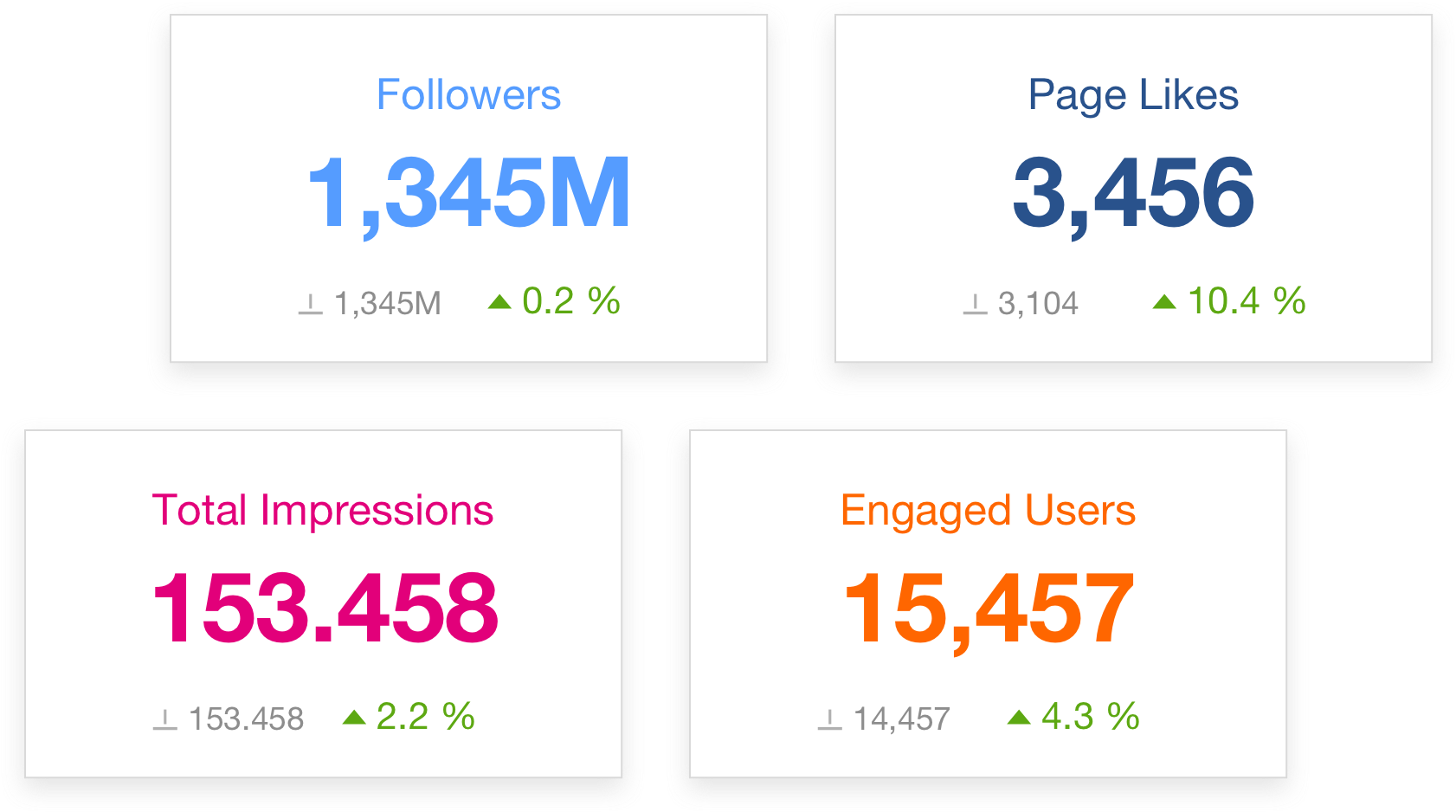 The Most Important Features at a Glance
All KPIs in One Place
Real-time tracking of all KPIs and all social media activities in one central location
Custom Dashboards
Custom configuration of the Dashboard via drag & drop
Export to All Popular Formats
Easy export of KPIs as PDF, JPG, CSV, PNG, XLS, or SVG
Smart Deeplinks
Direct link from the dashboard straight to the respective Facelift Cloud application
100% Efficiency
Immediately recognise where there is an acute need for action and be able to respond to problems and opportunities much more quickly
iFrame Integration
Include external websites in the Dashboard
Connect to External Databases
Integrate additional data sources via JSON
Benchmark
Summarise selected industry KPIs in one dashboard
Facelift Cloud offers many features - Discover more: