QUINTLY INTEGRATION
The social media data you've always wanted, the way you want it.
Advanced social media analytics, delivered with unrivaled quality, customization, and flexibility. Get extensive or layered insights, take action faster and keep up with other players.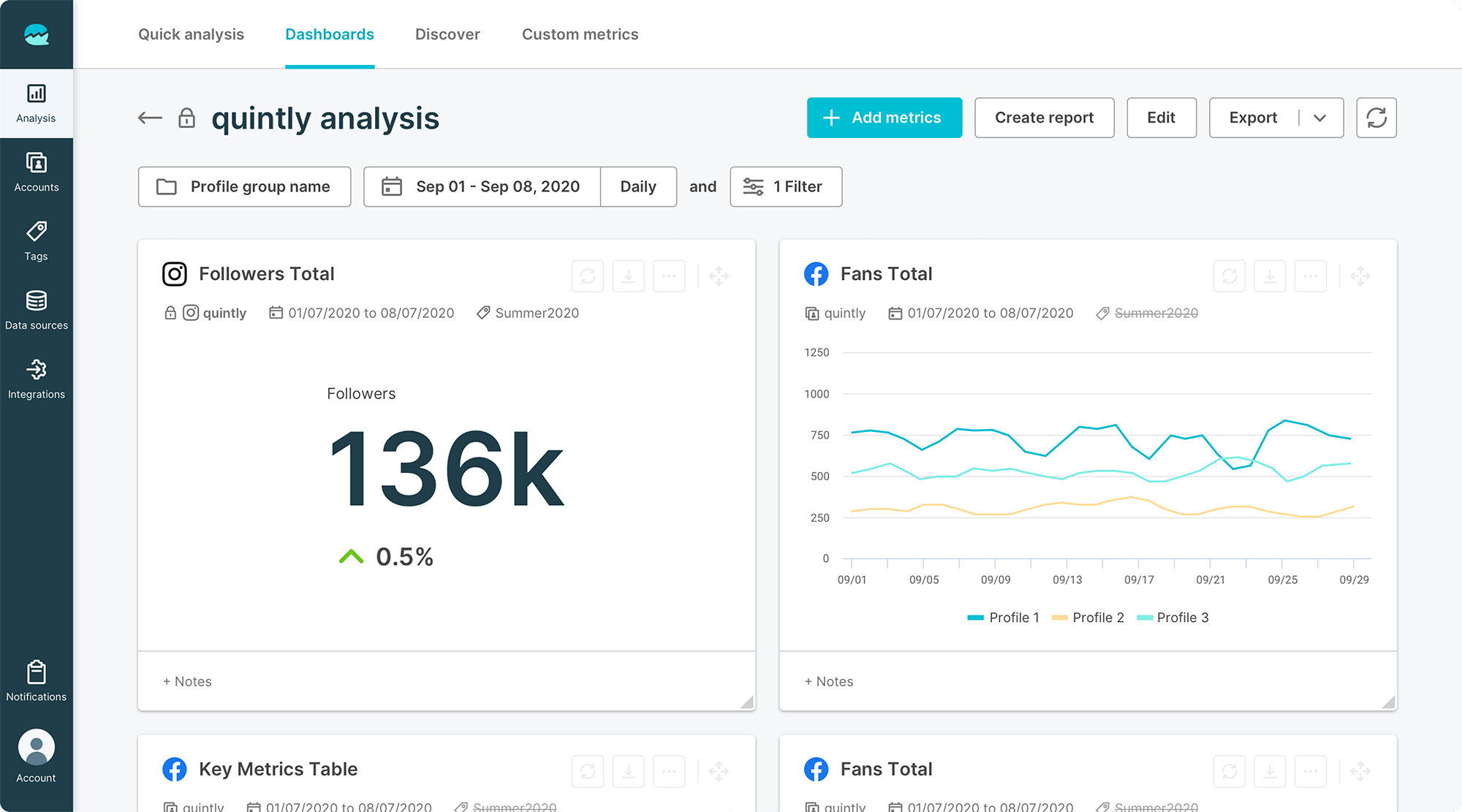 Advanced and unmatched social media analytics.
Pull quality data from all your social media accounts and track performance across hundreds of profiles in one place. Analyse your performance and gain insights into your competitors, inspiring brands, future clients, social media influencers and more.
Access social media data with network-native excellence
Create the reports your team will love
Access quintly's extensive and powerful API
Connect to your marketing stack.
If you need to combine your platform with excellent analytical capabilities with unparalleled flexibility, our API is the solution for you.
A powerful API to connect your data
Extend our well-structured, transparent data with API and native integrations
Connect to your favorite tool in minutes
facelift + quintly: a perfect mix.
We believe that as a professional, you should have access to the best tools on the market. That is why we decided to bring quintly on board of facelift. Thanks to the advanced analytics tailored to your needs, you can execute your social media strategy even better.
FAQ
Frequently asked questions
Can quintly be purchased as a standalone product?
Yes, being part of facelift family, quintly can be also purchased as a standalone product
How does the pricing work?
Are there any special offers if you are facelift customer?
Subscribe to our newsletter.
Subscribe to our newsletter to receive all the latest news around marketing and social networks.