Social media managers are often pressed for time and need to create multiple posts in a short period of time. By focusing on the essentials, you can quickly draft posts for the entire week using the new Quickpost within the facelift Publisher. When creating new posts with Quickpost, only the necessary input fields are displayed and queried.
Get Ahead of the Game: Create Posts Quickly and Efficiently
With Quickpost you can split your post creation process into three easy steps:
First

, select a set of themes or topics that align with your brand message and audience interests

Second

, create a basic template for each post, including a catchy headline, and a few key points

Third

, use Quickpost to schedule these drafts into your social media calendar, leaving room for customization and fine-tuning later on
Of course, Quickpost can also be used to plan posts directly, publish them immediately or send them to the approval process.
By taking these steps, you can save time and ensure a consistent, effective presence on your brands social media channels. We believe, that advanced settings like Campaign, Event, Tags, Post Owner or News Feed Targeting shouldn't distract you from putting post drafts into the calendar.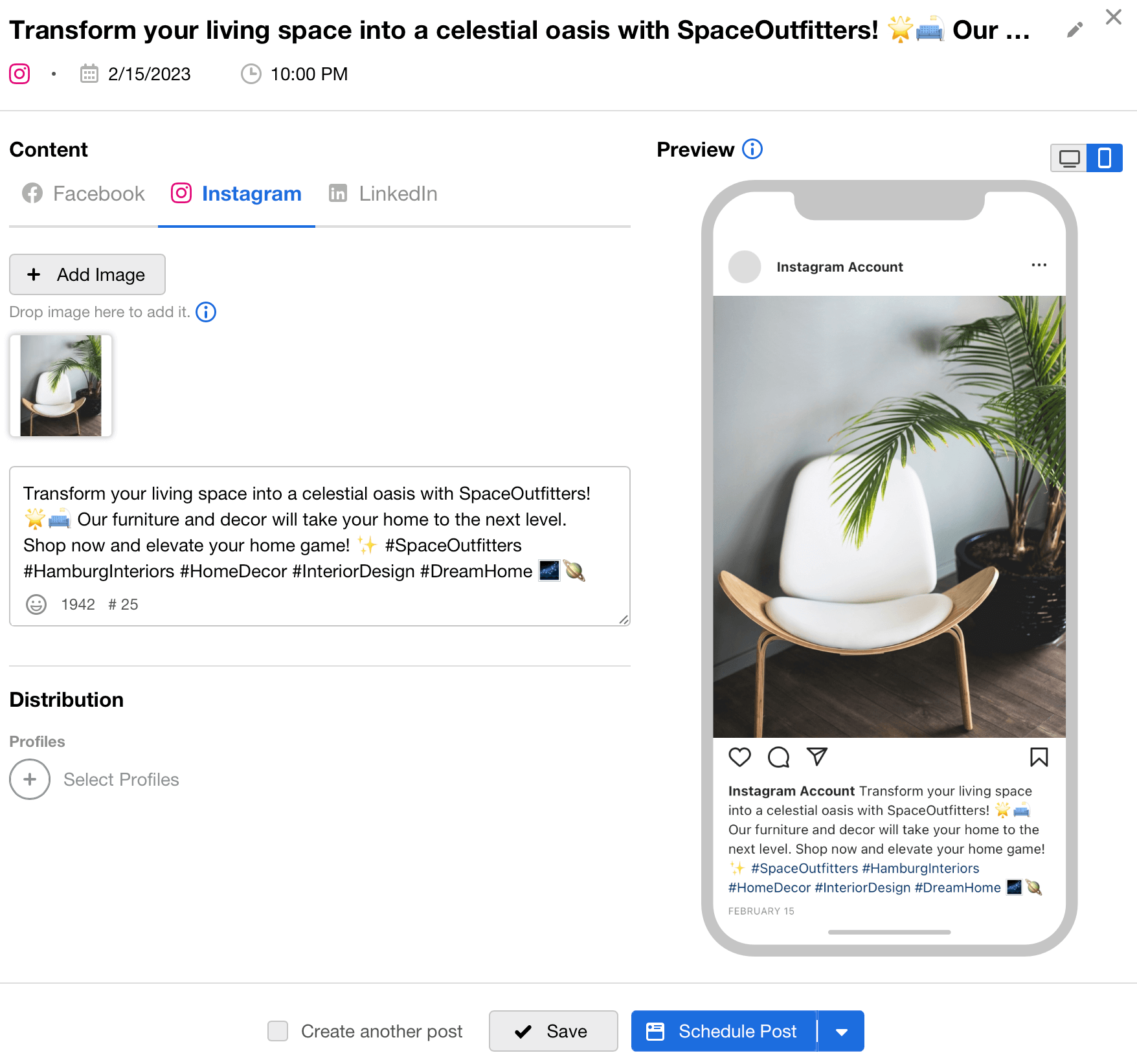 How to create new drafts in seconds
Quickpost offers you the possibility to create Facebook, Instagram and LinkedIn Image Posts and while filling the fields you can see a detailed post preview on the right hand side for both mobile and desktop devices. To be even quicker and more efficient we suggest to activate the "Create another post" checkbox to open up the same dialog again after saving oder scheduling the current draft into the calendar.
A drag-and-drop interface is now also available for file uploads, which makes it possible to transfer files quickly and easily by dragging and dropping them into the upload field, instead of having to navigate through file folders manually.
To ensure the use of other post formats and various networks, we are already working on new functions and will inform you directly in facelift about updates.
If you want to learn more about how to use the new Quickpost, just follow this Knowledge Base Link.
Tom
Product Marketing Manager