Back to guide overview
Guide:
Your Guide to Social Media Stories and Short-form Video Content
Video content plays an integral part in any successful social media strategy.
Discover the different forms of short social media video content and how use them.

Read about real-world use cases for successful short-form video or story application that really worked.
Learn how businesses can take advantage of short-form video content and stories on social media.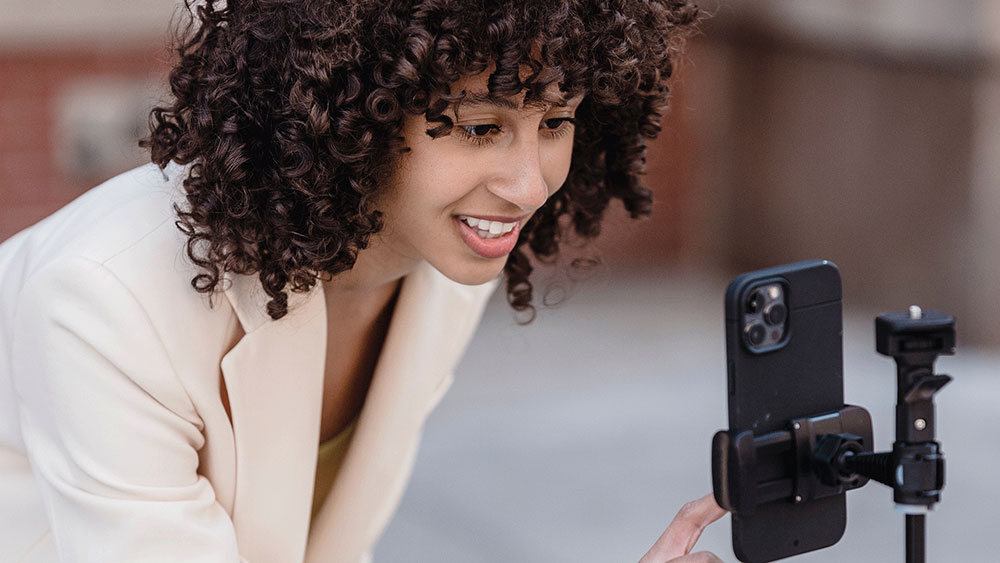 A world in motion means a modern video strategy.
Never before has it been more essential to make short-form video content and stories part of your social media strategy.
Creating video content can be a bit of an overwhelming process. With so many different platforms to choose from and so many differences between them, it takes a short novel to keep track of it all. So we wrote you one!

In this exhaustive guide to short video content, we'll cover how your team can leverage short-form video content and social media stories to empower and grow its initiatives.
Realize the ins and outs of short video with the most major social media platforms, including TikTok, Instagram, Pinterest, and more.
You'll learn the biggest differences between these content types and how they can be applied to creating the perfect video content strategy for your business.
Find helpful insights of technical specifications for each major platform, so your creators can construct optimal short video or story-type content.
Subscribe to our newsletter.
Subscribe to our newsletter to receive all the latest news around marketing and social networks.