Performance marketing for Facebook & Instagram - with Facelift Cloud Advertising
The Facebook & Instagram Advertising System for Media Professionals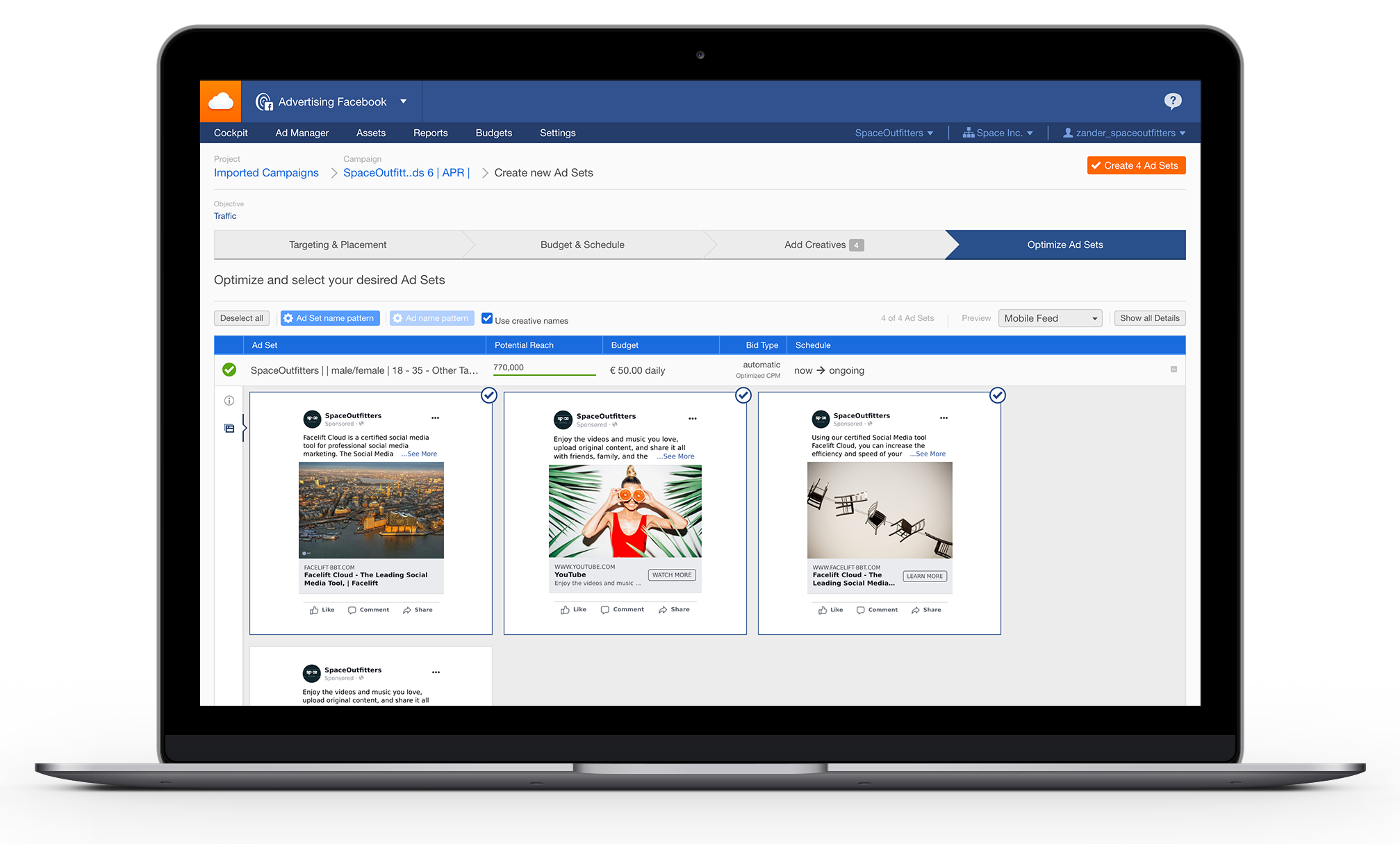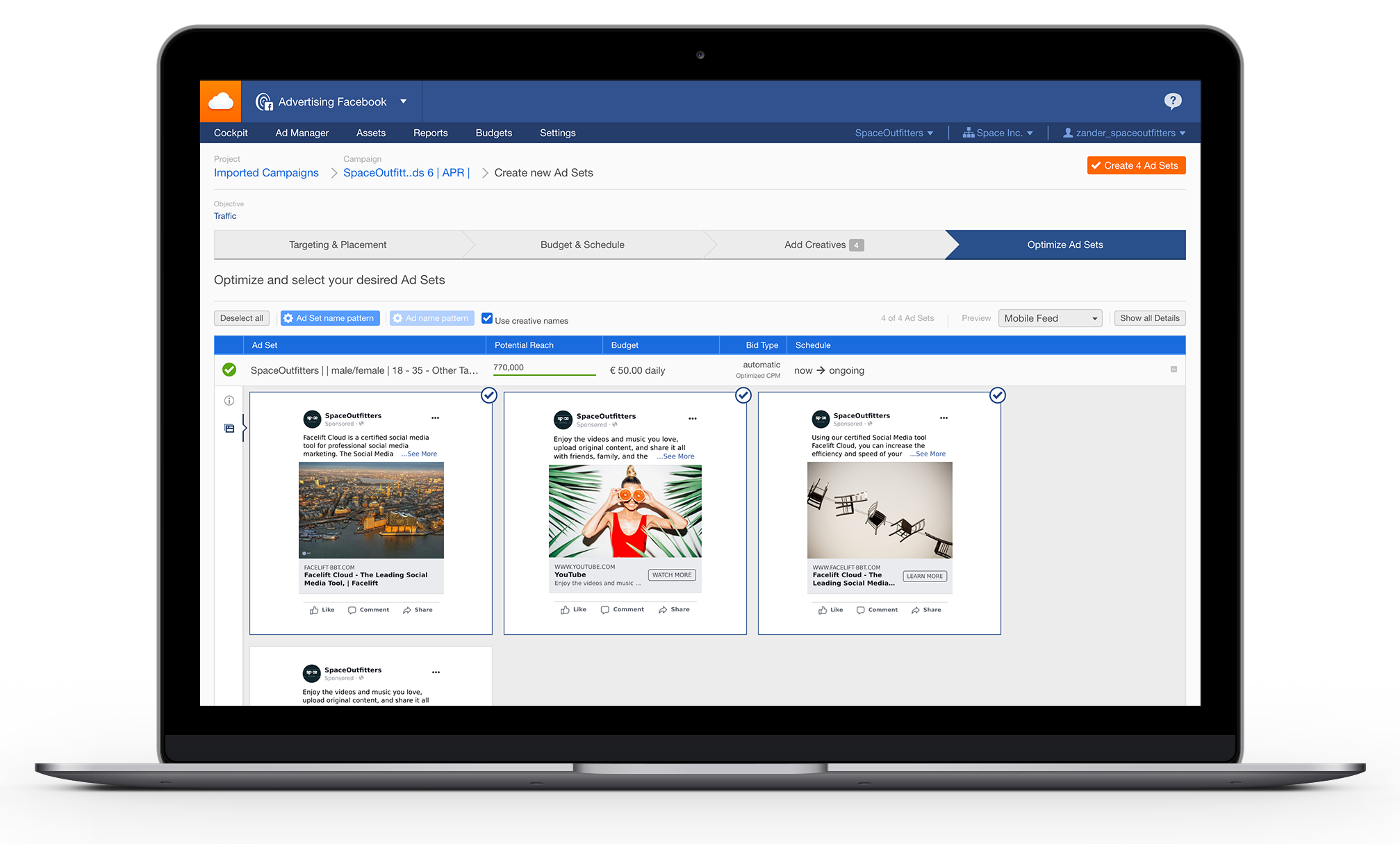 Plan, Control, and Optimise Ads on Facebook and Instagram
The Facelift Cloud Advertising module is a powerful system for media professionals within both companies and agencies. Developed in close collaboration of advertising professionals and Facelift software developers. The result is an advertising system that makes it easy to control ads on Facebook and Instagram in a fast and user-friendly manner. The processes are centrally and efficiently bundled along with other social media activities.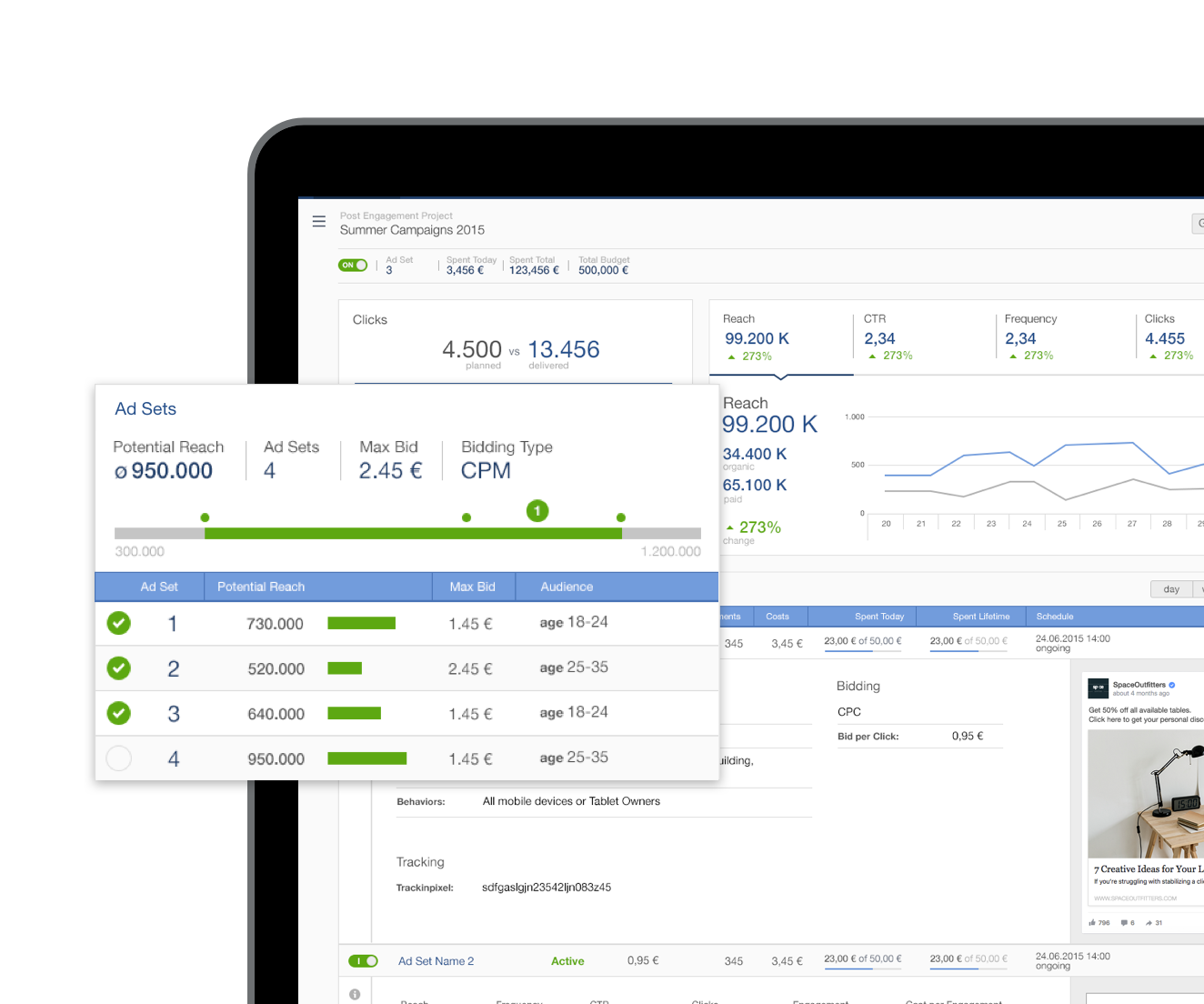 Our Claim: Maximum Usability for the Daily Work of Media Professionals
Facelift Cloud combines the advantages of the Facebook Ad Manager with powerful features: With just a few clicks, you can create multivariate campaigns and ads and arrange them according to their unique project structure. Before an ad campaign goes live, the head office can set up and release additional budgets within Facelift Cloud. Combined with the review of the organic posts, your most successful posts will be further reinforced. In the process, you can either rely on standard targeting using Facebook data or extend it with Custom Audiences. This makes for maximum usability and a demonstrable conversion increase.

Exclusively: Dynamic Landing Pages Based on Your Ad
The Dynamic Landing Pages that are exclusive to Facelift dynamically adapt to the targeting criteria of Facebook campaigns both in regards to their content and design. For example, landing page content is generated straight from Facebook ads by transferring titles, texts, and pictures from there. The landing pages gain target-audience relevance through their automatism and dynamics. Hundreds of individual landing pages are thus eliminated: You merely define a set of basic parameters and logics.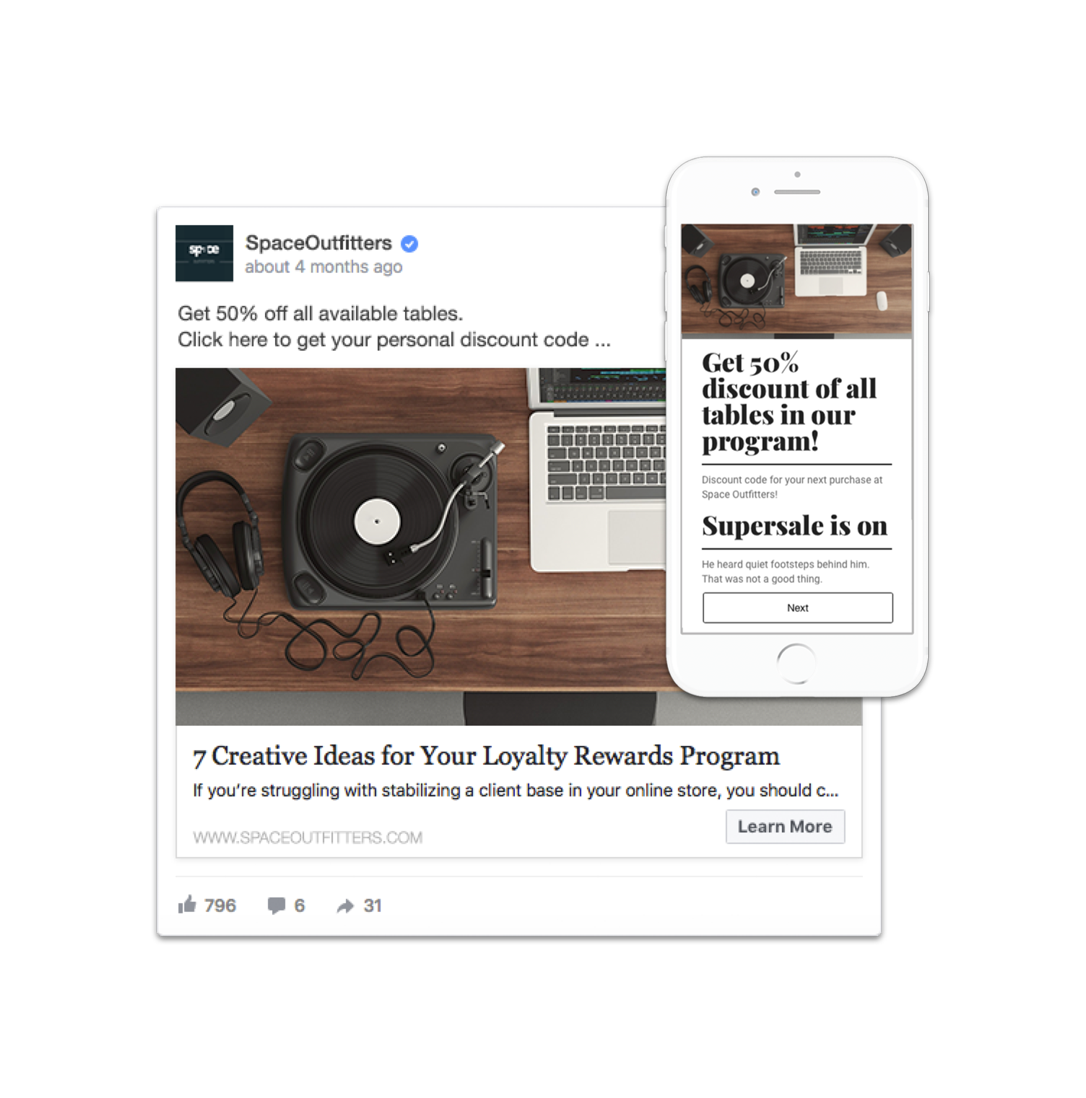 The Most Important Features at a Glance
Multi Ad(Set) Creation
Efficient creation of multivariate campaigns
International Support
A designated Advertising Team can be contacted via phone or e-mail at any time
High-Performance Booking Engine
Determine the optimal timing and placement of campaigns
Dynamic Landing Pages
Optimal output for your target groups
Individual Advertising Dashboards
Create, save & export reports
Open to External Systems and Partners
A team of German developers allow for maximum flexibility as well as addressing special customer requests
Highest Data Security
Security according to banking standards trough German server hosting
Always Compliant with Facebook and Instagram
Thanks to the official partnership and direct exchange with Facebook and Instagram
Facelift Cloud offers many features - Discover more: