Keep an eye on your social media performance - with Facelift Cloud Analytics
All social media data in one central place

Aligned reports for your team

Dashboard templates including the most relevant KPIs

Dynamic competitive analysis to always be ahead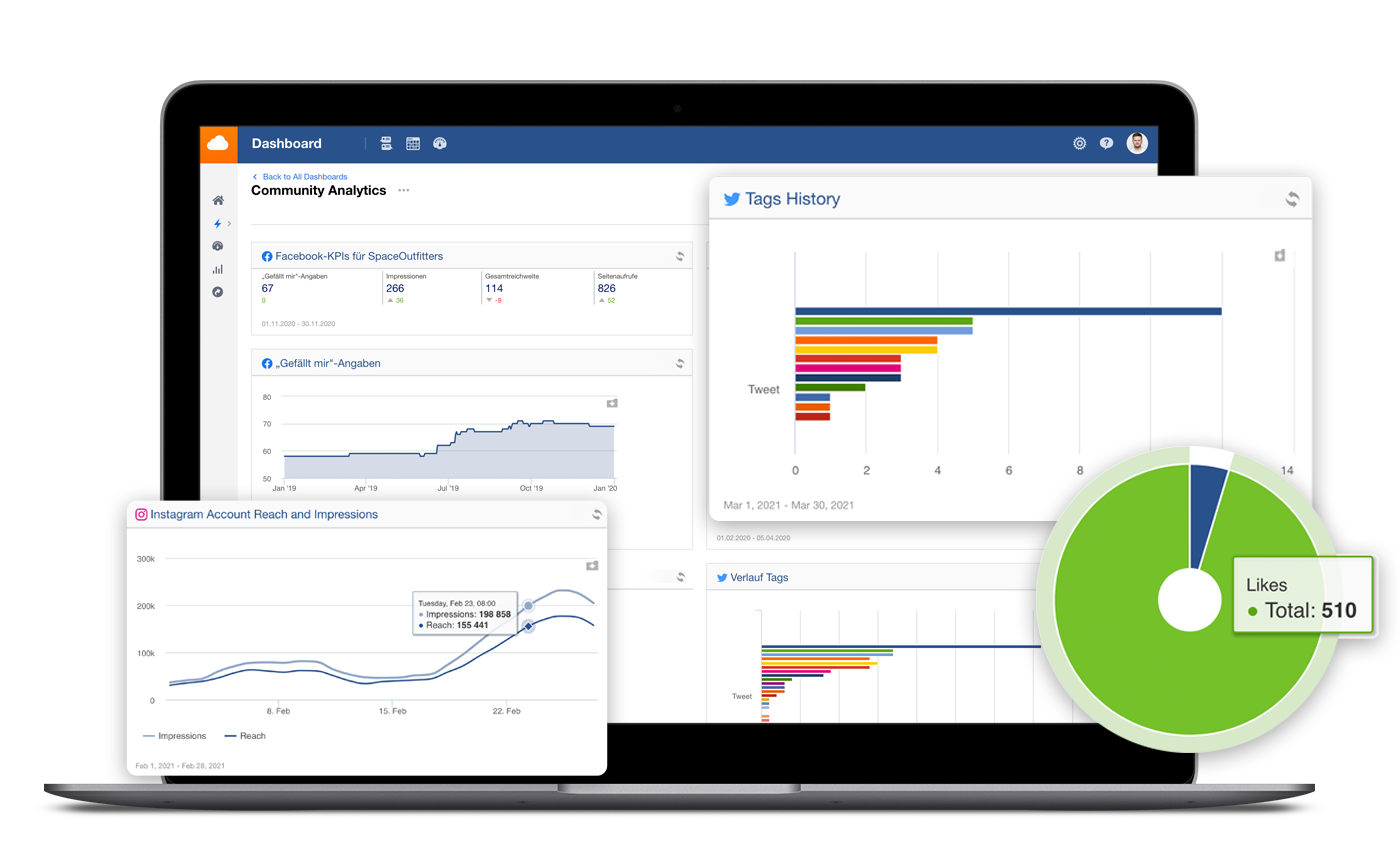 Efficiently analyze your social media data
Bring your social media marketing data and customer service insights together

Start your analysis quickly with a predefined dashboard template

Schedule recurring and CI compliant reports

Present your data online or export it as PDF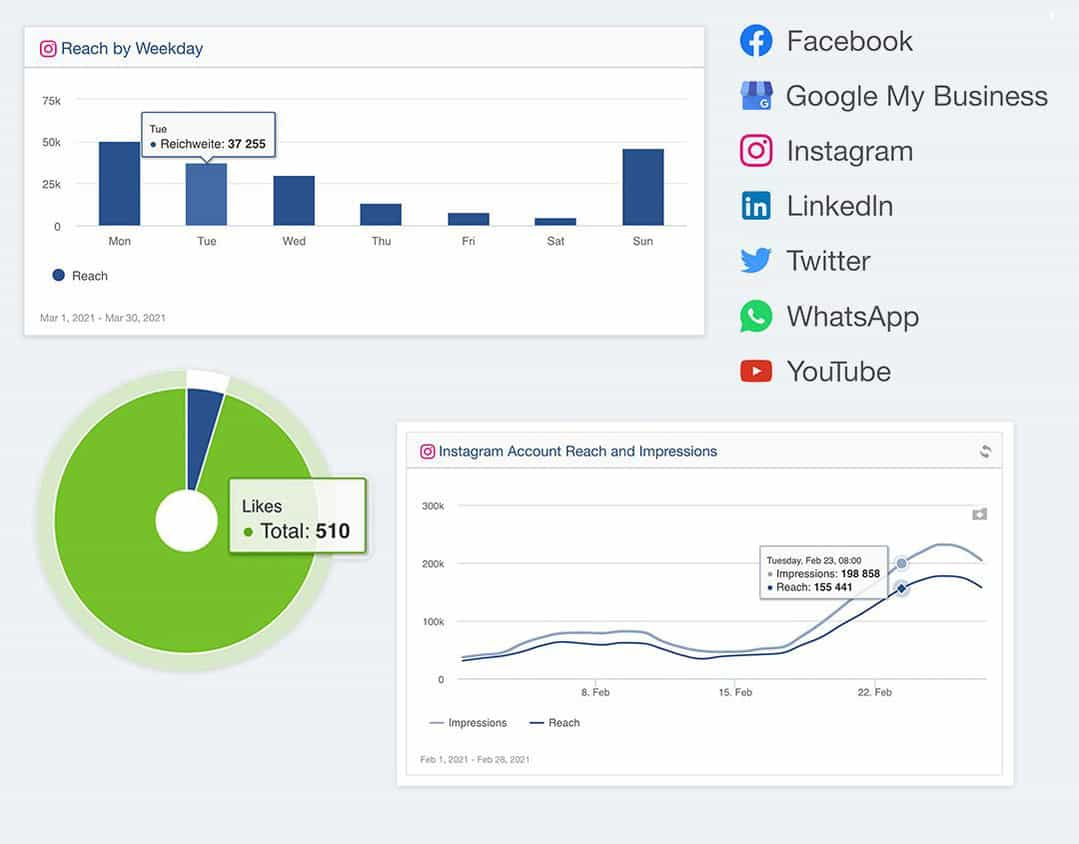 Analyze all social media data in one central place
Facelift Cloud Analytics makes the process of tracking, collecting, visualizing and analyzing data from social networks easy. Connect your own profiles and start your analysis with a predefined dashboard for each network of your most important KPIs to understand which content has the highest impact for your business.

You can decide if you want to see the overview across channels or break it down by brand, country or network.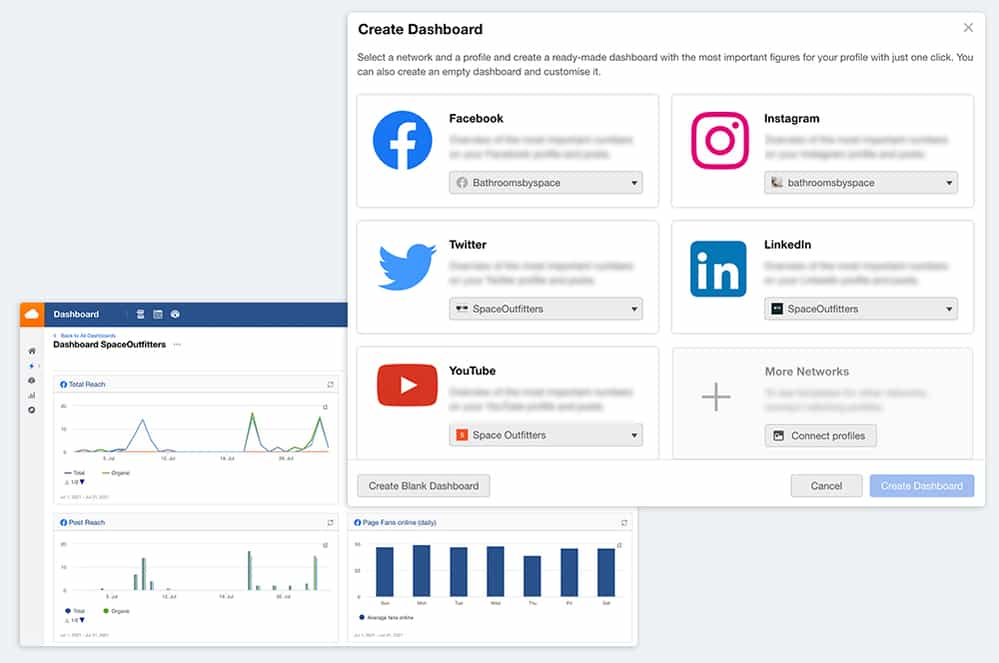 Start your analysis with a predefined Dashboard of your most important KPIs
Are you still managing and manually inserting KPIs into your charts? With Facelift Cloud, this is a thing of the past! Use our convenient dashboard templates for instant insights. Choose single social media profiles to see KPIs from the last months or create an overview of all your profiles over different networks to see which one performs best.

Within minutes, you'll be ready for the next social media analytics meeting. Our intelligent role and rights management system lets you easily define who can access which data giving you full control.
Dynamic competitive analysis to always be one step ahead of the daily business
In Benchmarking, you can easily compare your own profiles with the most important competitors. Add individual profiles from Facebook, Instagram, Twitter and YouTube and compare the public data dynamically and up-to-date at any time.
You can immediately recognize whether your competitor has made structural changes to his social media communication, merely got lucky, or whether the entire industry is experiencing a seasonal effect.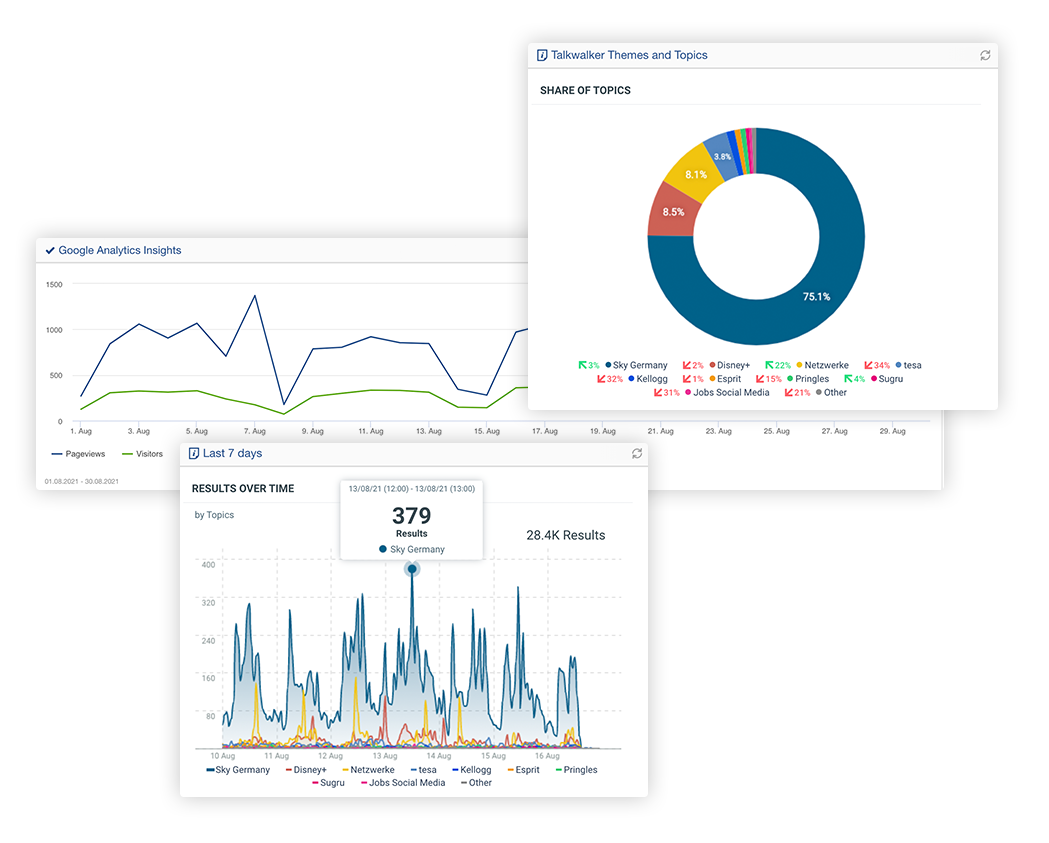 Include data sources with tools like Talkwalker or Google Analytics
Extend your data sources by easily integrating data from third-party tools. The Talkwalker widget enables you to display and reply to your Talkwalker search results from the Dashboard in Facelift Cloud and Google Analytics widgets make it easy to track your website visitors.
This way, you can consolidate and analyze all the social media statistics you need in one central place.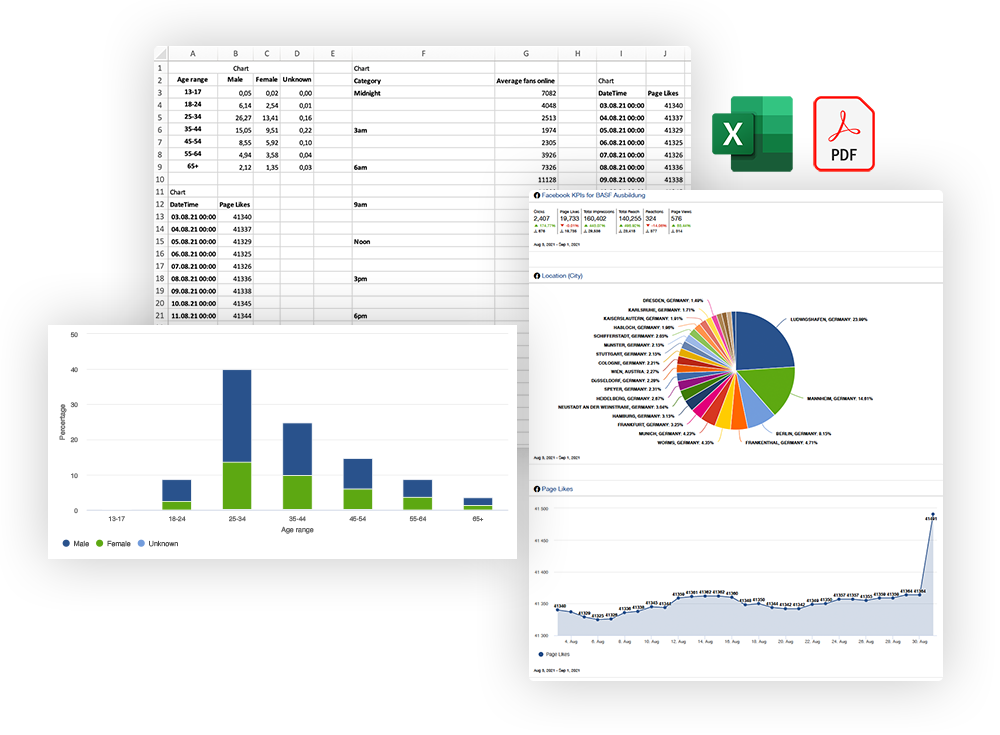 Export KPIs as Excel or PDF
Within minutes, you'll be ready for the next social media analytics meeting. Facelift Cloud Analytics lets you simply export KPIs to Excel or charts as images.
Scheduled Reports and the whole dashboards can be downloaded as PDF files to send or show to your colleagues or boss.
Interested? Just book your personal demo and get to know Facelift Cloud
Over 2,000 customers trust us
Facelift Cloud Analytics suits every company size and team structure. We have been partnering with companies from numerous industries and countries for many years. It is our pleasure to support them in the implementation and optimum usage of Facelift Cloud. We're very proud of our broad customer base and their continued success.
We help you to achieve quantifiable business results
Our customer service is available globally 24/7 and rated with an overall 97% satisfaction score

Solution-oriented account partners proactively amplify your success with Facelift Cloud

We partner with many important networks, agencies and other tool providers, to ensure full impact on social