Reports
Making Better Use of Big Social Data - Live, Handy, and Intuitive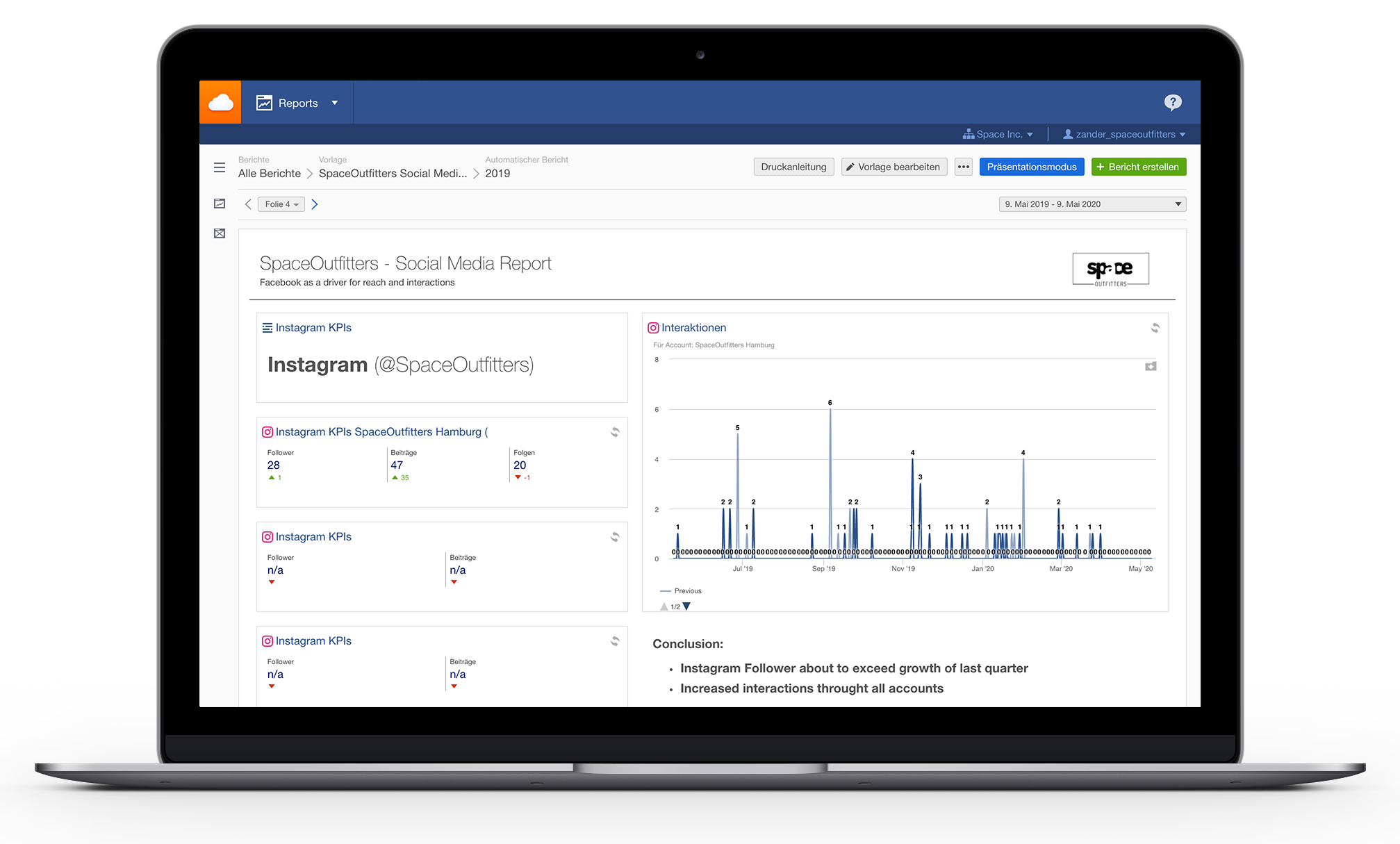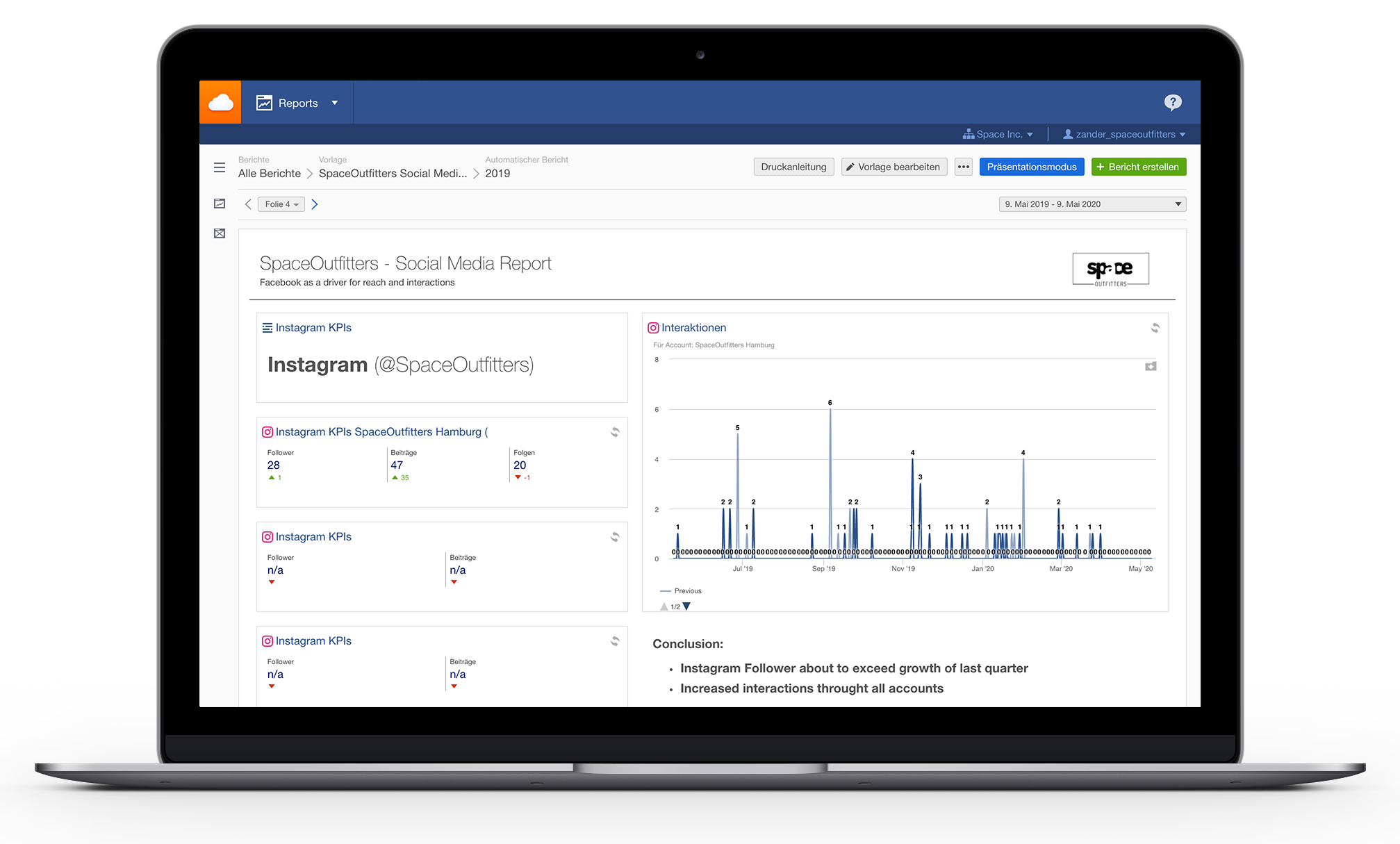 Create Professional Reports in an Instant
A variety of data widgets are available for your individual reports. Simply combine them via drag & drop. By linking to your social media channels or cloud apps, such as Google Analytics, you can centrally access scattered data silos. This allows you to translate your findings into data-based, sustainable action even more quickly.
You can always be sure that your data and your analyses are safe: Facelift Cloud is ISO 27001 certified and meets the highest data protection standards.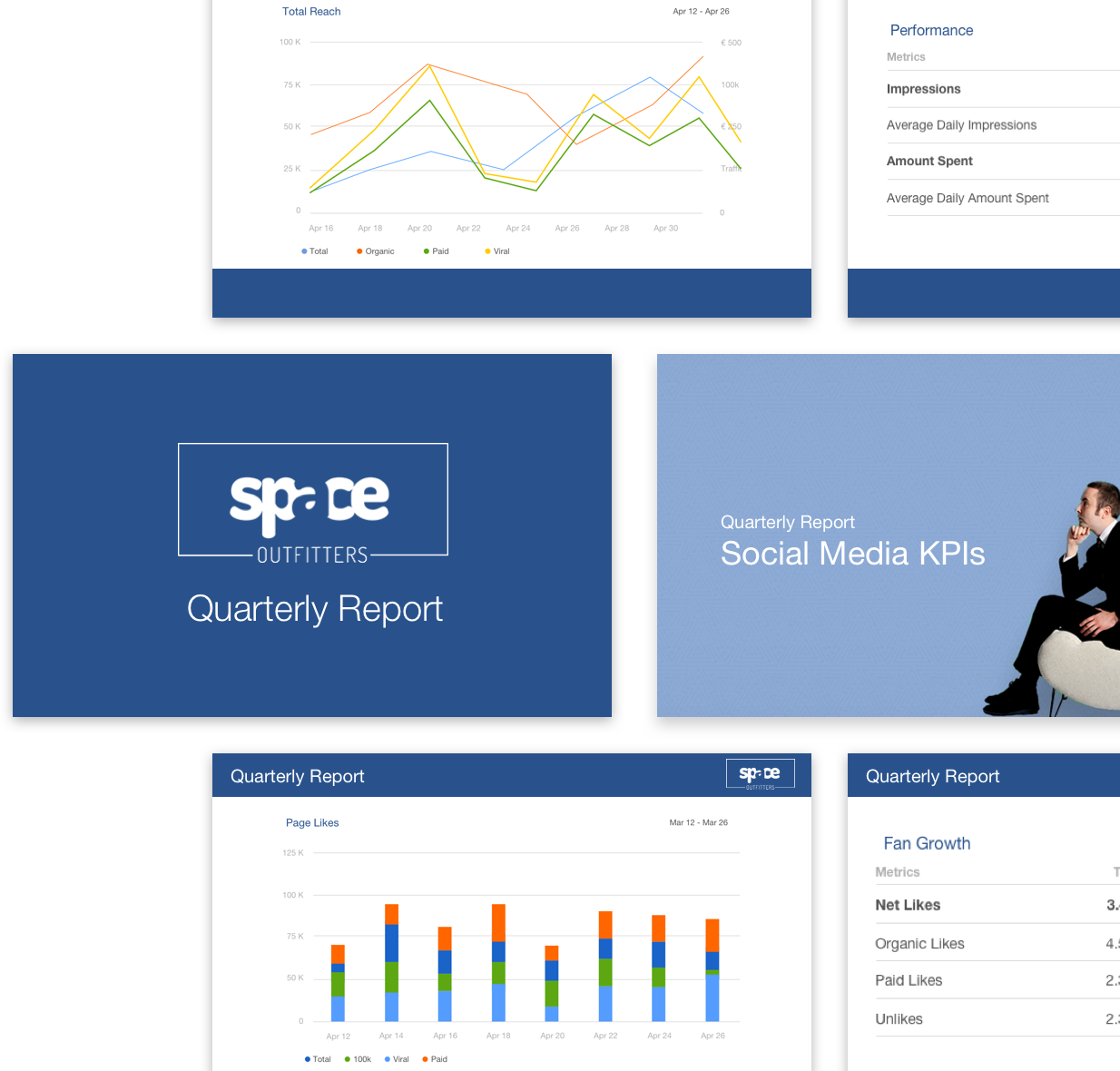 Save Time and Money: Schedule and Automatically Update Reports
Managing and manually inserting updates? With Facelift Cloud, this is a thing of the past: Via the Reports Module, you can create, schedule, and automatically update reports. You will receive email reminders as soon as planned reports are available, allowing you to act right away. Within minutes, you are ready for the next quarterly or target achievement meeting. The intelligent role and rights management system also lets you easily define who can access which report.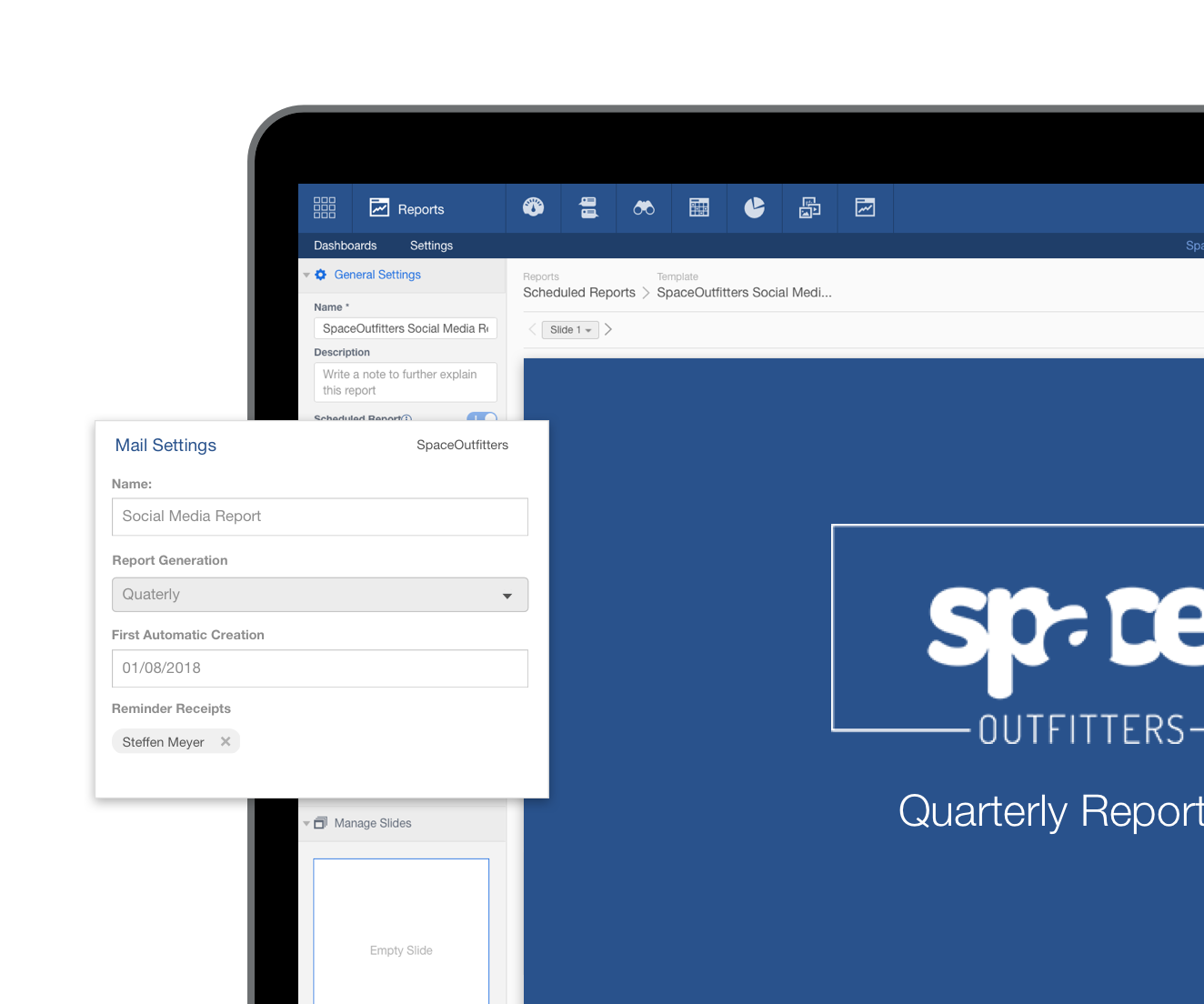 Present Successfully – Anywhere, Anytime
The Facelift Cloud Reports Module provides an integrated, powerful presentation tool. This tool allows you to intuitively create templates on the basis of your own design specifications. All of this right at the place of analysis. This all-in-one solution saves you a lot of time when preparing several separate presentations. Moreover, you will be able to effectively and directly showcase all of your KPIs via this tool. If necessary, you can easily export your charts and insights to all common formats.

The Most Important Features at a Glance
All KPIs at a Single Glance
Track all desired social media activities and map them in one central location
Individual Reports
Reports individually configurable via drag & drop
Present at the Highest Level
Integrated presentation tool to showcase KPIs directly from Facelift Cloud in a time-saving manner
Export to All Popular Formats
Easy export of KPIs as PDF, JPG, CSV, PNG, XLS, or SVG
Created and Distributed Automatically
Schedule reports and automatically update them on a regular basis
User Interface Featuring Your Unique Design
Customise reports according to your own CI specifications
Mail Alerts
Email reminders when scheduled reports are available
Access Rights and Control
Assign authorisations for reports and create dedicated templates
Facelift Cloud offers many features - Discover more: