Identify relevant topics and trends - with Facelift Cloud Trendwatch
The Most Efficient Path to Relevant Content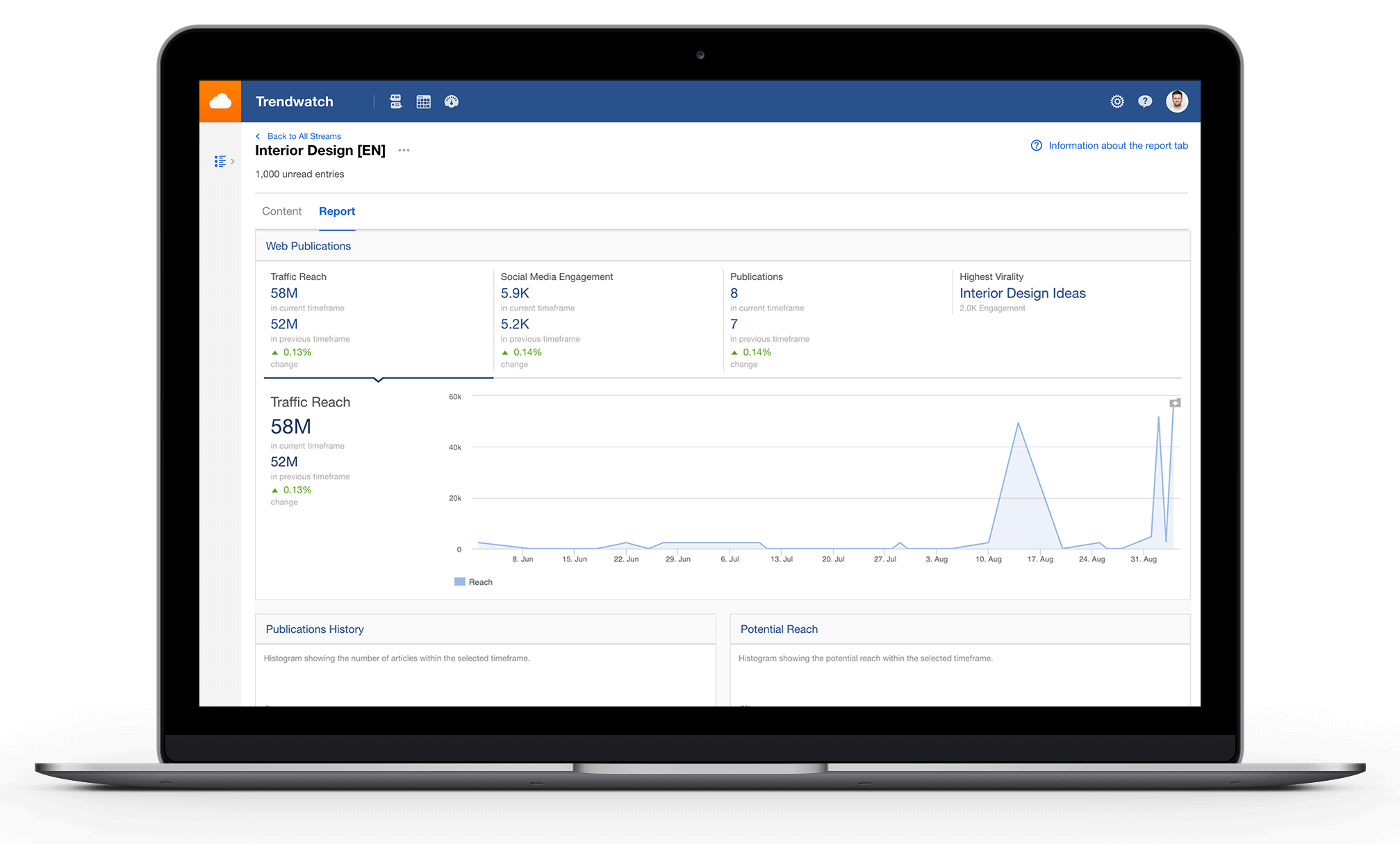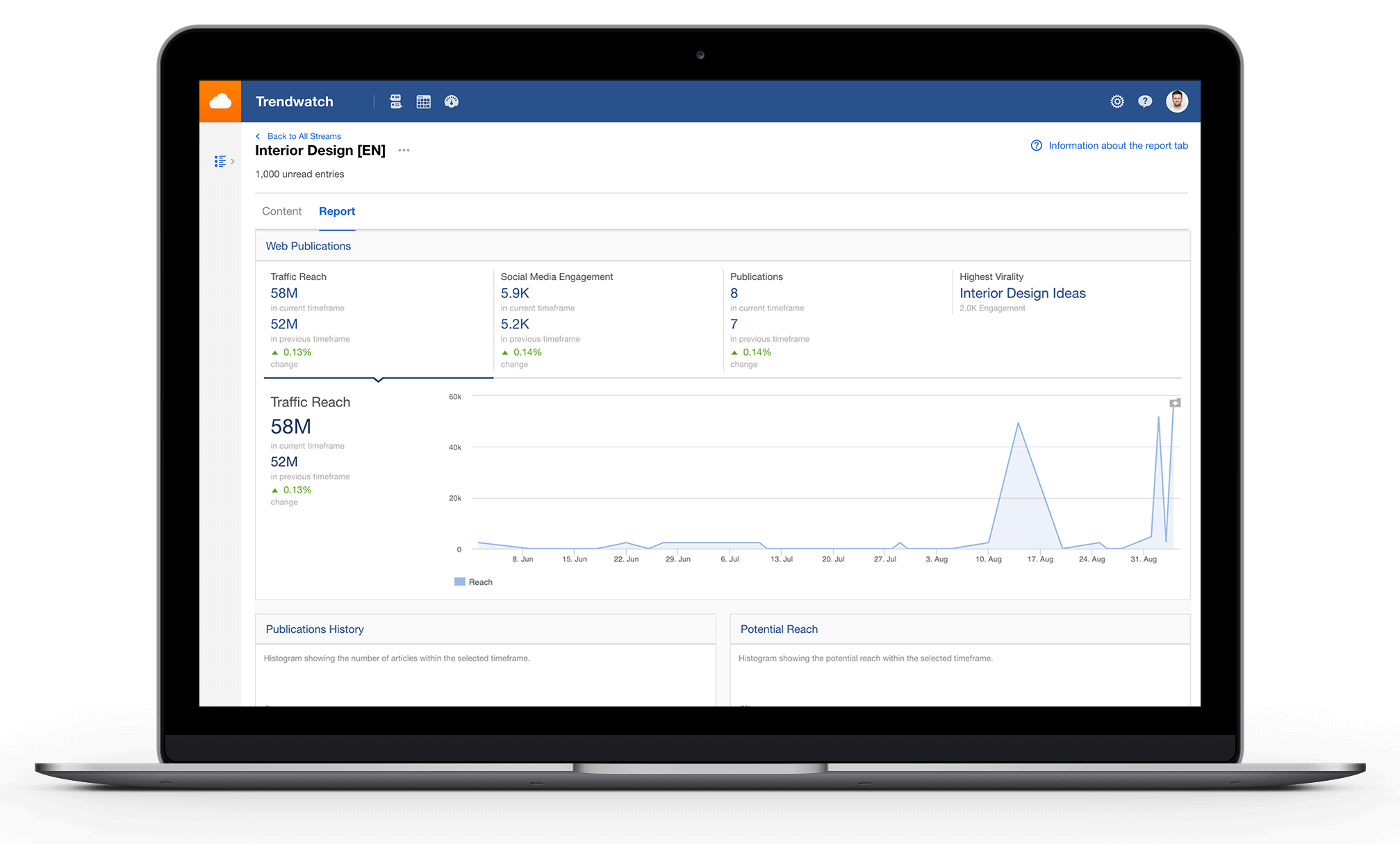 Efficient and Sustainable Theme Selection
Creative theme selection is not possible at the push of a button? It is now! Trendwatch relies on 1 million curated high-quality online sources that feature an extensive reach. This module provides theme-specific impulses and trend topics for the target group-compliant content design of your editorial plan. By means of a filter function, the content streams of your trend topics can be accurately tailored to your needs - without any programming skills being required. User-friendly menus can also be used to explicitly include or exclude media, languages, and industries. The usual Boolean operators are used for specification.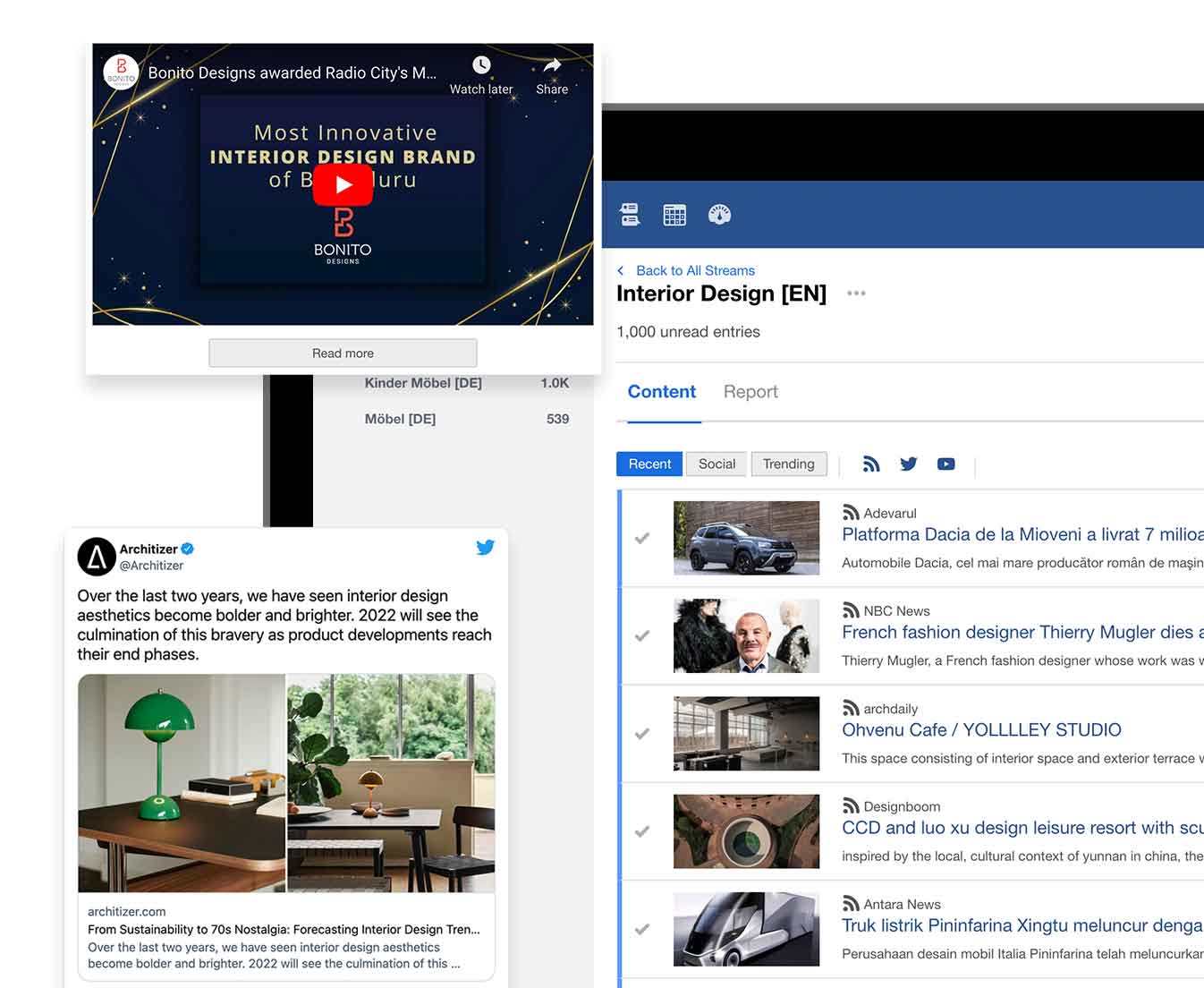 Central Trend Statistics Diagrams
All trend topics related to your keywords can be filtered by platform at any time. Diagrams provide information on when, where, and on which media platform topics are especially under discussion. If a topic is discussed with a different focus on Facebook than in editorial online media, for example, this becomes immediately obvious and you can customise your planned posts in channel-specific manner.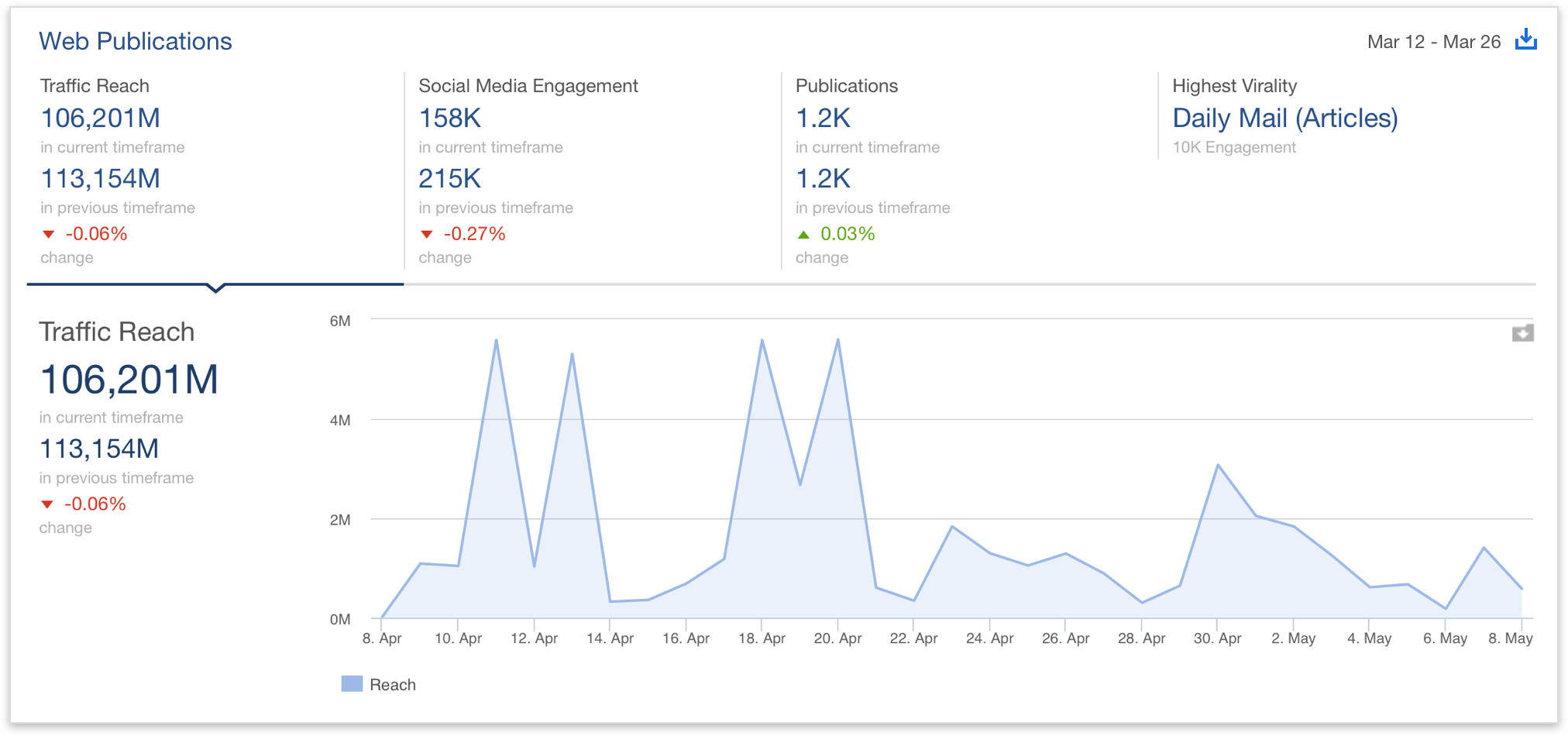 Intelligent Integration into Facelift Cloud's Publisher
The seamless integration into Facelift Cloud makes Trendwatch the perfect complement to the Publisher. You can integrate your observed topics directly into the Publisher and view them via the menu option "Content Suggestions" without having to change the product. This is ideal for those instances, in which you want to search for an exciting thematic anchor for your desired topic with just one click.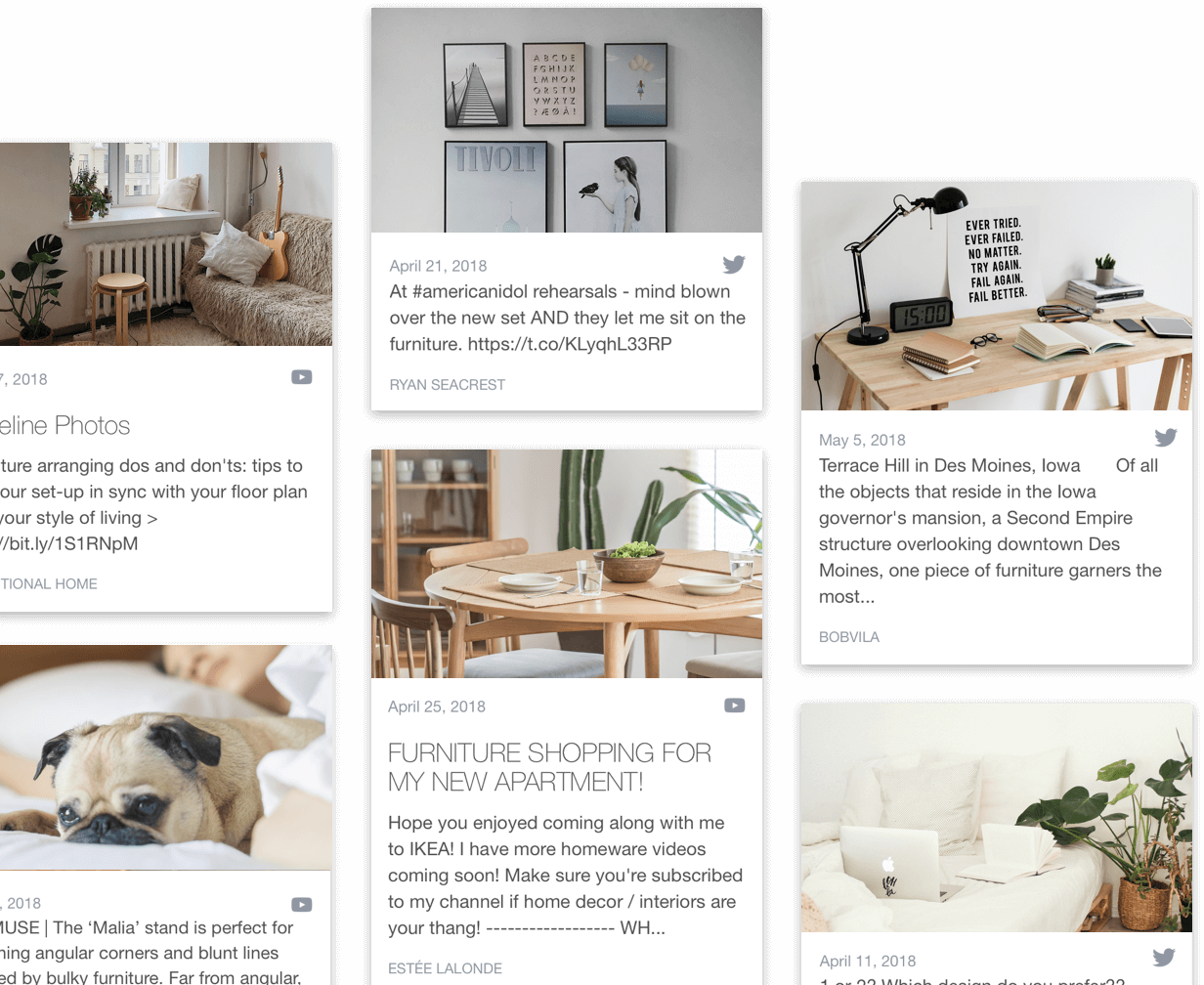 The Most Important Features at a Glance
Fast Impulses
Significant acceleration of the elaborate theme-selection process
Relevant Content
Well-founded data for a particularly target group-appropriate content design
Prioritisation Aid
Sort topics by shares, likes, and retweets, and review virality
Global Usage
Over 40 supported languages in more than 110 nations
Trace Trend Developments
Tracing long-term developments and seasonal effects via historical information
Publisher Integration
Direct transfer of the content to post creation
Trendwatch
Extensive statistics for further analysis and reporting
Useful Export Feature
All data at hand during the next editorial meeting