CARE SOLUTIONS
Customer care across all social media networks.
Prioritizing and replying to hundreds of messages can be difficult without help. With facelift, you can easily organize your team and respond with a unified inbox for all social media channels.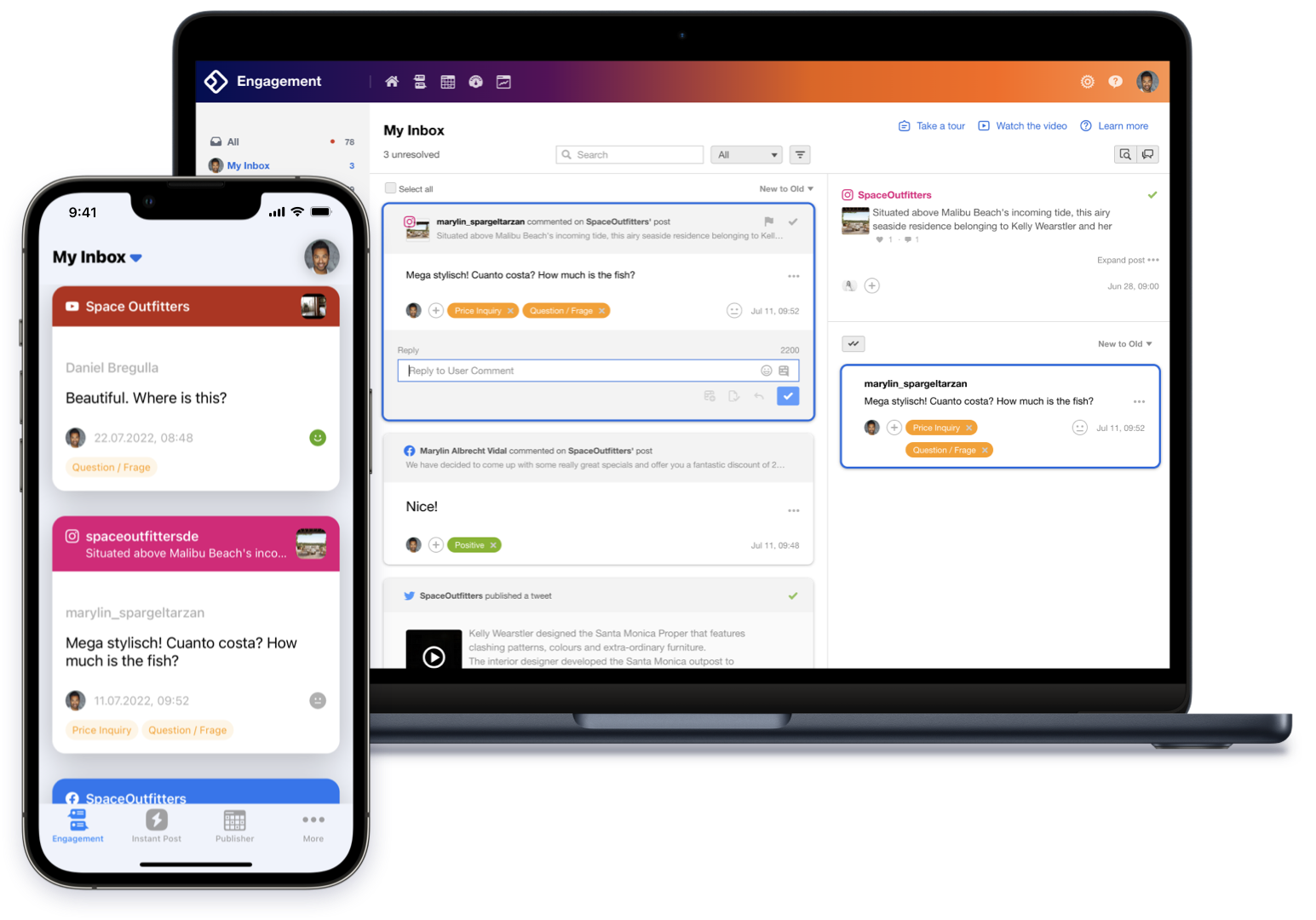 UNIFIED INBOX
Stop checking all networks natively – use one central inbox!
Everyone knows who is responsible for what because of the automatic or manual assignment. You're working in your personal inbox but it is possible to check all other team members inboxes as well.
Make sure your inbox only contains relevant comments or messages. This is why you can set options to auto resolve elements.
Unified Inbox
Filter
Tags
Exceptional customer service with the WhatsApp Business Platform.
As an official WhatsApp Business Solution Provider, facelift offers you the perfect interface to communicate personally and directly with your customers via WhatsApp.
With the help of self-defined tags or alerts, you can quickly assess the situation and efficiently prioritize your responses. For your customers, this means real-time support.
Measure the efficiency and success of your social media team.
With Team Performance you can quantify and analyze the success of your community management. See immediately how many questions and comments you answered during a certain period and how much time you needed for it.
Assign your colleagues efficiently, answer the questions of your community faster and more reliably and boost your overall customer satisfaction.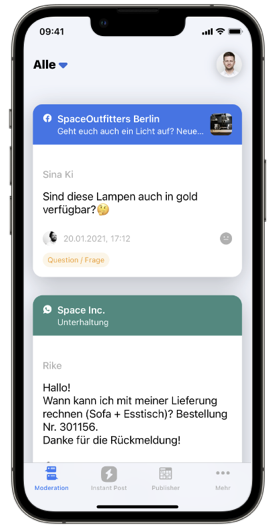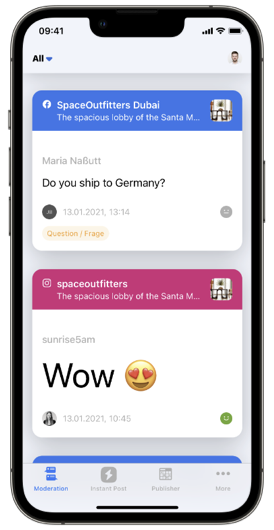 MOBILE APP
Customer care on the fly.
The facelift app combines community management and mobile publishing. Your customers and fans don't care for opening hours on social media.
In the app you will find all the functions you need for your community management. You can work on the go as usual, react to comments, tag elements or assign them to one of your colleagues.
Make your community management workflow collaborative with facelift.
facelift Engagement offers time-saving functions to help you give the right answer in time. Response templates are the easiest way to save answers for comments and questions that show up frequently. You can save standard answers and use placeholders to fill in the first or last name of the user automatically. These templates will be separated by your own team structure.
ANALYTICS
All social media data in one place.
All data in one central place. Dashboards for your most relevant KPIs. Aligned reports for your team. Dynamic competitive analysis to be one step ahead of the pack.

Subscribe to our newsletter.
Subscribe to our newsletter to receive all the latest news around marketing and social networks.