ANALYTICS SOLUTIONS
All social media data in one place.
All data in one central place. Dashboards for your most relevant KPIs. Aligned reports for your team. Dynamic competitive analysis to be one step ahead of the pack.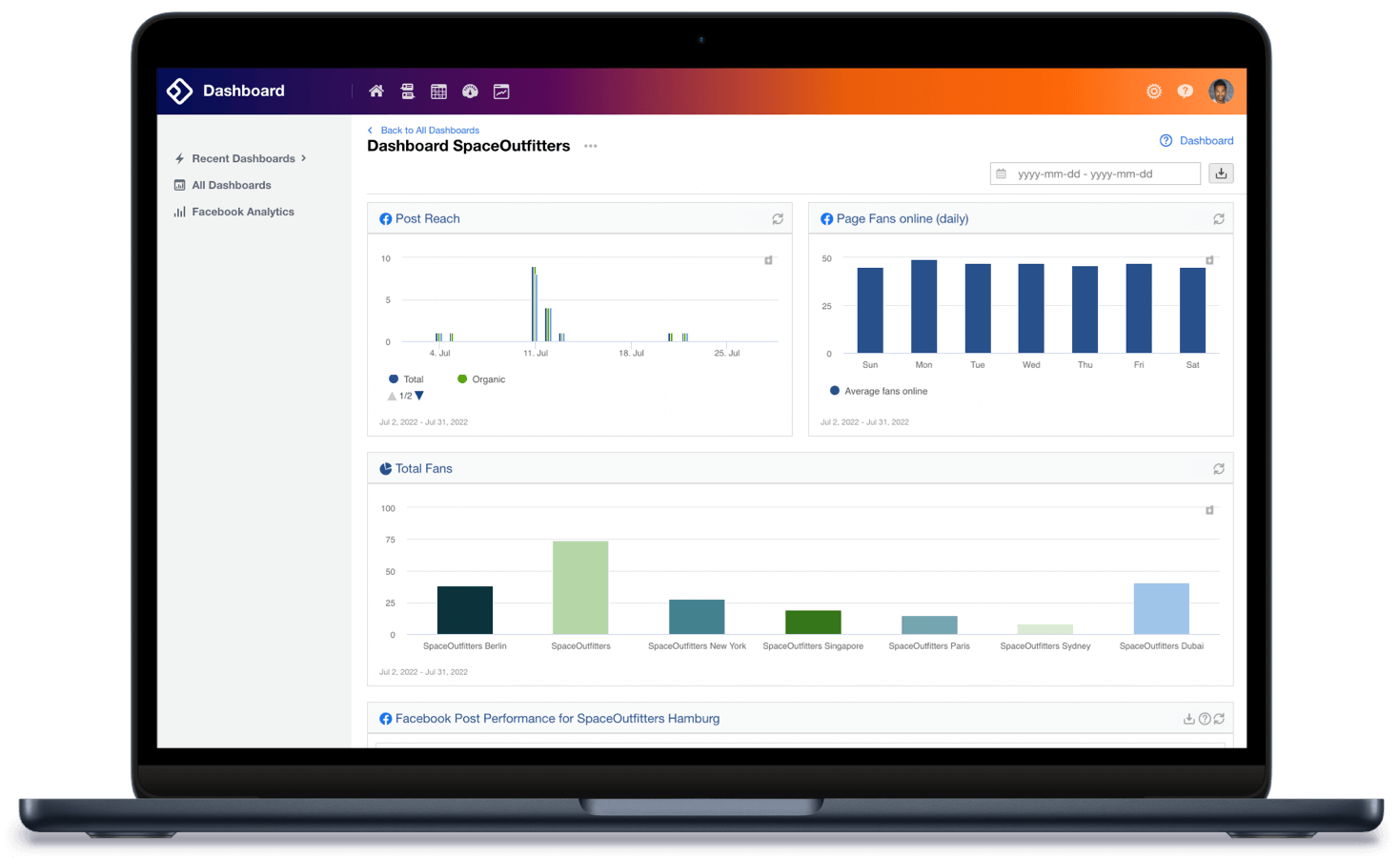 CENTRALIZED DASHBOARDS
Efficiently analyze your social media data.
Are you still managing and manually inserting KPIs into your charts? This belongs to the past if you are using with facelift! Use our convenient dashboard templates for instant insights. Choose single social media profiles to see KPIs from the last months or create an overview of all your profiles over different networks to see which one performs best.
Within minutes, you'll be ready for the next social media analytics meeting. Our intelligent role and rights management system lets you easily define who can access which data giving you full control.
Dashboard templates
Widget catalogue
Include third-party data sources.
Extend your data sources by easily integrating data from third-party tools. The Talkwalker widget enables you to display and reply to your Talkwalker search results from the Dashboard in facelift and Google Analytics widgets make it easy to track your website visitors.
This way, you can consolidate and analyze all the social media statistics you need in one central place.
Export KPIs as PDF or Excel file.
Within minutes, you'll be ready for the next social media analytics meeting. facelift Analytics lets you simply export KPIs to Excel or charts as images.
Scheduled Reports and the whole dashboard can be downloaded as PDF or xlsx files to send or show to your colleagues and boss.
Schedule recurring and CI compliant reports.
Without reporting and regular analysis you throw away money, resources and, worst of all, potential. In social media it's not enough to do a yearly audit to evaluate complex campaigns as topicality and trends play a huge role for success.
With facelift Reports it's easy to draw up CI compliant monthly or even weekly reports for your regular performance reviews. Add your logo and corporate design, choose the fitting widgets and simply present in your browser. You can use the time saved to produce better content.
MARKETING
Publish across teams and analyze the impact.
Whether you want to plan and publish your social media posts at scale or analyze the performance of your content - with our marketing solution, we help you take your social media presence to the next level.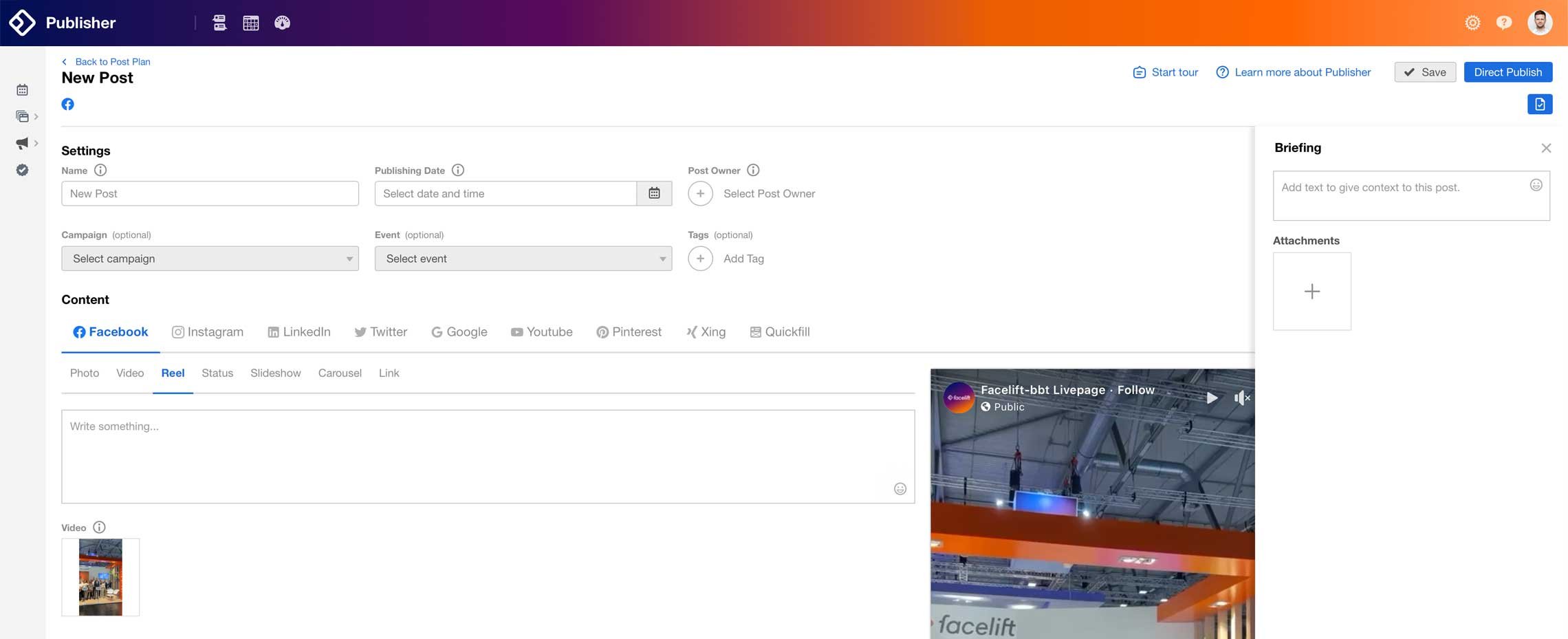 Subscribe to our newsletter.
Subscribe to our newsletter to receive all the latest news around marketing and social networks.