BENCHMARKING
Analyze your competition.
What is the competition doing? Benchmarking in facelift enables you to extensively analyze your competitors. You get privacy-compliant access to the social media activities of your competitors and can draw conclusions from the insights.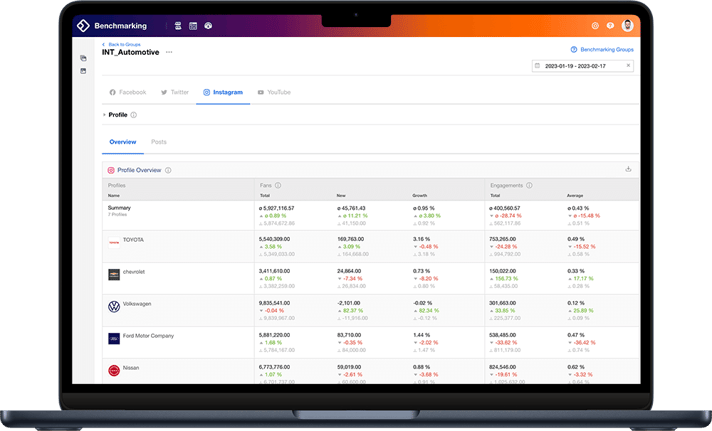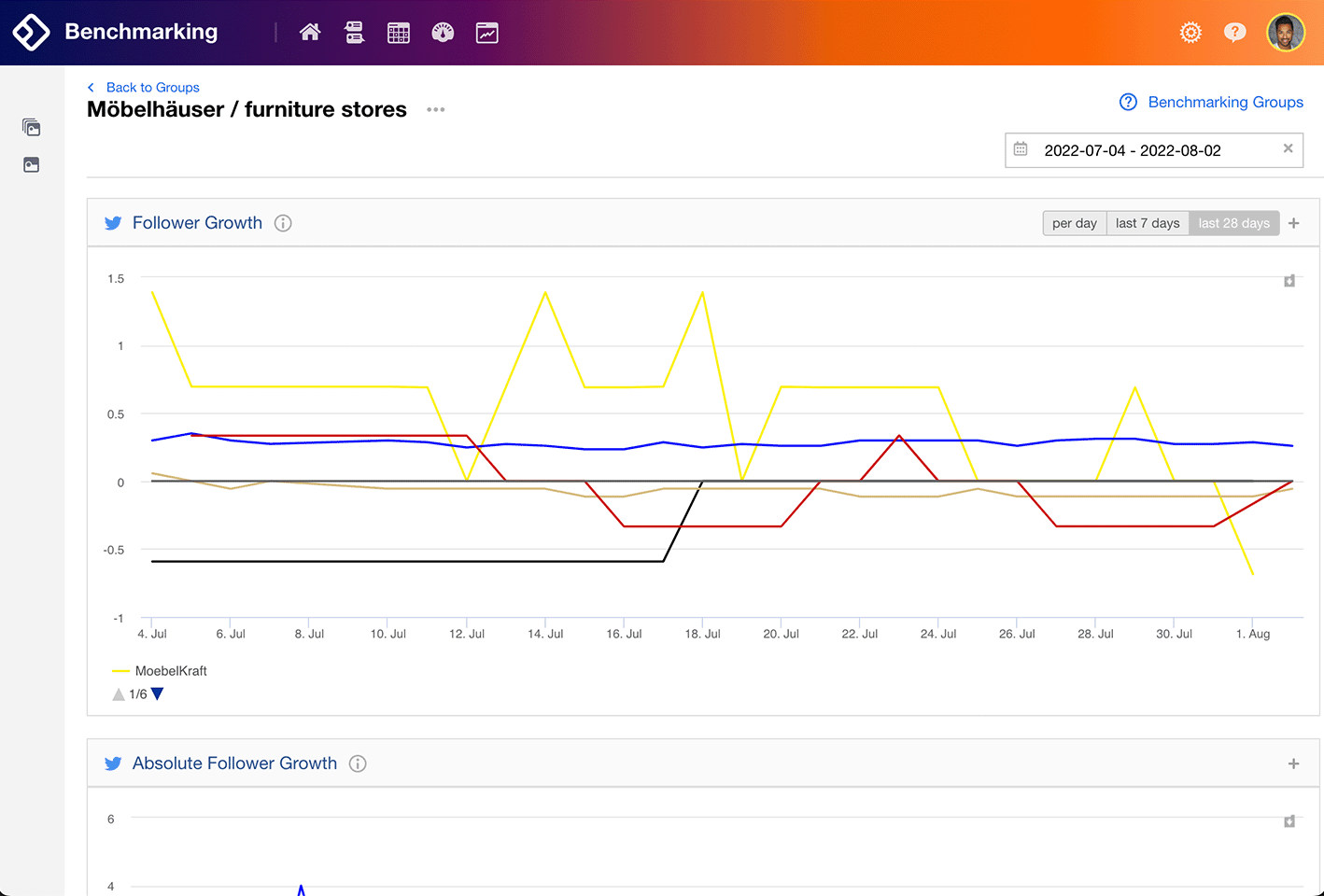 COMPETITIVE ANALYSIS
Learning from the Industry – Develop a Better Understanding of Your Communities.
Analyzing your competitors on a macro level inevitably leads to the question of how observed KPIs and changes can be explained - and how you can best use them for your brand. That's why Benchmarking gives you access to all published posts including user reactions for Facebook, Instagram, Twitter and YouTube.
Create representative lists with concrete examples of what kind of content has achieved high reach, how users react to different types of posts, and what activates the community.
HISTORCIAL DATA
Lasting Control of Your Social Media Presence.
Social networks often provide data for third-party profiles only for a short period of time - Facebook, for example, only for 28 days. Benchmarking in facelift solves this problem by saving historical data. The advantage is obvious: you can immediately see whether competitors have made structural changes to their social media communication, merely managed to score a lucky hit, or whether the entire industry is experiencing a seasonal effect.
Particularly conspicuous developments can be analyzed in detail in the second step to derive helpful impulses and concrete recommendations for action for your own social media presence.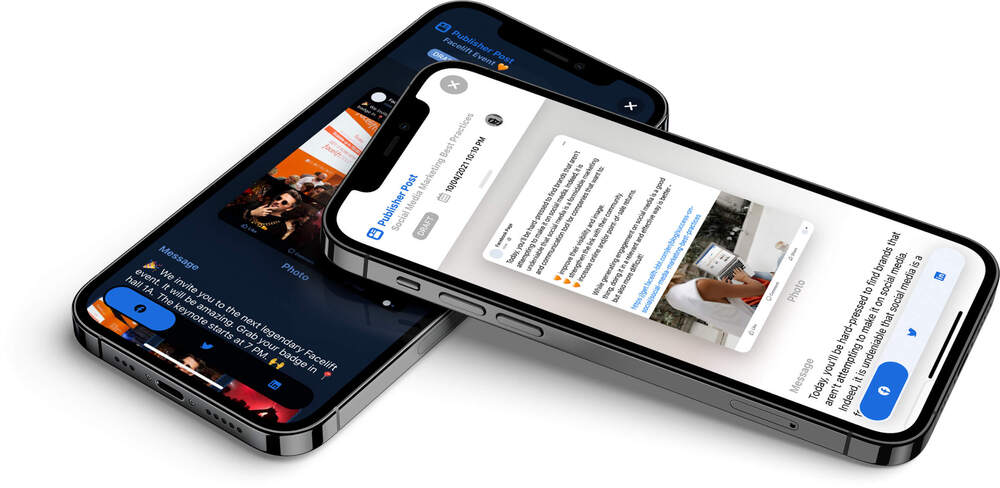 Integration of all relevant channels.
In Benchmarking, you can easily compare your own profiles with the most important competitors. Add profiles from Facebook, Instagram, Twitter and YouTube and compare the public data dynamically and up-to-date at any time.
Optimised editorial planning.
Use the insight that Benchmarking brings about the competition to optimize your own editorial planning. What worked well for the competition, what can you adopt? What may even have triggered shitstorms in the competition community that you can now actively prevent.
Secure and reliable.
Our applications are independently audited by TÜV Rheinland based on information security standard ISO 27001. A test we continue to pass every year. Our software is hosted on servers in Germany and completely GDPR compliant.

Real-time evaluation of all KPIs.
Access all KPI's and make the right decisions. Direct comparison and full analysis of major competitors and complete industries.
Brand and profile sharpening.
Profile sharpening through comparison with industry averages and competitors. Making insights from the competition usable for your own brand.
Applicable for all sizes.
facelift is a fit for any social media management team, no matter if you are a small social media team, a medium-sized company or a big enterprise with complex team structures.
FAQ
Frequently asked questions about facelift
What is facelift?
facelift offers the most important tools for successful social media marketing in one application. Content can be scheduled, shared and published on all major networks. Community management and customer service use a unified inbox with all important formats. Dashboards, reports and competitor analyses are available for success analysis. facelift pays particular attention to teamwork, data security and reliability. The tool is interesting for medium-sized and large companies with high demands on service and quality.
Who is facelift suitable for?
What networks can I manage with facelift?
How does the free trial work?
In which languages is facelift available?
What features does facelift include?
What software can be integrated with facelift?
How secure is my data in facelift?
Is facelift GDPR compliant?
Subscribe to our newsletter.
Subscribe to our newsletter to receive all the latest news around marketing and social networks.