SOCIAL SHARE
Increase your reach with corporate influencers.
Almost everyone talks about their job in their free time. With the facelift Social Share app, your employees can publish selected social media posts from your company on their own social media profiles and multiply the marketing effect considerably.
Try it free for 14 days
No credit card required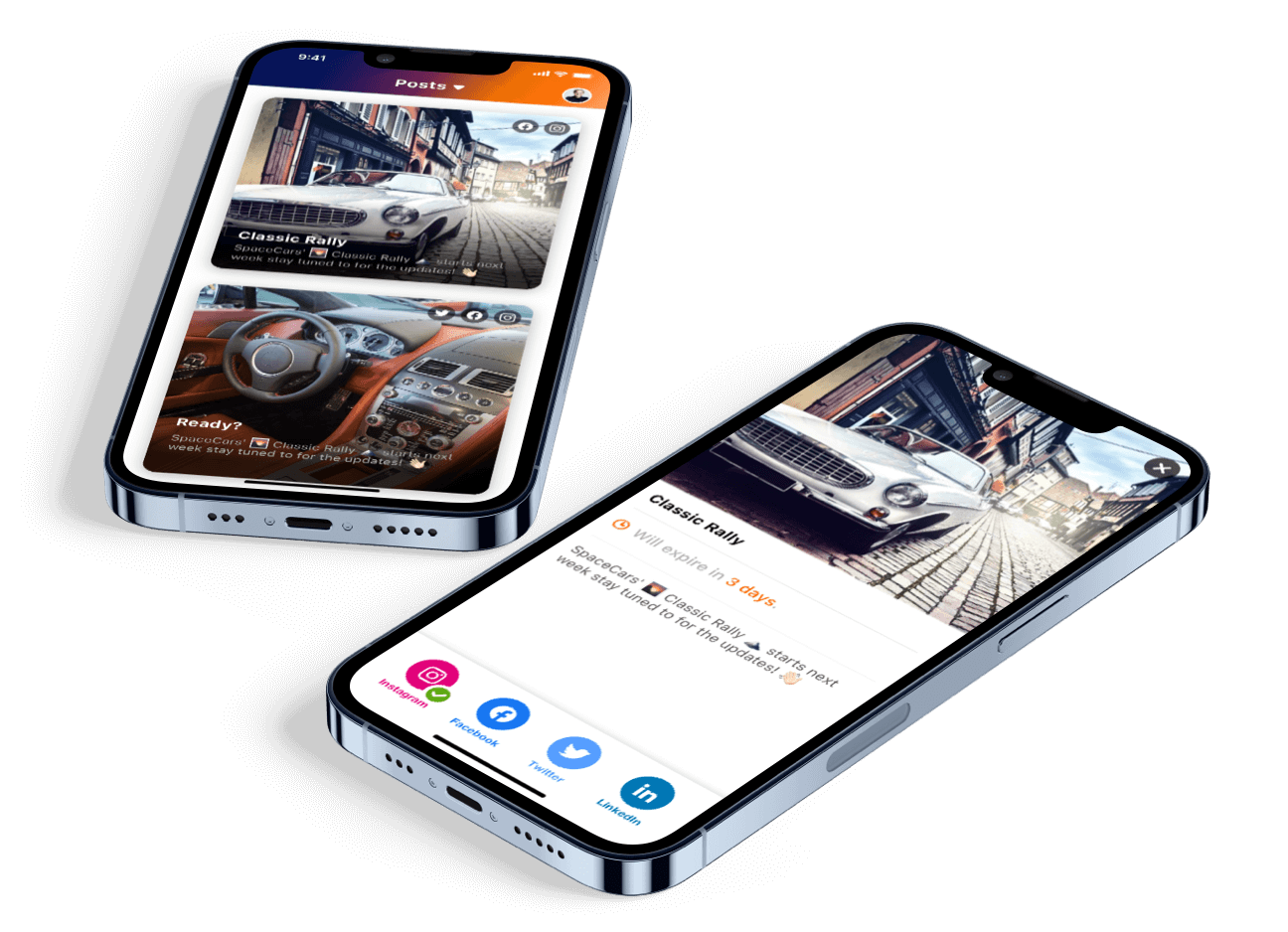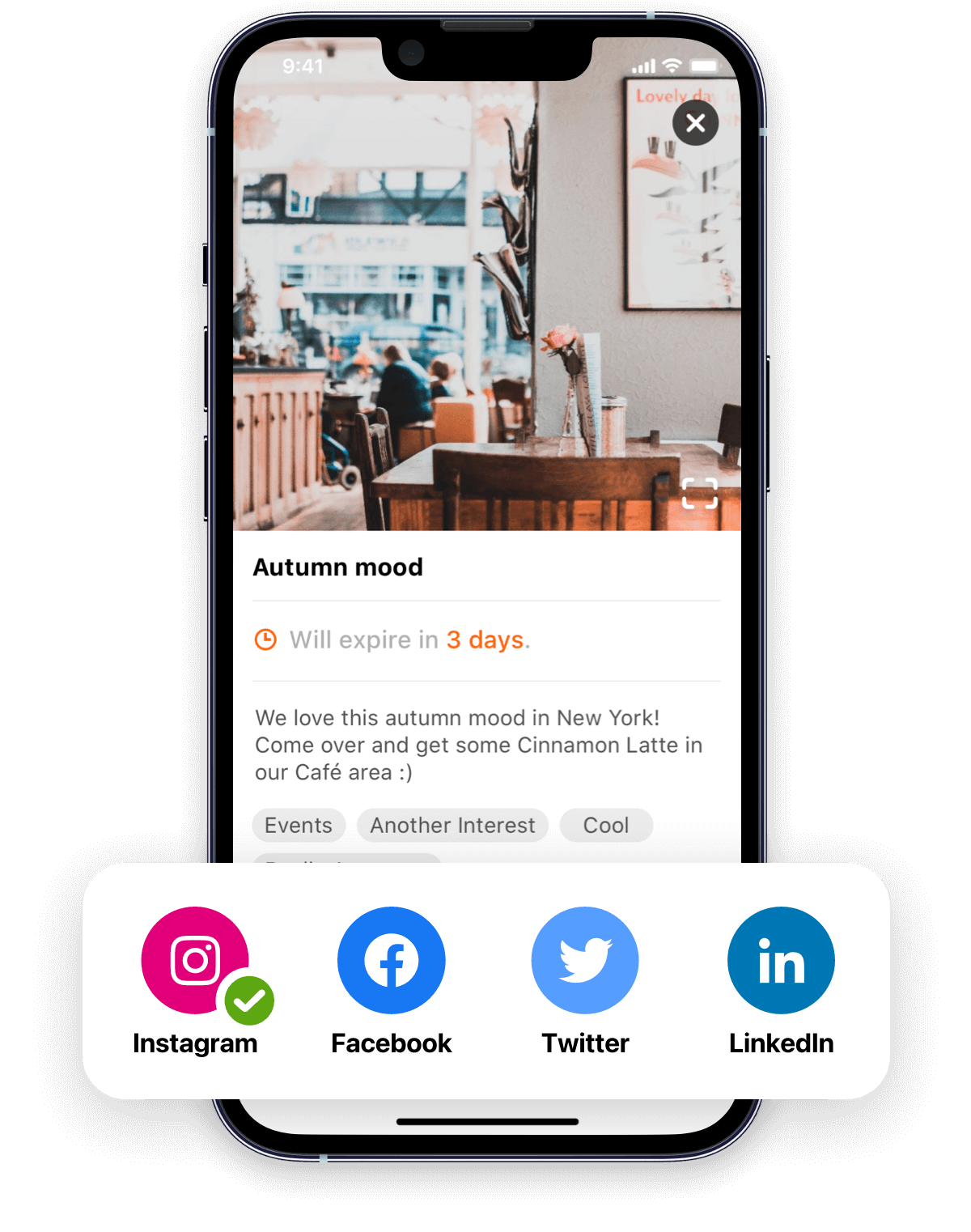 ORGANIC REACH
Maximum social media reach without advertising.
In the beginning, social media platforms lured us with their free reach. But, unfortunately this organic reach became less and less, and now channels are often mostly monetized. Organic reach building thus becomes a very difficult task.
With facelift Social Share, your employees multiply posts and reach many times over, bringing back a big chunk of organic reach. A private recommendation is still far stronger than an advertisement, as anyone who has ever received one knows.
ANALYSIS
Evaluation and identification of corporate influencers.
A dedicated dashboard in facelift is available for the social media team to evaluate the most attractive content and the users with the most shares. With this, the most important metrics and graphs can be analyzed and future content can be specialized to the most used networks, for example.
The evaluation of individual users and the number of posts shared can create additional incentives. The ranking in the facelift Social Share app also creates a small competition among each other as to who shares the most posts.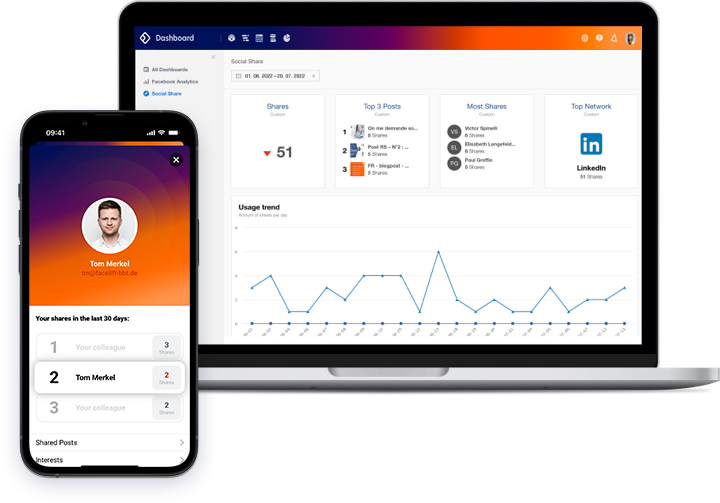 Social Share App main advantages.
Trust is crucial for turning your employees into your brand ambassadors. They alone decide if and what, when and where they share.
Insightful analytics help you boost the performance of your content even further. Identify the best performing content and employees who share the most.
Your employees and resellers don't have to spend ages sharing your brand messages. Our intuitive Social Share App is easy to use and available on iOS and Android.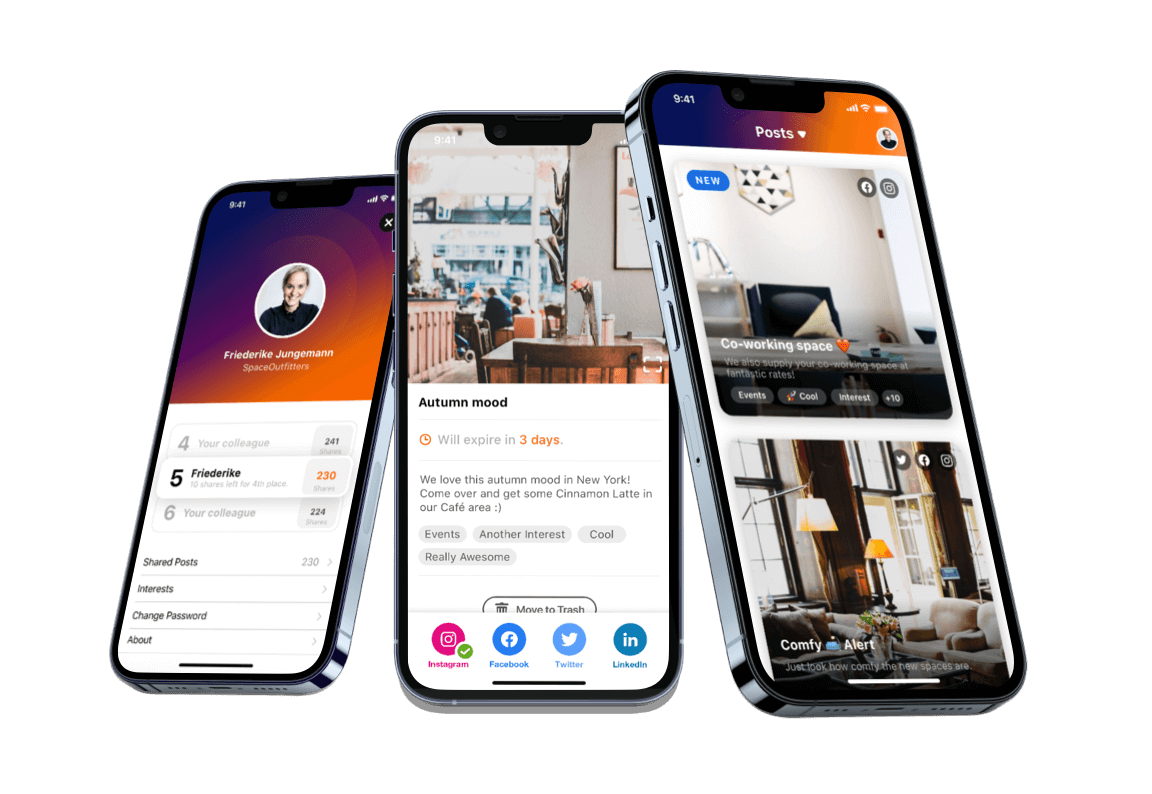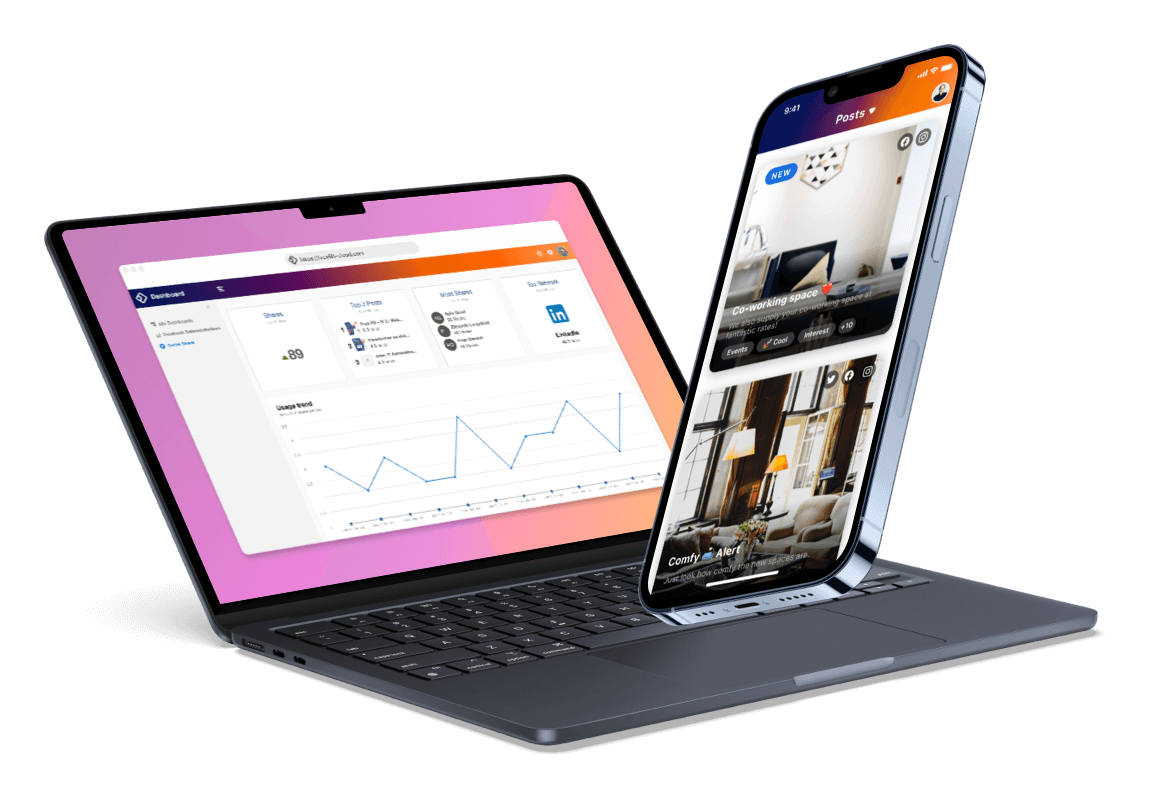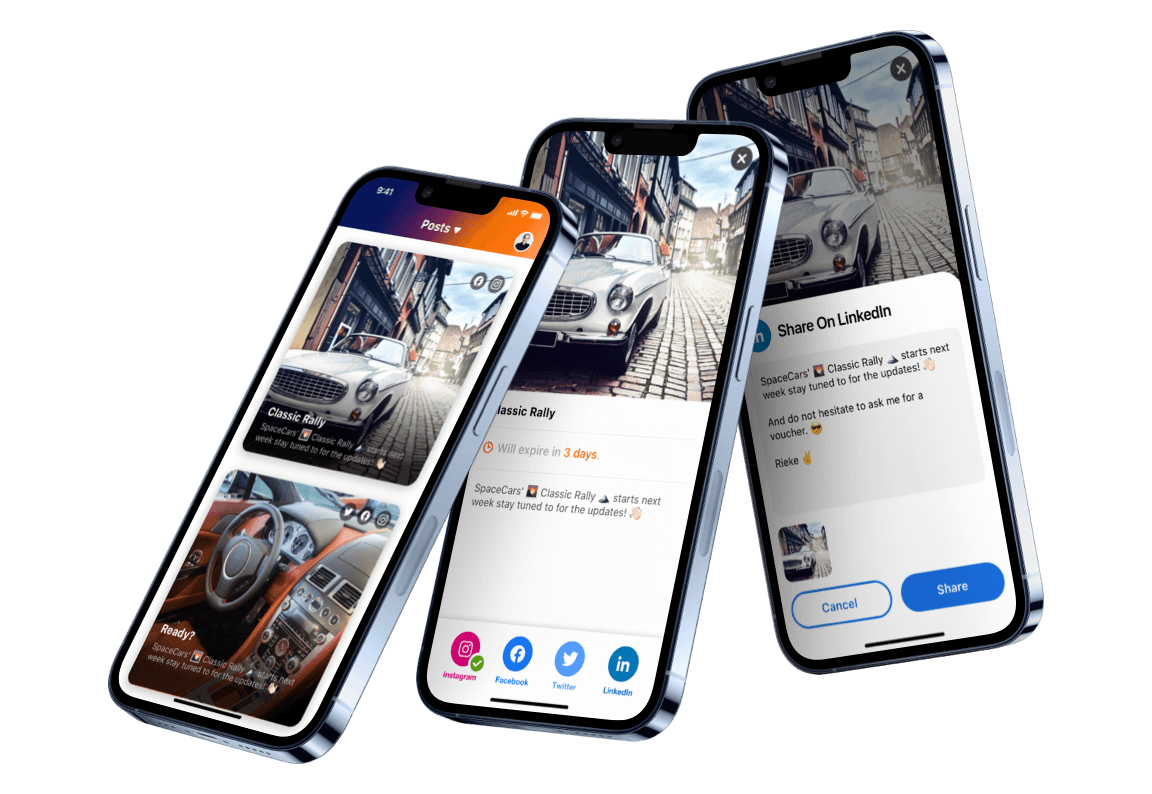 Secure & reliable.
Our applications are independently audited by TÜV Rheinland based on information security standard ISO 27001. A test we continue to pass every year. Our software is hosted on servers in Germany and completely GDPR compliant.
Easy to share.
Through prepared posts from the social media department, content is easy to share via the facelift social share app.
Full control.
Assign your facelift Social Share App users via team structure to certain locations – this way, the posts provided can be precisely played out to local offers and the existing target group.
Applicable for all sizes.
facelift is a fit for any social media management team, no matter if you are a small social media team, a medium-sized company or a big enterprise with complex team structures.
FAQ
Frequently asked questions.
What is facelift?
facelift offers the most important tools for successful social media marketing in one application. Content can be scheduled, shared and published on all major networks. Community management and customer service use a unified inbox with all important formats. Dashboards, reports and competitor analyses are available for success analysis. facelift pays particular attention to teamwork, data security and reliability. The tool is interesting for medium-sized and large companies with high demands on service and quality.
Who is facelift suitable for?
What networks can I manage with facelift?
How does the free trial work?
In which languages is facelift available?
What features does facelift include?
What software can be integrated with facelift?
How secure is my data in facelift?
Is facelift GDPR compliant?
Optimize your Social Media marketing with facelift.
We'd love to show you how it works!
Start your 14-day free trial or book a one-on-one guided demo of our platform to experience facelift in real time. It's free and without obligation, we promise!
Try it free for 14 days
No credit card required
Subscribe to our newsletter.
Subscribe to our newsletter to receive all the latest news around marketing and social networks.