Use cases - Social Share
Use Social Share beyond employee advocacy
Our app is truly multi-talented. Have a read on how our Social Share app can help you with various use cases.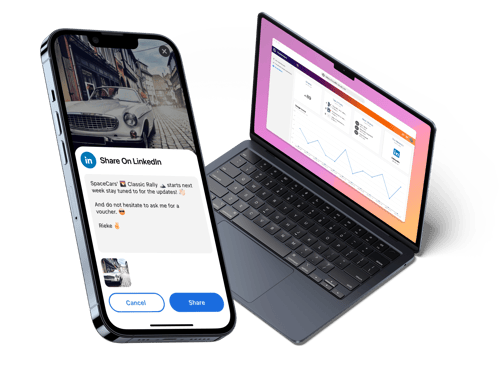 Employer branding in B2B
Help your HR Teams to fight the battle for talents in the best possible way. Share insights about your company culture & spread job postings within your private networks to reach even more potential employees.
Dealers & Sales representatives
Locations throughout the world
Expansion of target groups