Facelift Cloud
Facelift Cloud is a multi-certified software solution with all components for professional social media marketing at enterprise level.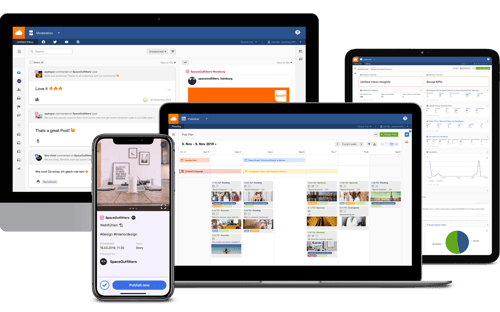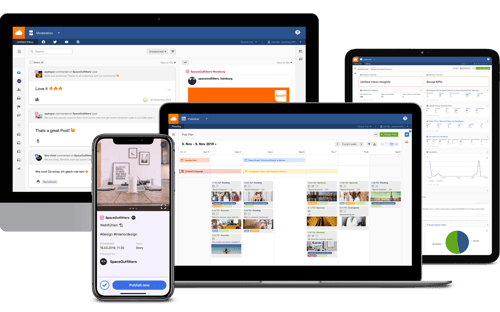 Our most important modules at a glance
Moderation
Efficient Social Customer Care and Community Management
A single inbox for all of your social media channels: All user comments, questions, and conversations can be found in the Unified Inbox. Automated tags and alerts allow you to quickly review and prioritise all messages.
Learn more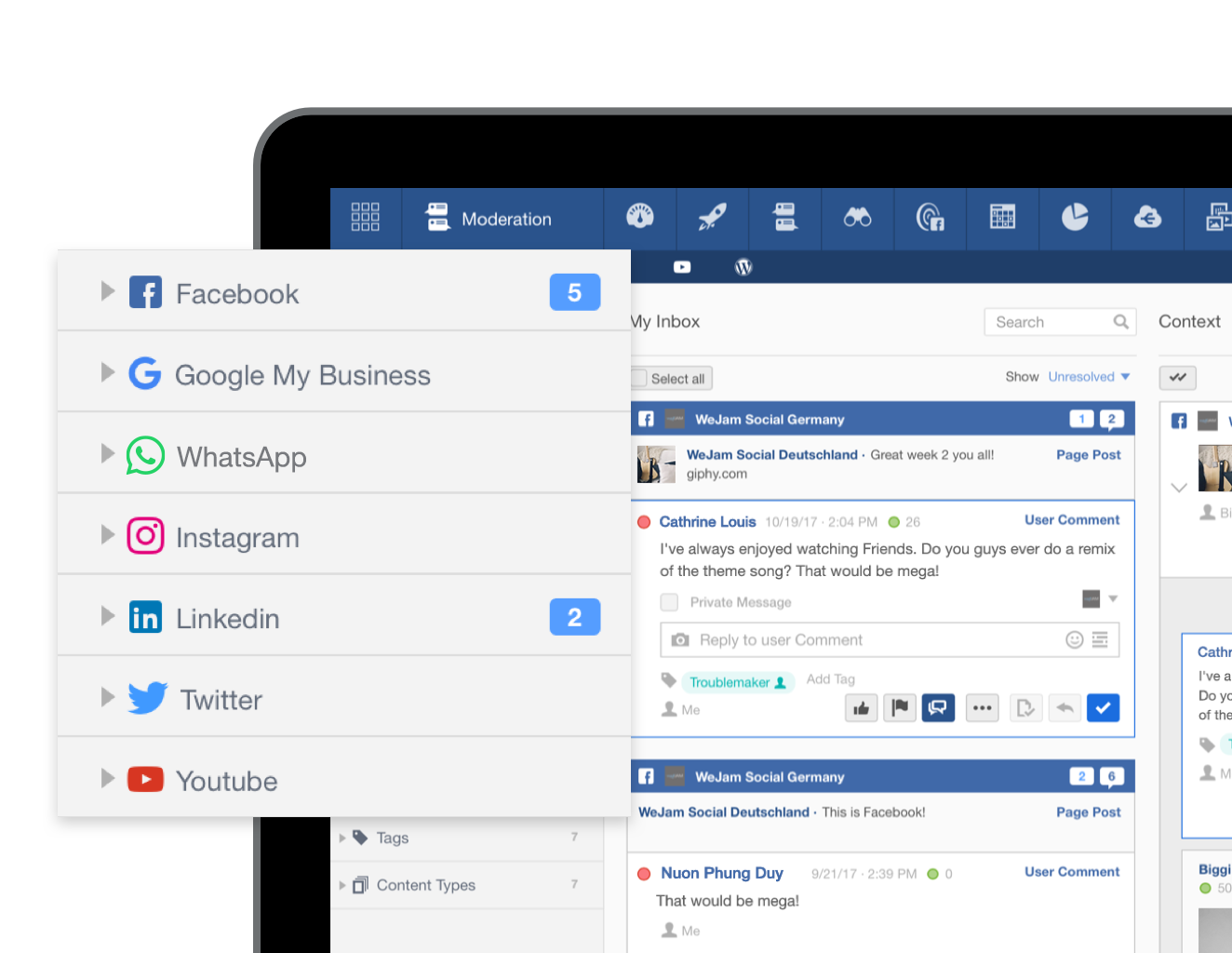 Publisher
One-Click Cross-Channel Content Publishing
Via a single workflow, you can create content, select channels, and post to all social media channels. Even external teams can collaborate on the same projects. Approval processes are shortened significantly. Templates ensure that your own CI standards are maintained.

Dashboards
Helping You See the Big Picture at All Times
The Facelift Cloud Dashboard knows only one task: To provide you with a quick overview of all relevant information concerning your social media marketing activities - so that you will be able to immediately recognise where any intervention is needed.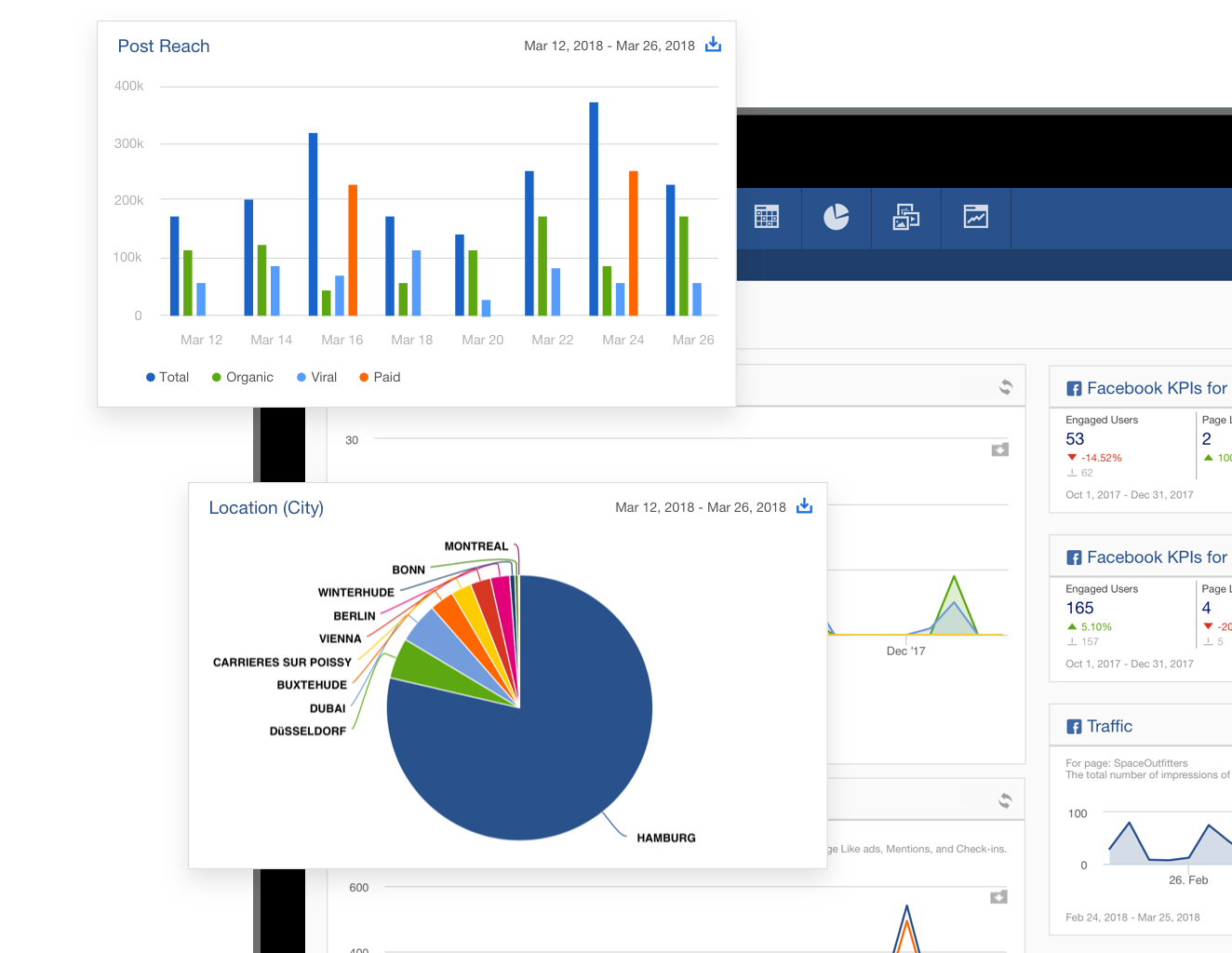 Monitoring
Online and offline media watch
Across the digital media landscape, unmanageable amounts of news, tweets, blogs, forums, and reviews are published every single minute. Facelift Cloud offers a range of highly qualified partner products that will help you master this information.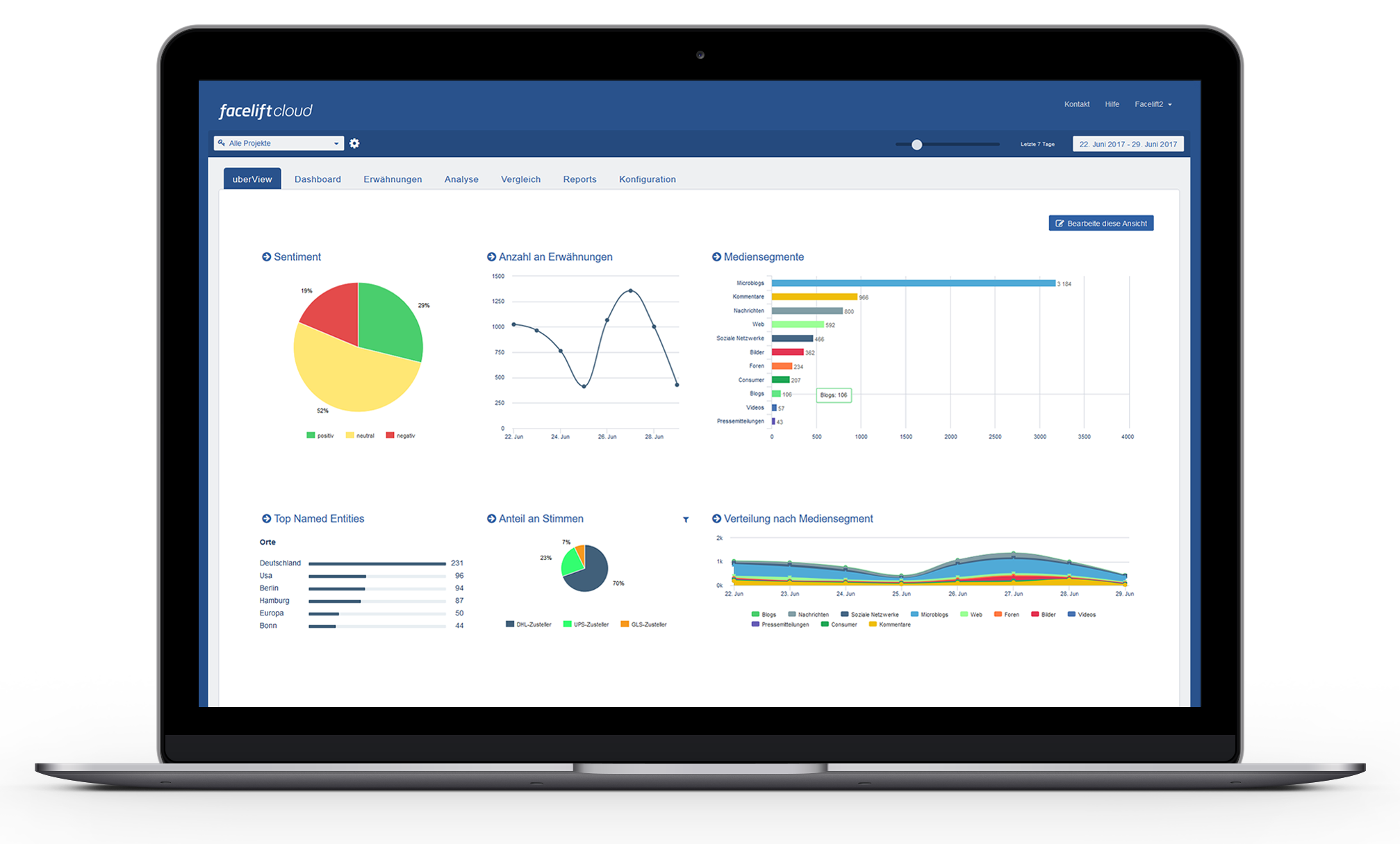 Advertising
A Powerful System for Media Professionals
Created by media professionals for media professionals: This module is based on years of experience with thousands of successful Facebook campaigns. They use a powerful, process-optimised, and highly scalable Facebook and Instagram advertising system.