Genuine customer loyalty and 1:1 support - with Facelift Cloud Messenger Marketing
Intelligent 100% personal 1:1 customer service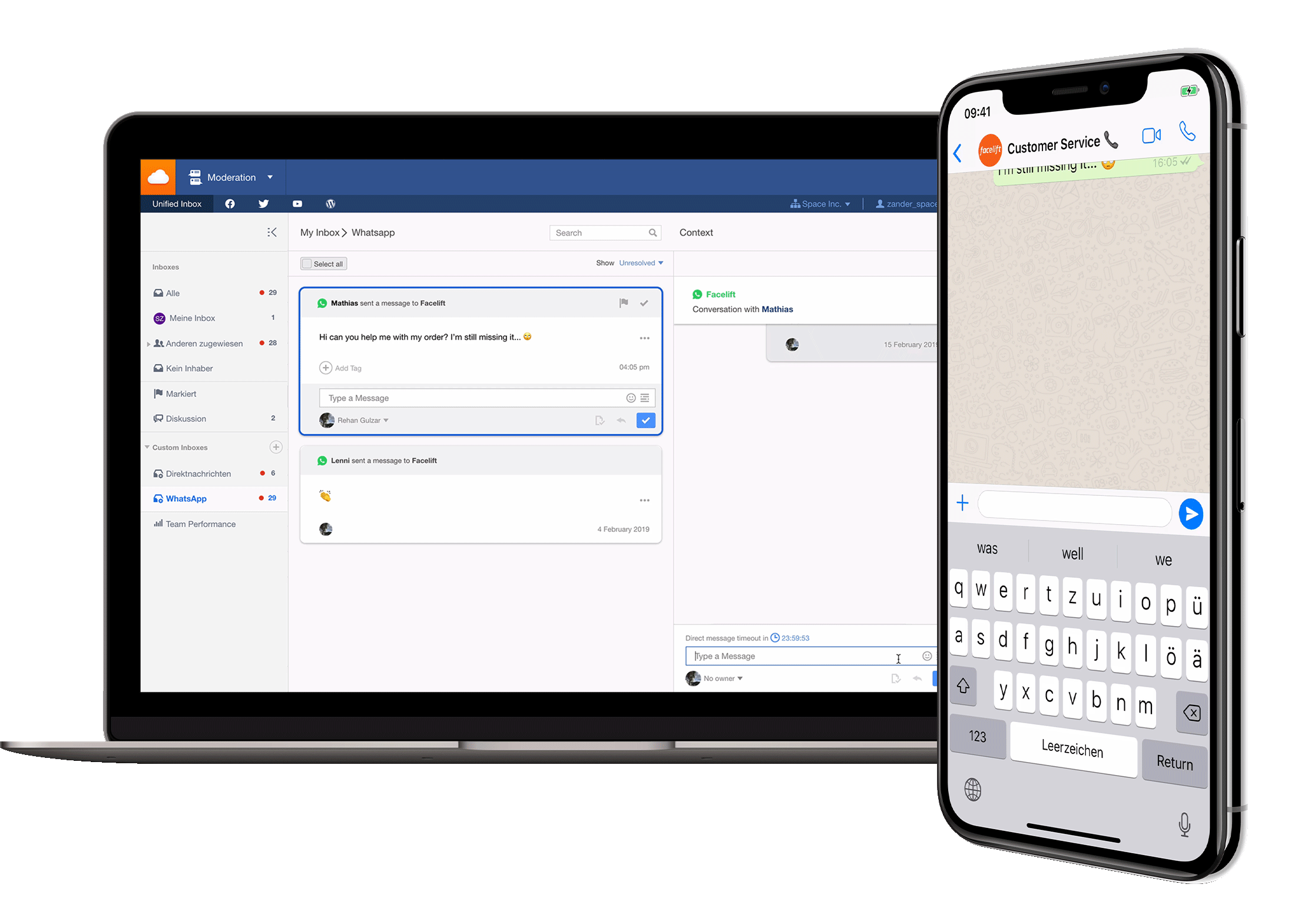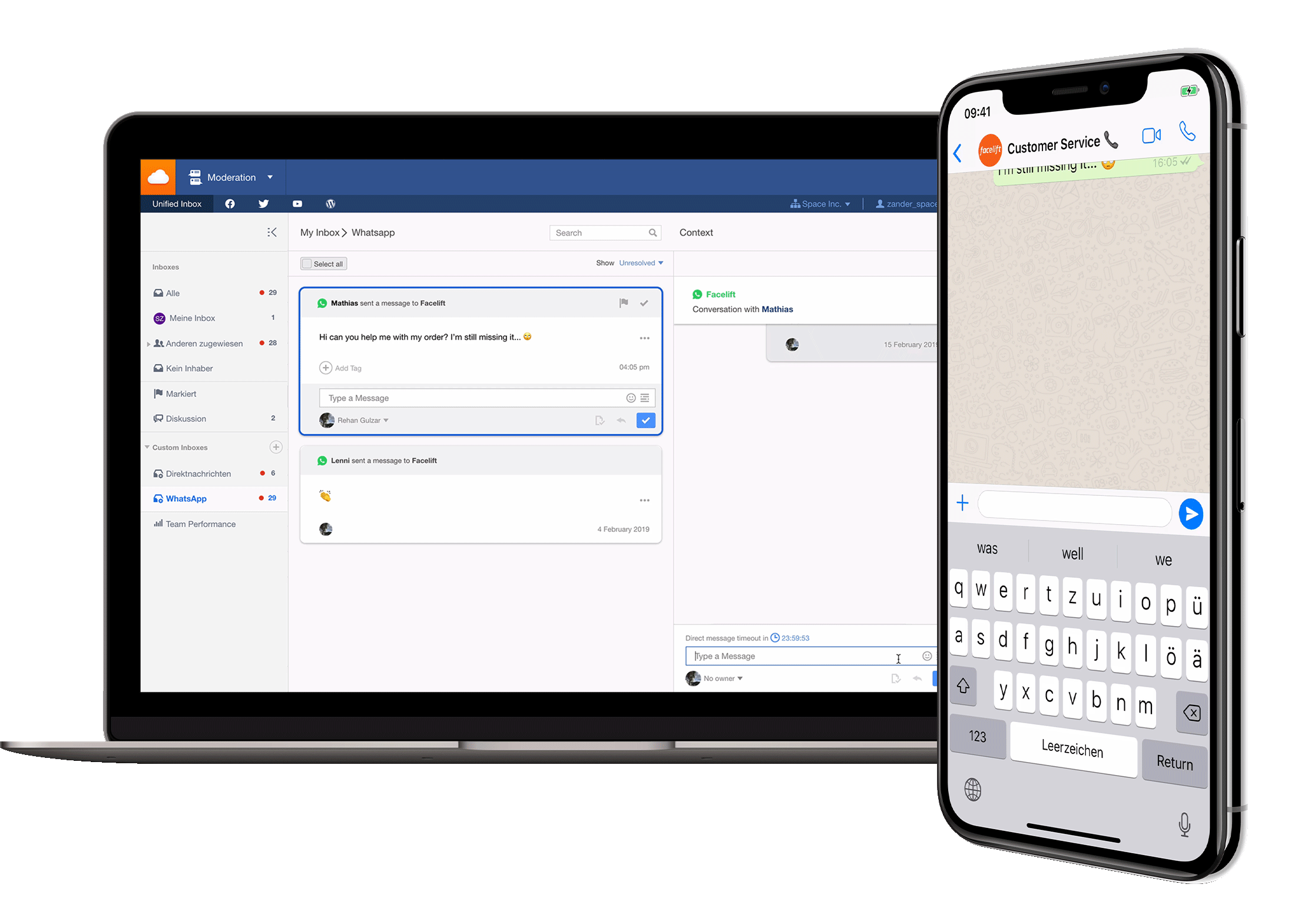 Messenger Marketing – The New Customer Support Must-Have
Messenger marketing needs to be an integral part of any digital marketing strategy these days. More than 1.5 billion WhatsApp and 1.3 billion Facebook Messenger users are showing that this is the case. For marketing experts, this channel offers a clear advantage that is not to be underestimated: Messengers like WhatsApp and Facebook Messenger as well as direct messages via Twitter have already been integrated into the daily lives of many users. After all, customers are becoming more and more immune to conventional service e-mails or text messages. These channels no longer make for the desired reach that is necessary for excellent customer communication.
Saving Time Thanks to One Central Inbox
Introducing and optimising your messaging strategy will be a breeze. With Facelift Cloud, all of your direct messages – whether we are talking about Facebook, Twitter, or WhatsApp messages – are received in one central location, the Unified Inbox. With the help of self-defined tags or alerts, you can quickly assess the situation and efficiently prioritise your responses. For your customers, this means real-time support.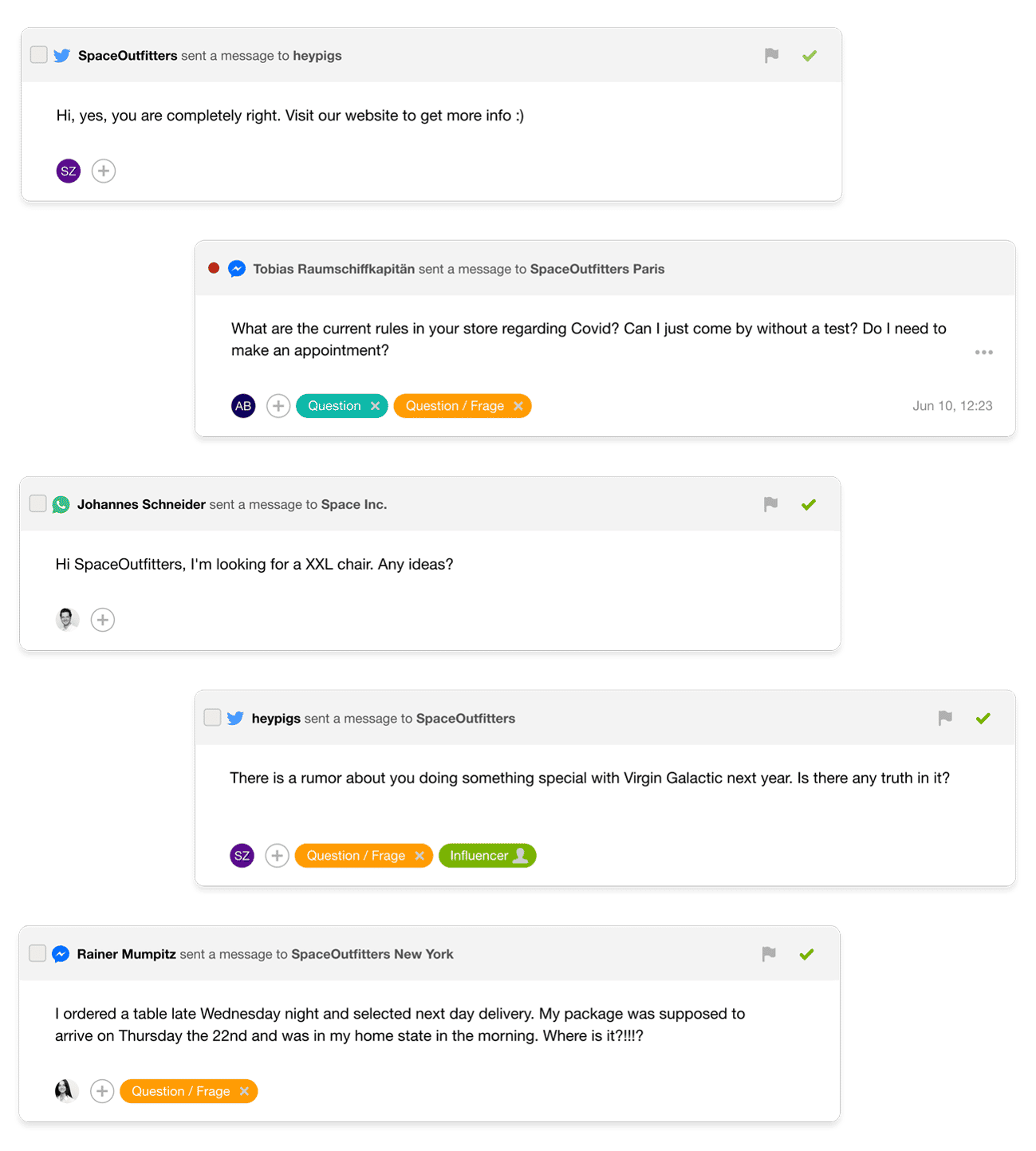 Perfectly Integrated: WhatsApp Business Platform in Facelift Cloud
Over 1.5 billion people are currently using WhatsApp. Due to its constant accessibility, WhatsApp holds an enormous potential for customer communication. Facelift is a WhatsApp Business Provider and has fully integrated the WhatsApp Business Platform into Facelift Cloud. In the future, you will be able to control your entire WhatsApp customer communication directly via Facelift Cloud. That's guaranteed to take your customer service to the next level. The potential of WhatsApp for social customer care is enormous - not only in terms of user numbers: WhatsApp is the first holistically encrypted channel to meet the latest security standards. Beyond private usage, diverse functions and application options make the app an extremely attractive service channel for customers and companies. At the same time, your customers will continue to receive your message as usual via their private WhatsApp chat log on their smartphone.
The future for true 1:1 customer loyalty is called messenger marketing
Saving time through prioritisation
Quickly and easily editing individual messages
Perfect integration
All convenience and workflow features applicable to WhatsApp
Highest data security
Data processing according to the German Banking Standard
Predefined response templates
For absences or FAQs
Facelift Cloud offers many features - Discover more: