Community management across all social media networks - with Facelift Cloud Moderation
Unified inbox that contains all messages across all social media profiles

Save time with authentic response templates

Coordinate your answers with colleagues using the integrated chat feature

Mobile app lets you work on your community management on the fly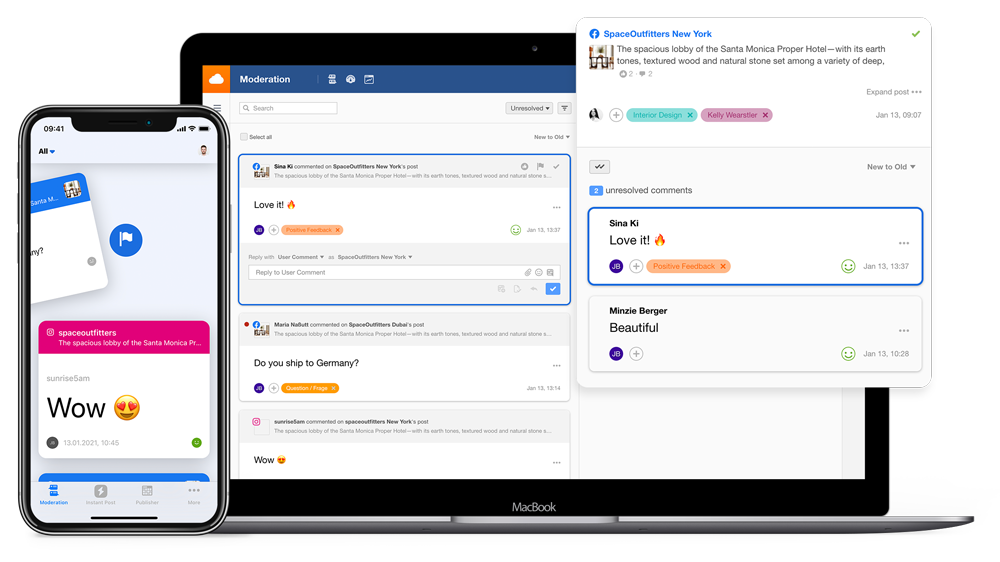 Prioritize and Reply to  Messages in Real Time
Keep track of all new messages and comments at all times

Structure your community management with clear responsibilities

Measure efficiency and success of customer service with team performance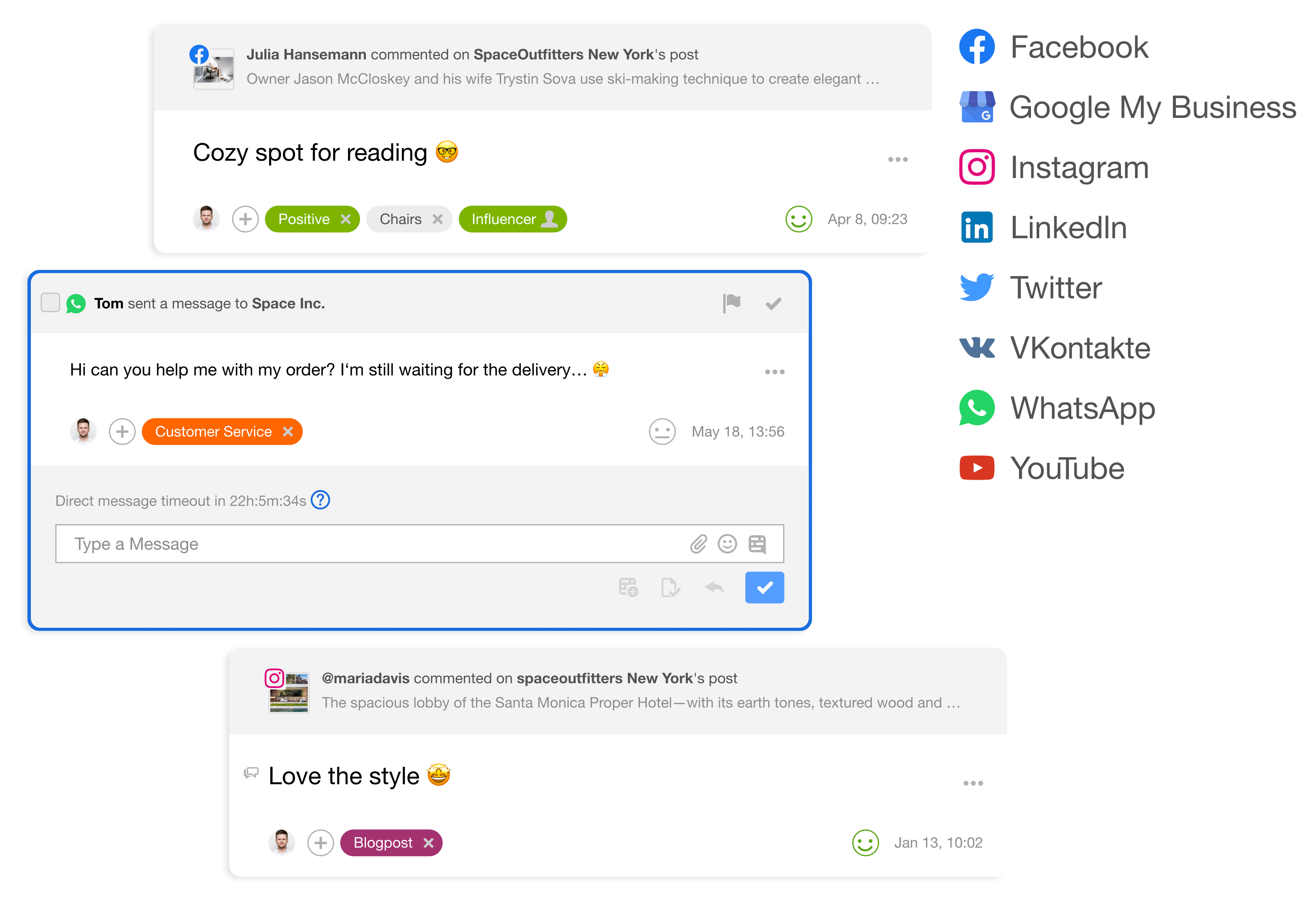 Stop checking all networks natively – use one central Inbox!
Everyone knows who is responsible for what because of the automatic or manual assignment. You're working in your personal inbox but it is possible to check all other team members inbox, too.

Make sure your inbox only contains relevant comments or messages. This is why you can set options to auto resolve elements.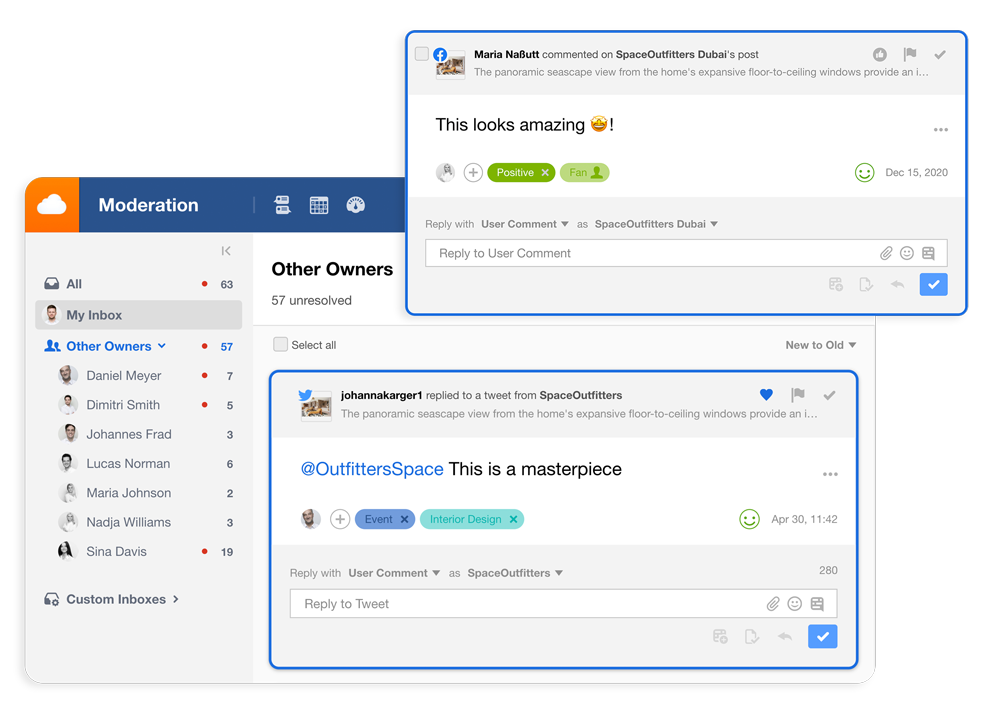 Make your community management workflow easier with Facelift Cloud
With Facelift Cloud Moderation and the help of automatic assignment, custom inboxes, and responsibilities for each social media profile, it will feel like a smooth, daily flight through the jungle of your social community.

Tags and keywords make it easy to analyze topics or recognize critical messages fast.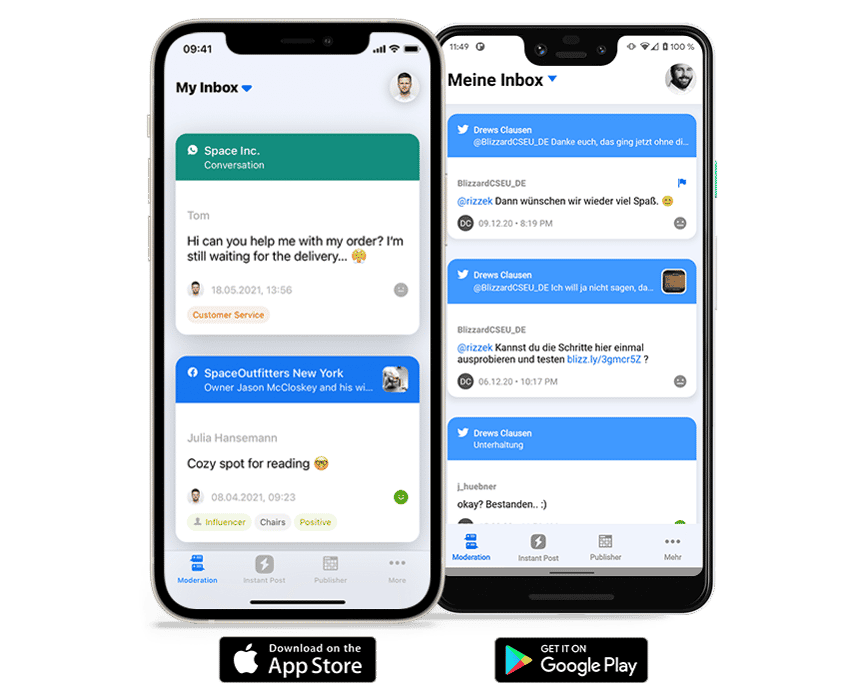 Handle your community management on the fly
The Facelift Cloud App combines community management and mobile publishing. Your customers and fans don't care for opening hours on social media.

In the app you will find all the functions you need for your community management. You can work on the go as usual, react to comments, tag elements or assign them to one of your colleagues.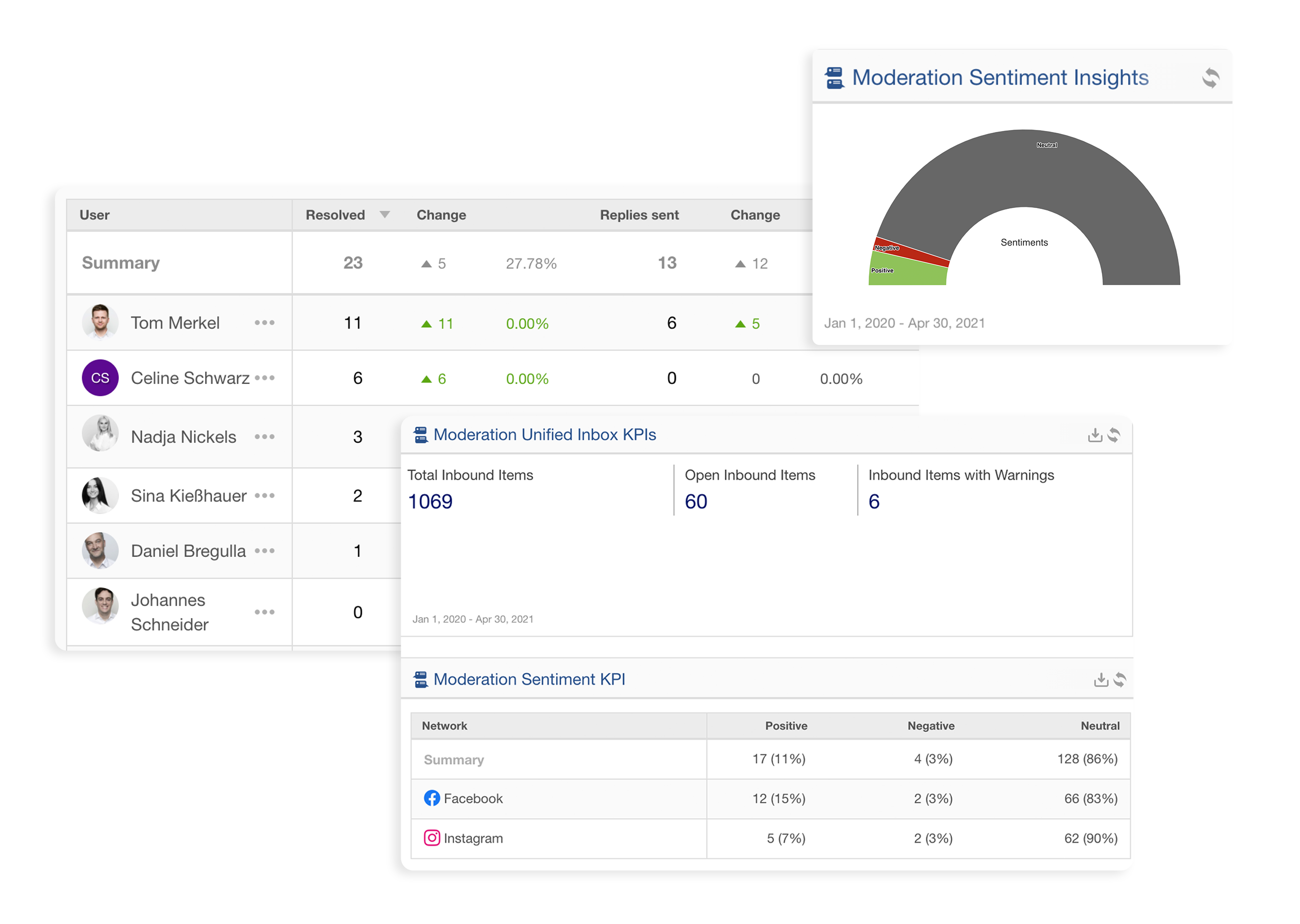 Measure the efficiency and success of your community management
With Team Performance you can quantify and analyze the success of your community management. See immediately how many questions and comments you answered during a certain period and how much time you needed for it.

Assign your colleagues efficiently, answer the questions of your community faster and more reliably and boost your overall customer satisfaction.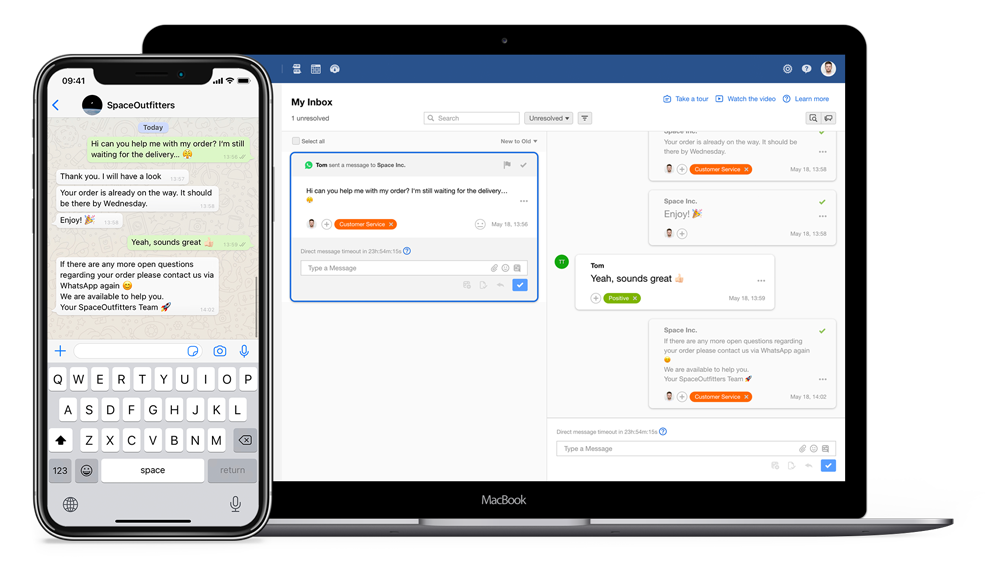 Exceptional Customer Service with the WhatsApp Business Platform

As an official WhatsApp Business Solution Provider, Facelift Cloud offers you the perfect interface to communicate personally and directly with your customers via WhatsApp.

With the help of self-defined tags or alerts, you can quickly assess the situation and efficiently prioritize your responses. For your customers, this means real-time support.
Interested? Just book your personal demo and get to know Facelift Cloud
Over 2,000 customers trust us
Facelift Cloud Moderation suits every company size and team structure. We have been partnering with companies from numerous industries and countries for many years. It is our pleasure to support them in the implementation and optimum usage of Facelift Cloud. We're very proud of our broad customer base and their continued success.
We help you to achieve quantifiable business results
Our customer service is available globally 24/7 and rated with an overall 97% satisfaction score

Solution-oriented account partners proactively amplify your success with Facelift Cloud

We partner with many important networks, agencies and other tool providers, to ensure full impact on social