Moderation
Community Management for All Social Media Channels - via One Central Inbox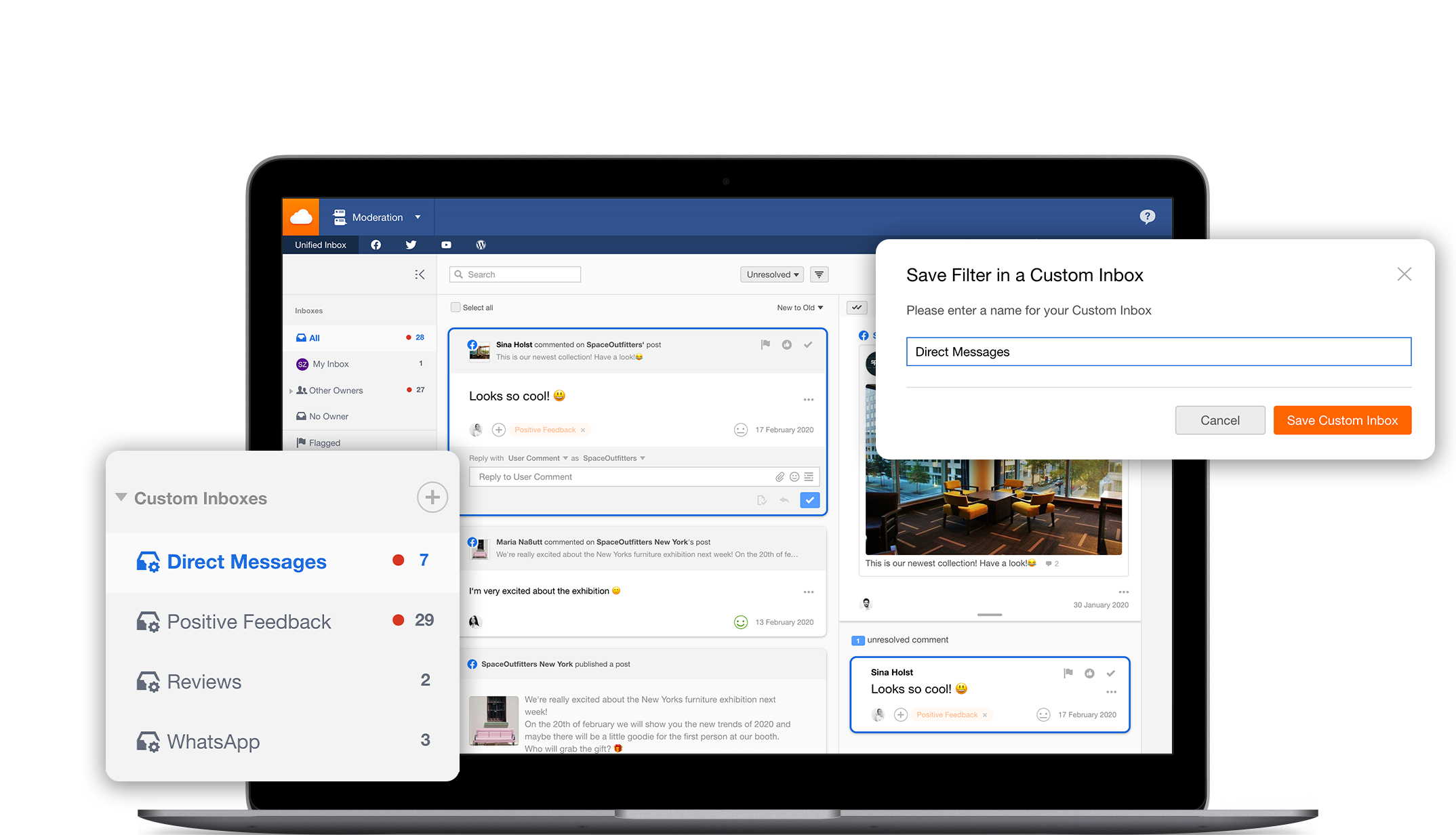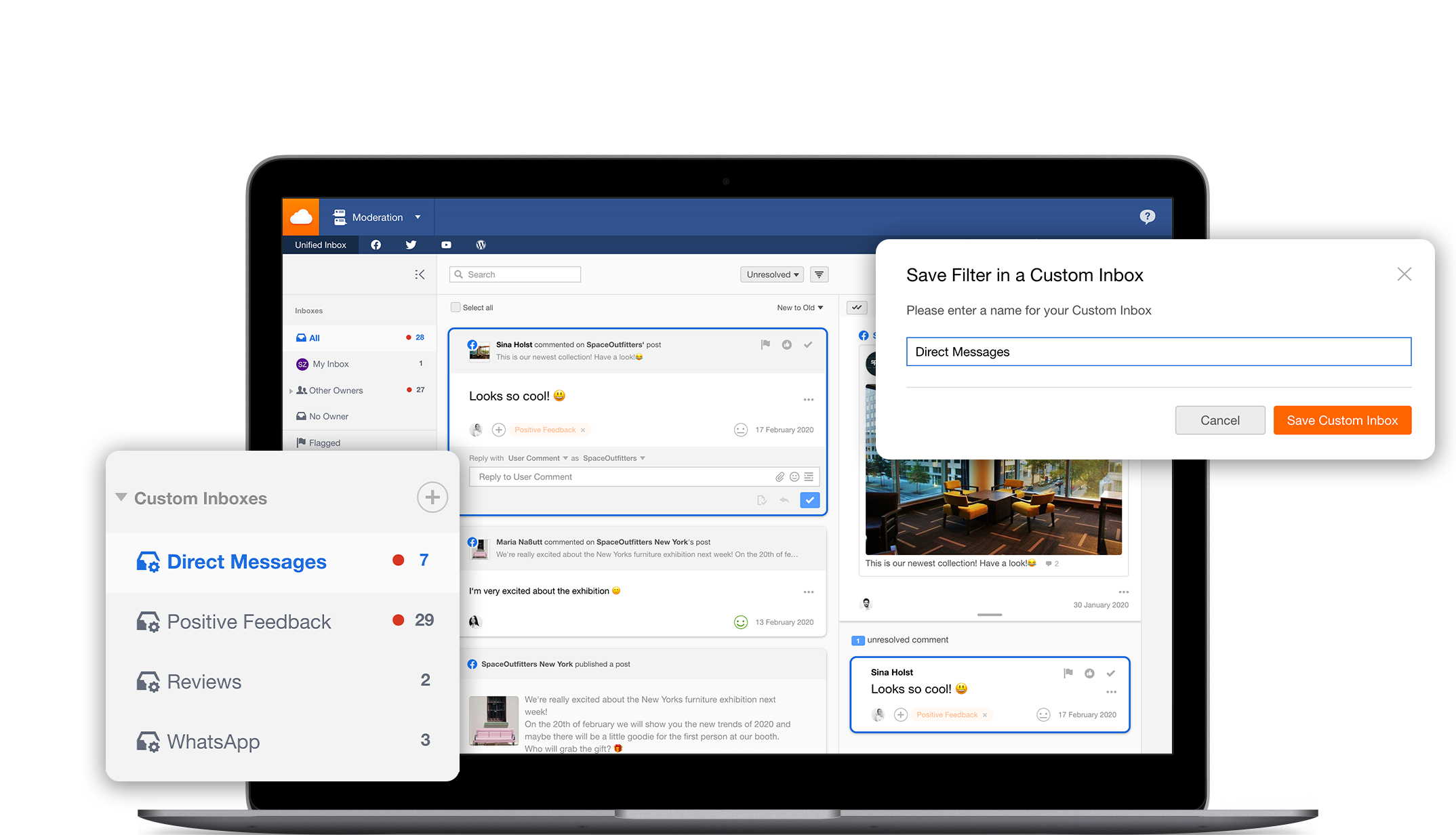 Always in Dialogue with Your Customers - in Minimum Time!
Short response times to postings and diversified, visually appealing, interactive content - the user demand for dialogue with brands has increased. With the Unified Inbox from Facelift Cloud, you will meet these expectations: Here, you get to control many fan pages in different countries or various social media channels via just one feed. Through the Unified Inbox, all user comments, questions, or conversations are directed to one central mailbox. They can be quickly reviewed and prioritised using automatic tags or alerts. In turn, you are able to offer trust-based support to your users in real time.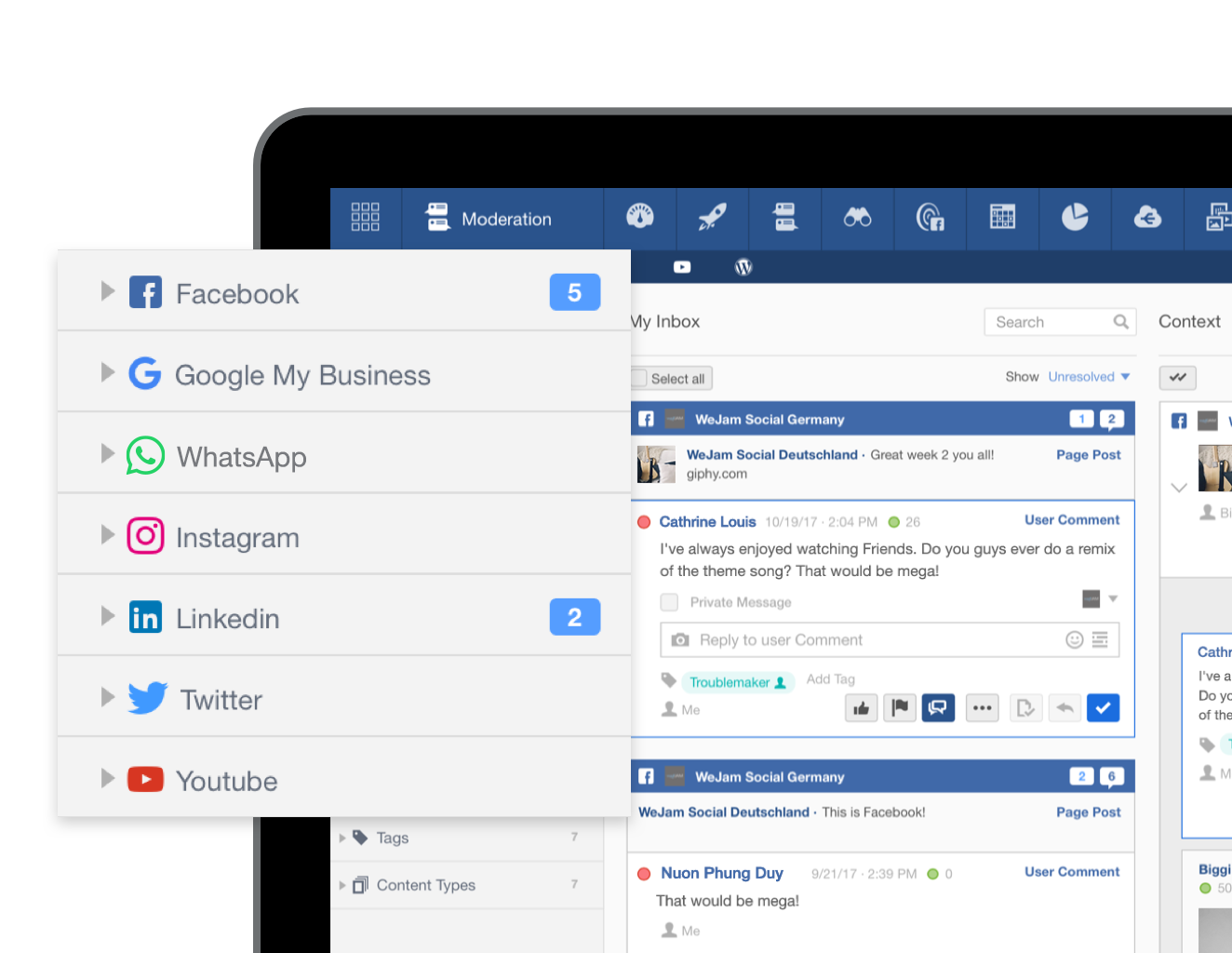 Community Management with Just a Few Clicks - Prioritise, Respond, Like!
The Moderation Module impresses with its extensive workflow management for optimal teamwork. Through set rules that scan all incoming postings, brand ambassadors, or critical comments are automatically identified and colour coded. Features such as response templates ease the daily work of your community managers immensely.
For you, this means: You can keep track and will miss no message, no post, tweet, or comment. Through a dedicated role rights system and the integrated discussion feature, you can refer questions straight to your support team and ensure that marketing campaigns are edited by the respective department. Agencies can take on well-defined subtasks within processes, such as community management.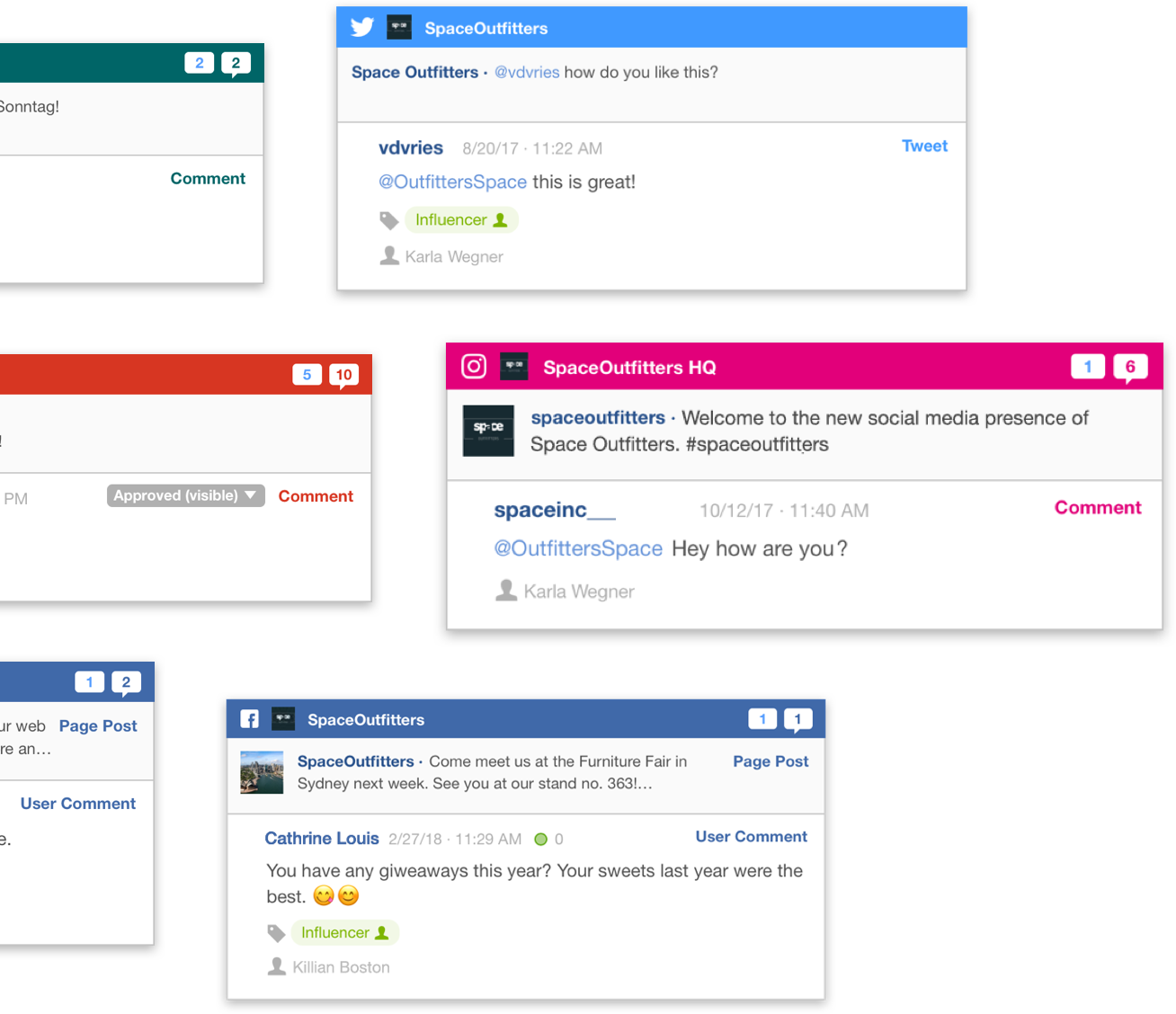 On the Road to Success with Your Community Dashboard
Thanks to the Multi-Pages Dashboard, you are given a quick overview of all your Facebook pages and social media accounts in real time! You can easily add any of your own pages and accounts to the Dashboard. On request, each page can be assigned to one or more individually created groups.
For each of your fan pages, you'll be shown the number of new posts, comments, and messages in the Dashboard. Critical posts are highlighted in colour and can be identified right away. In addition, the number of fans, the reach, and the date of the last activity are displayed.

The Most Important Features at a Glance
Central Inbox in Real Time
Efficient management of all social media profiles in all networks
Mood Analysis
Manual sentiment analysis. Measure the overall mood of your conversations
Role Rights System
Clear distribution of field of action and responsibilities
Efficient Workflows for Teams
Fine-tuning, collaborating, discussing - all easily implemented
Identification of Brand Ambassadors
Tagging of user profiles and comments by influencers
Intelligent Response Templates
Short reaction times through predefined responses
Tagging via Keywords
Automatic identification and tagging of posts and comments according to keywords
User Inspector
Internal history and comments box for all of your fans and users
Facelift Cloud offers many features - Discover more: