As with all marketing endeavors, defining a target audience requires the usage of well-crafted buyer models and character archetyping. And the construction of international buyer personas in social media campaigns regionally or around the world requires more nuance, depth, and above all: research.
With every new region that one adds to their social media marketing expansion plans, new character models may need to be created to reflect the demographics and societies of international targets.
The first questions a team must answer remain the same regardless of campaign type and are quite straightforward.
Who even are these people?

What problem(s) does your product or service solve for customers?

When are the best times to reach them?

Where are your social media followers or customers located?

Why would a hypothetical consumer choose to buy?
How do your new international buyer personas differ from your existing audience?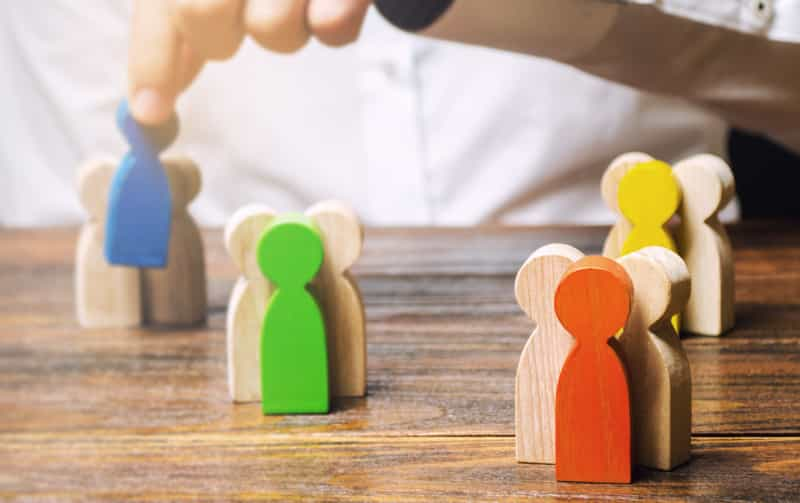 Each social media platform used may require different answers to these questions.
Additional points to consider when creating international buyer personas will be dictated by thorough individual market research and could include points taken from culture, psychology, and economics. A few other elements could include language and political climate.
For a much more detailed guide to these pillars and how to perform deeper research, check out one of our recent white papers: Successfully Planning and Implementing an International Social Media Campaign for more information.


A hypothetical campaign: Gunsmoke
To better illustrate how the character modeling process looks for an international social media campaign, we've developed a hypothetical scenario featuring a disruptive young company.
A Bonn-based startup named Gunsmoke AG produces cosmetic and body care products aimed at men. They have been experiencing considerable success in the DACH region and other locations in Northern Europe for the past several years. The company's success can in part be attributed to a change in attitude towards self-care and aesthetic practices among men, a progressive cultural phenomenon that is being driven not inconsiderably by social media influencers and a paradigm shift in social attitudes online.
Due to its growth, the company has decided to make attempts at a couple of foreign markets and its opening strategy is a campaign of awareness. The campaign is designed to test the social temperature in a few foreign markets on a psychological and cultural basis rather than as a direct sales effort. Successful awareness campaigns are to then be followed by products for which a demand has been nurtured. Their goal is to promote self-care among men, send a message attempting to soften toxic masculinity, while still maintaining a somewhat aggressive brand aesthetic.
The chosen markets for this series of campaigns are North America, India, and South Korea. The company also realizes that it must maintain and even double down on its strong presence in Central and Northern Europe.




The DACH region
Gunsmoke's existing DACH team is responsible for maintaining the company's already-successful and growing social media pages by creating German-language content and continuing to promote products for direct lead generation.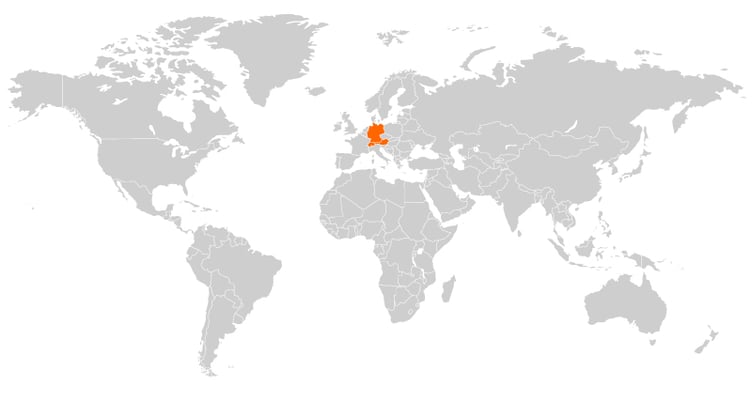 This team already enjoys solid market penetration, and their primary job is to maintain the company's success in Europe throughout the unknowns of global expansion.
In addition to this, as the original social media team, another responsibility for this group is to lead and oversee all progress and campaign efforts for the international teams, offering guidance where needed, and ensuring that communication remains strong throughout the entire project.
South Asia
The primary target for this team is the largely English-speaking Sikh population in Punjab, in northern India. Their PR agency recommends focusing on tradition and a more moderate-conservative millennial audience that has a highly-specific and highly-cultural demand.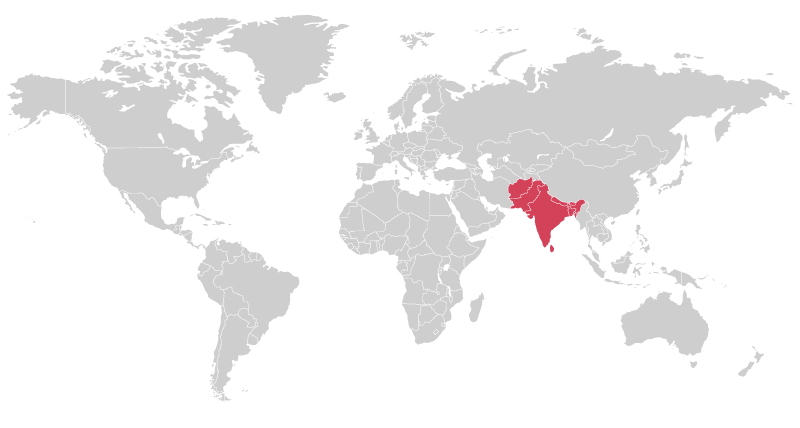 The marketing style pursued by the team is one of respect to cultural heritage, traditionalism, and relies heavily on local Punjabi influencers to send their message.
Despite anticipated success in Korea and India, both the South and East Asian social media campaign planners opt not to create entirely new pages, but to use geotargeting and localized content via their existing page.
East Asia
Due to long-standing trends, and a huge emphasis on contemporary popular culture, heteronormative beauty practices among men in Korea are not observed the same way that they are in many other countries. As such, South Korea is seen as a spectacular market for makeup, skincare, hair styling products, and more, particularly in cosmopolitan Seoul.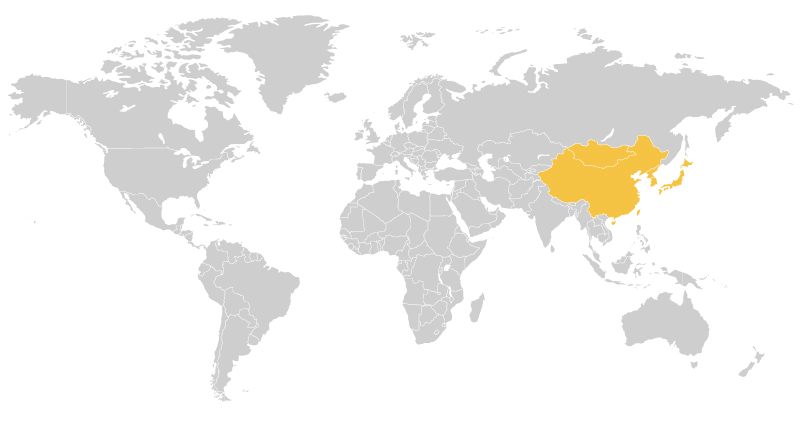 Their promotional style, advertised heavily on Instagram and Facebook, is not as "aggressively" macho as some of their European and North American projects.
However, one complication faced by the team focused on the Korean market is localization. The German marketing team, as native German speakers, has no trouble working with their existing audience. They likewise face little difficulty with the English campaigns they run in both India and North America.

Unlike these other markets, the Korean language poses a challenge. Gunsmoke relies heavily on translators from an outside agency to produce much of its content. This increases their team's expenses, time requirements, and necessitates a greater deal of external coordination.
North America
The Canadian and United States markets are seen as a huge opportunity for Gunsmoke due to their economic status, social media usage, and cultural influence among the transition in gender expectations.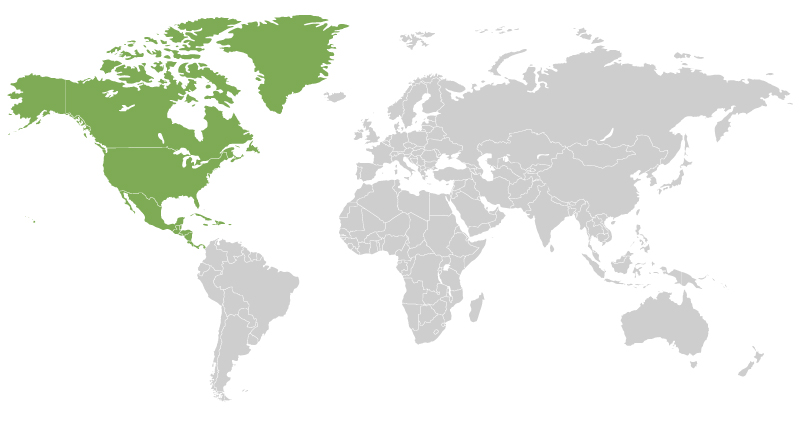 However, there is still progress to be made and selling makeup to men remains a challenging task. To hit this market with everything they've got, the social media team opts to create a series of entirely new social media pages specifically for this market on Instagram, Facebook, Twitter, and TikTok – a platform they have until now ignored - called Gunsmoke America. They assume that their character models will be easier to associate with a brand that feels more locally oriented.
These new pages were created to manage what is expected to be a huge increase in engagement due to the size of the potential market and cultural consumerism. They are also dedicated to English content, and selling a mysterious, "traditional" masculine branding scheme. This scheme includes dark colors and sharp lines, but unlike some competitors, leans away from aggressive product names that sound like action film titles.
But, the social media team acknowledges that it must also tread a fine line between this semblance of traditional masculinity, and the changes in society it wishes to promote.
The team also knows that, as many of their target consumers may still be reluctant to buy cosmetics, they need to use an approach that appeals to an evolving society, fostering a psychological and cultural change on a grand scale.
Building the digital mannequins
In order to theorize their target audience within the regions they're selecting, the company's marketing team creates a series of international buyer personas that they feel properly represent their buyer demographics.
Let's meet them:

Jonas - Munich, Germany, 31, financial advisor with a masters' degree. Speaks German and English. Long-time fan of Gunsmoke's products. His primary interests are skin toner, eye-liner, and moisturizers. In this scenario, Jonas represents the company's existing, faithful clientele and social media followership. He spends the majority of his social media time on Instagram.



Bahadar Singh – Chandigarh, Punjab, India. Bahadar is 28, a video game script writer and a devout Sikh. He speaks Punjabi, English, and Hindi. His primary interest in Gunsmoke is its highly acclaimed hair and beard-care products. He is most active on Facebook and Twitter.




Hyun-woo - Seoul, South Korea, 21. Speaks Korean. Hyun-woo is a university student studying business administration. He wishes to keep up with popular Korean beauty trends among men and uses coverup and subtle lipstick daily. His favorite social media channels include Facebook, Instagram and YouTube.



Karen – Vancouver, Canada, 27. Speaks English. Karen is not the end user, and is instead seeking a gift for her boyfriend, who is new to using cosmetics and still hesitant with regards to gender expectations. She went looking for an aggressively masculine-sounding brand in the hopes of appealing to his reservations. She is very active on Snapchat, Pinterest, and Instagram.
Karen is a unique but very important target because her decisions and opinions heavily influence her boyfriend's likelihood of becoming a regular customer himself. Thus, pursuing her as a lead is equally valuable.
Recognizing that this series of regional awareness campaigns all focus on different product requirements and cultural attitudes, Gunsmoke's digital marketing team recruits a few new employees, hires a PR research firm, and creates a list of freelance translators to help with content localization.
They then divide responsibilities and the capabilities of their employees based on the needs of each region they want to pursue.
International buyer personas are generally created using different forms of research including that of a company's existing social media followers. This is usually simple since the data is readily available to the team and content simply has to be tailored to that existing group.
Applying this example to your own company
Gunsmoke is a greatly simplified example of international buyer persona creation.
Some companies will only need to create buyer personas for a single new regional campaign, such as Punjab, while others may need to construct dozens for a wide range of people across many regions, like those approaching entire continents like North America.
In some cases, it is advisable to create multiple personas even within a single region.
For example, different cities within a market may require special treatment. A North American team could choose to use different marketing techniques in Montreal than it might in San Diego, requiring different personas based on cultural factors, demographics, and even identity politics. Companies with different products targeting men, women, older buyers, younger buyers, etc., will need separate characters for each category.
No matter how many characters are being created, though, the rules still apply. Identify your buyers first! In the case of our hypothetical company, the process was relatively simple and straightforward, but considerably more time, effort, and detail may normally be required.
Ways to organize your international buyer personas:
Clearly assign teams and responsibilities. This may include communication between multiple offices depending on the size and scale of your organization.

Perform careful research into your target audiences. This is among the most important phases. A cultural blunder can result in catastrophic results, sparking scandals and utterly backfiring. These are completely avoidable with a little care!
Double and triple check localization efforts such as language or design, ideally with a native speaker of a target language and/or resident of your target location.

Keep character personas visible and up-to-date. As with all digital marketing, these things can change with time as new information and feedback arrive. Community managers are responsible for staying on top of this.

Maintain detailed success reports along every step of the process.

Don't be afraid to modify where needed!
Social media is all about connecting with people, something it has in common with just about every organization or business. Since people are so different and so complex, building those connections poses a genuine challenge and the more variation you add to the mix, the more extensive the process.
But, it's a challenge that also bears great rewards.
How Facelift Cloud can help manage international campaigns
Buyer personas lay the foundation of your new social media campaigns and help construct a framework around which you can produce content and interact with your communities. But they're really just the first step on the path to success on social.
Facelift Cloud can makes that success on social easy by providing many of the tools necessary for properly creating and maintaining international social media campaigns across teams in a holistic manner.
Want to give it a shot? You can try out facelift for free for two weeks, zero commitment and no credit card required. Discover how you can take your social media marketing to the next level now!