Being discovered, engaging with your audience and monetizing your content is what you want to achieve with Reels.
Every day, 1.92 billion people log on to Facebook to connect and get the latest updates from friends, family, fan sites, the business or organization they love. Hundreds of millions of these people watch Reels on the platform.
And now hold on tight: we've included Meta's fastest growing content format, first! With facelift you are once again at the forefront when it comes to publishing Facebook Reels 🚀!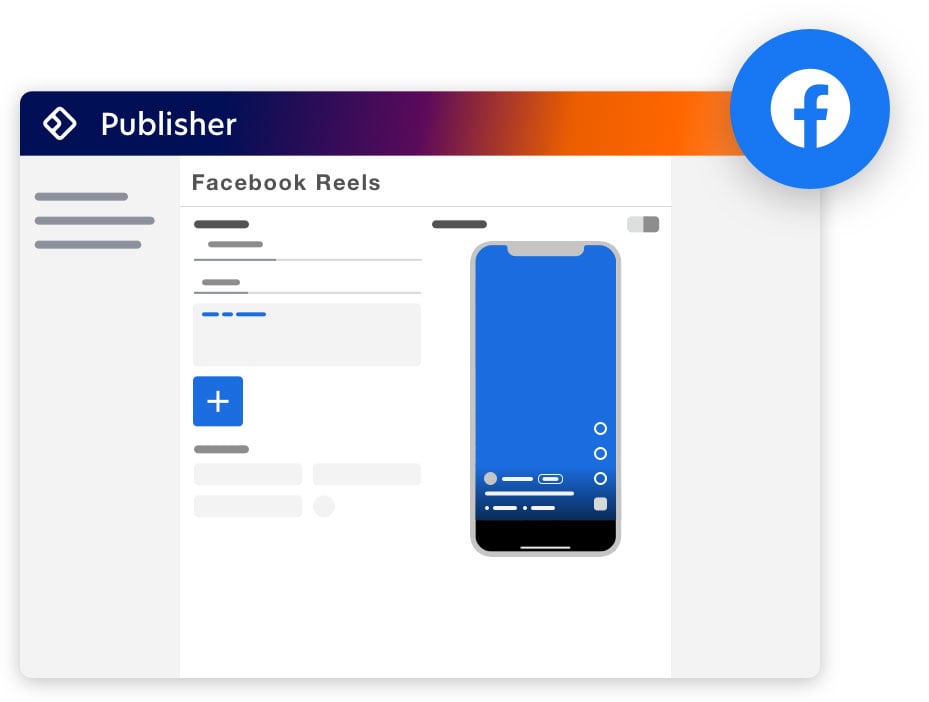 Schedule and publish reels in the Publisher in no time
Go to the post creation process and select the Facebook network. There you will find the Reel tab.
Now you can easily select your prepared reel video from the media library, add a description and add the profile to the post. On the right side you can see a preview of the post. We've also included both a pause and sound button in the preview. So you can create your reel contribution in peace, without it being played multiple times and with sound 🙇‍♂️ :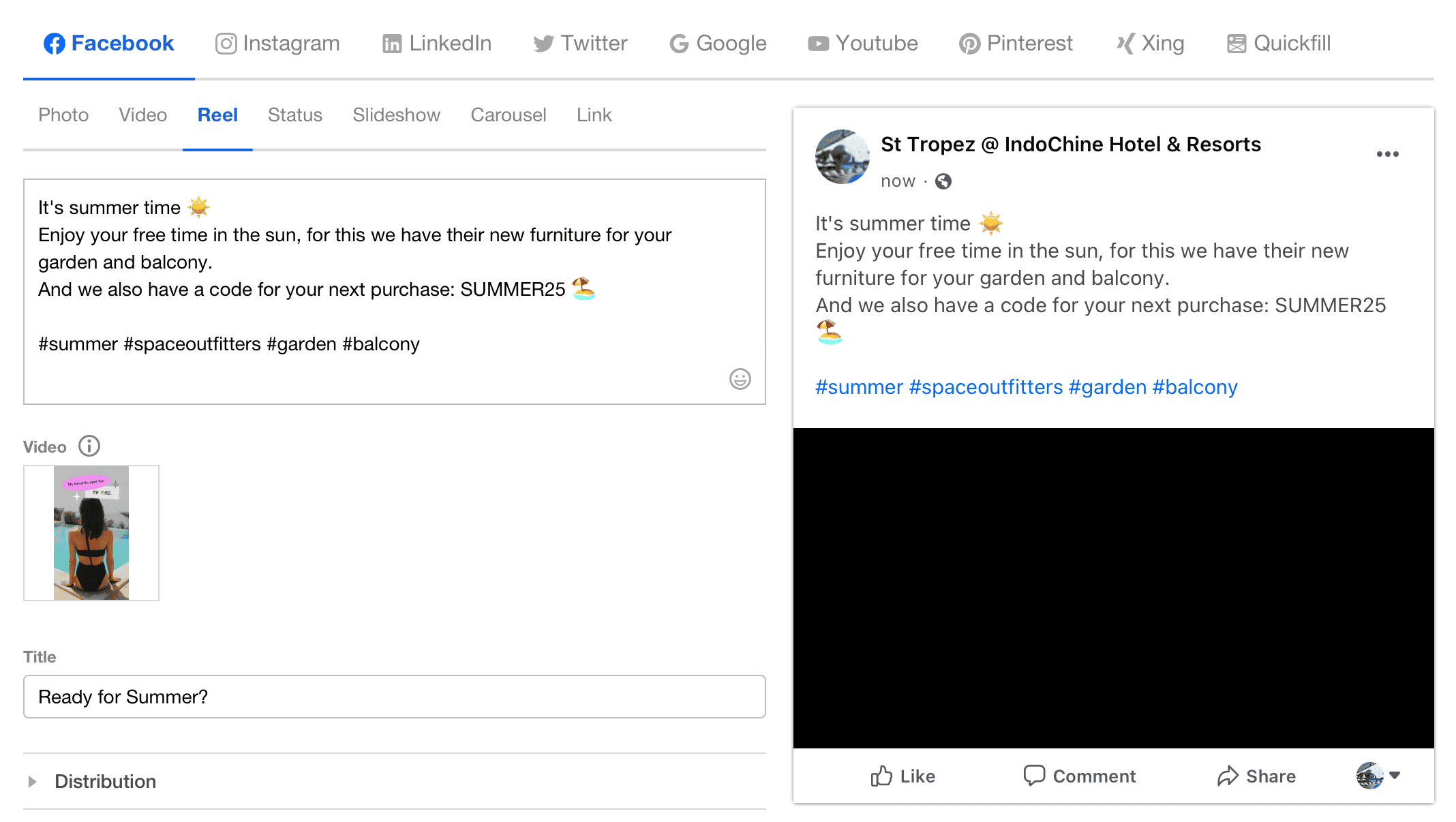 Why you should also rely on reels
By using the short videos, you can also market shortened commercials on Facebook and use the algorithm for your strategic brand development. It is assumed that the meta algorithm plays out moving image content to users more frequently and in greater strength. In this way you can increase your reach in a short time and create a high-quality organic community faster.
In a direct comparison with Facebook Stories, the big advantage of reels is that you can save them in your feed for the long term and make them available to non-followers indefinitely. In addition, reels in the Explore Feed are played out to users with similar interests, who in turn become aware of your profile.
As usual, you can find all the details about the possibilities and guidelines of Facebook Reels in our Knowledge Base.
Rike
Product Marketing Manager