Everyone knows LinkedIn, the world's largest professional social network where you can connect with business contacts and build your personal brand. As this network becomes more and more important for many companies and branches, a tool to measure the performance of the posts is more valuable than ever before.
That's why we decided to let LinkedIn join the Post Performance family in facelift.
Find out what content resonates best with your audience
If you want to see what kind of content is resonating best with your audience and get results in real-time, our Post Performance in the Publisher is the tool for you. You can compare how well your content performs against other media types as well as analyze the most important KPI's. This allows you to understand what's working and what's not, so that you can create future LinkedIn posts, that resonate better with your audience, thereby garnering more engagement.
This guarantees that you get the most out of each post by focusing on metrics like reach, clicks, likes and comments which provide valuable engagement insights.
Understand what content works to get more reach
The more engagement your post gets (i.e. likes, comments, shares), the higher it ranks in LinkedIn's newsfeed algorithm. This means more eyes are on your content which gives you more chances to reach new audiences and widen your network!
With the new LinkedIn Post Performance, you can check Reach, Clicks, Comments, Likes, Shares and many more KPIs from your recent posts.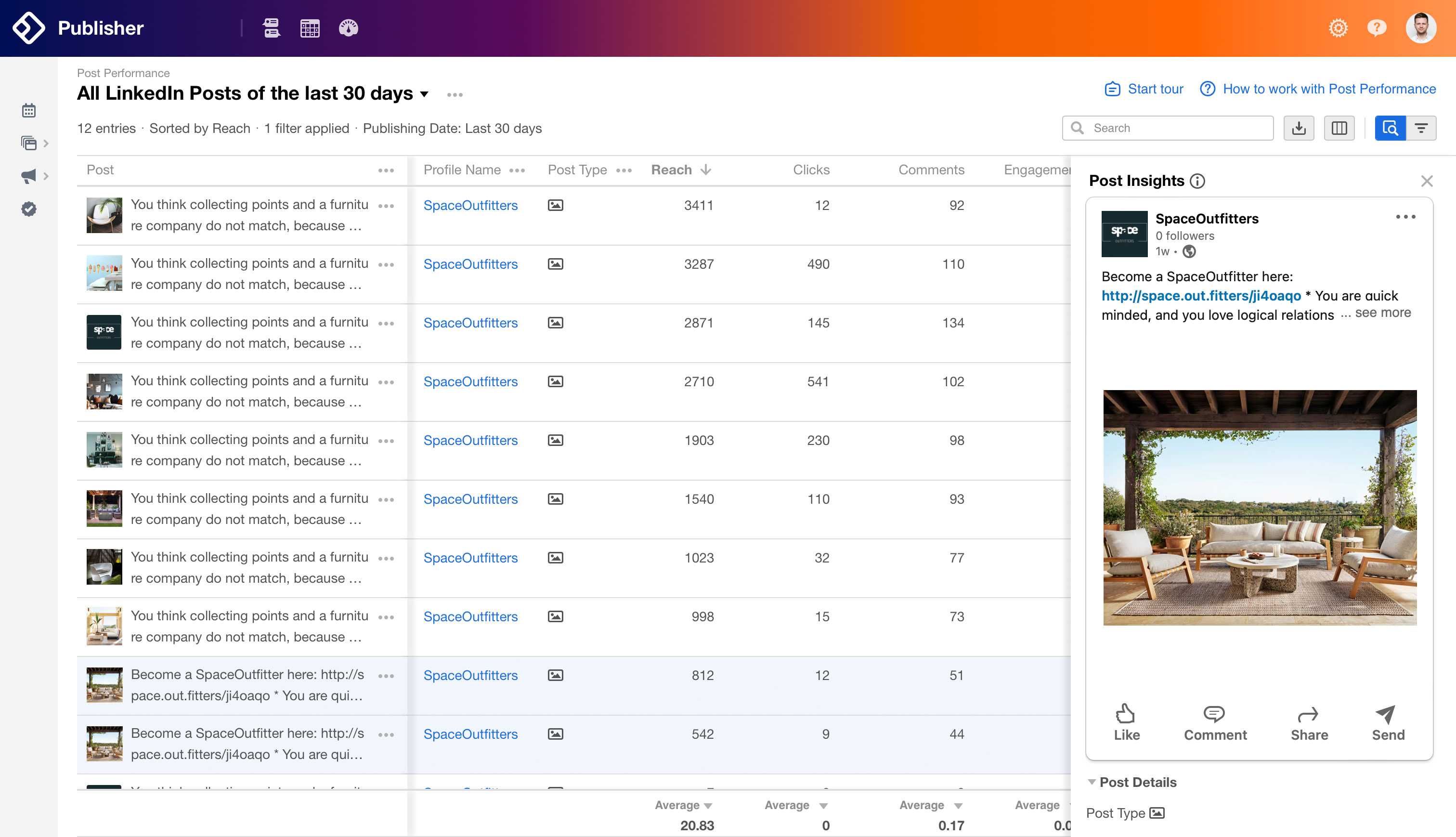 Learn more about Post Performance in this Knowledge Base article.
Happy analyzing!
Rike
Product Marketing Manager