Publisher
Your Brand Message on All Social Networks with One Click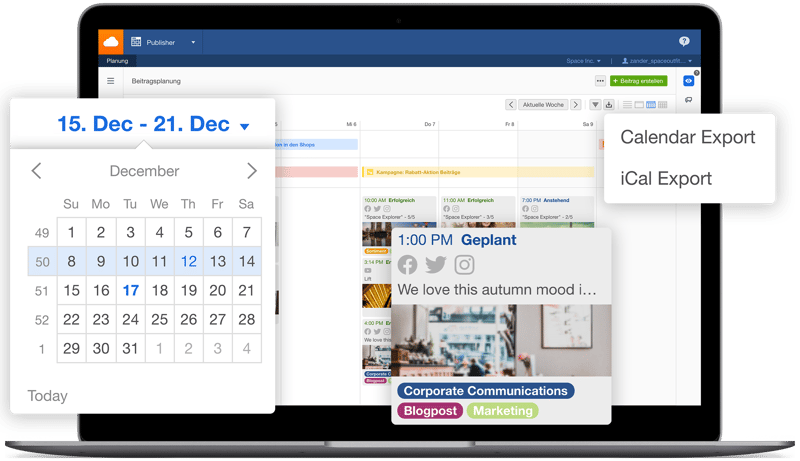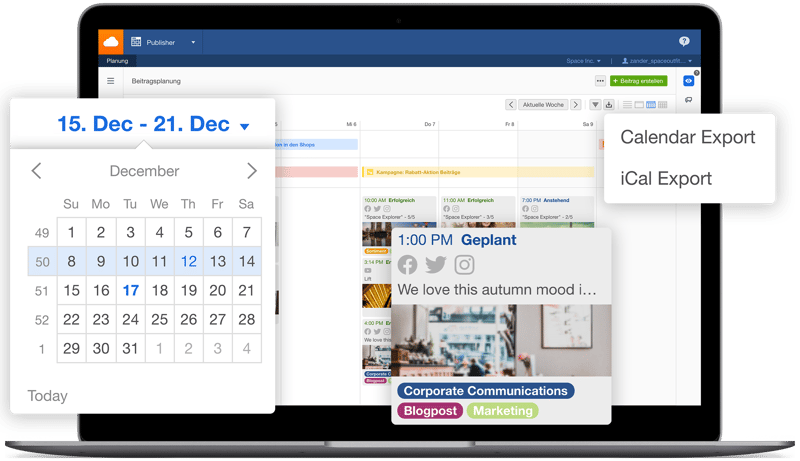 Save Time by Centrally Planning, Creating, and Publishing Content
Publish posts across all your social media channels at once: It's as easy as can be thanks to the Master Story module. This module lets you create content, select channels, review, share, and publish posts - all in one workflow. Of course, posts can also be customised in a channel-specific manner. Templates further help you predefine content, audiences, or specific landing pages and page groups. As such, you will be able to maintain global CI standards.

Optimal Approval Workflows Within Your Team and With External Partners
Once a post is complete and ready to be published, optimisation suggestions or the final "go" can be obtained via the intuitive approval process. All involved team members - whether they have access to Facelift Cloud or not - can be kept up-to-date on individual posts. A discussion feature allows for an exchange of information within the team. Depending on their authorisation, employees can be asked to edit or release posts. Even when working with external partners, such as agencies or creative freelancers, you can achieve optimal coordination processes. A clearly arranged editorial calendar also lists all planned and published posts and their status. Filters help you sort the content by channels, sharing status, assigned campaign tags, or users, among others.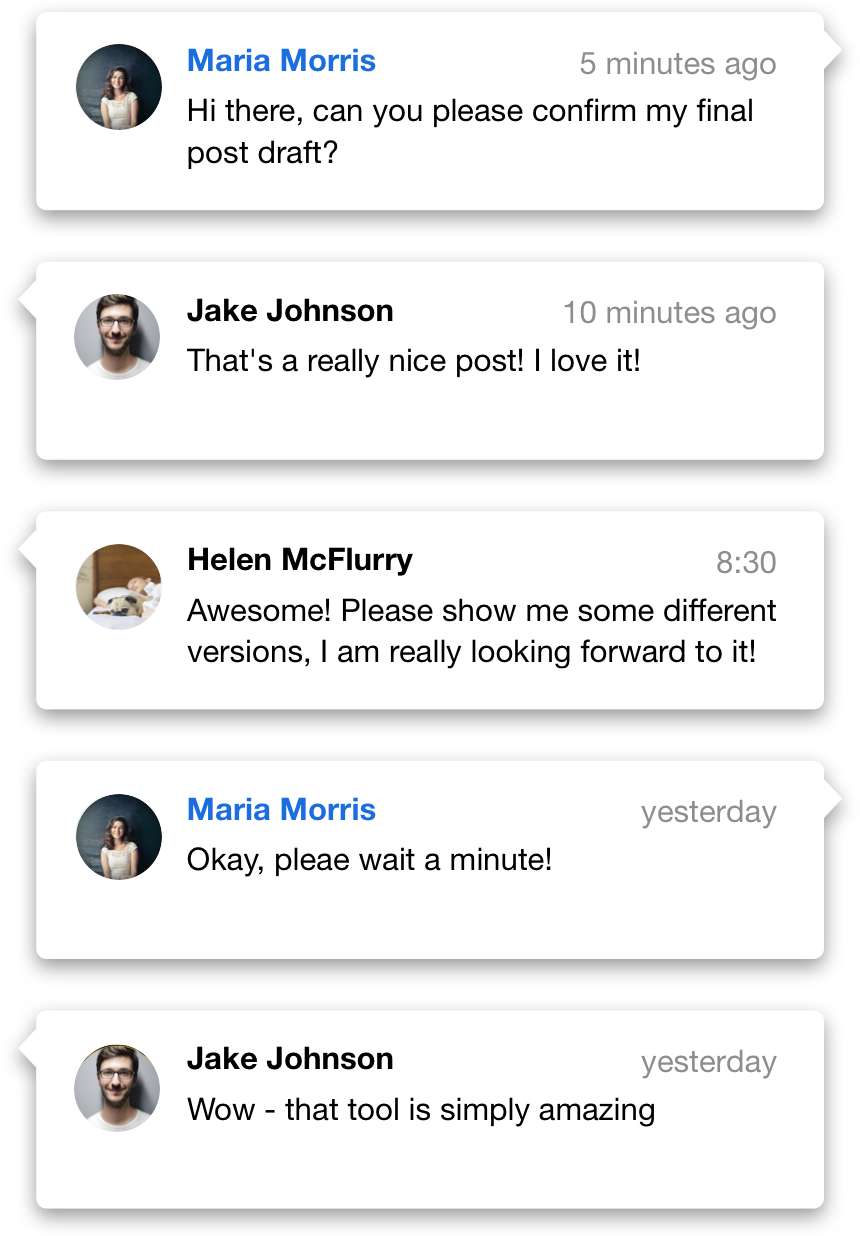 Templates from a Global Content Pool
Fast and clear content creation guaranteed – this is what the Global Content Pool can do for you. Use your own template collection to define content specifications for further content processing on a global scale and make them available as quickly as possible. As an inspiration for editorial planning, content suggestions from over 1 million curated sources are available to you. According to pre-defined keywords, they deliver exciting insights and hot topics from your industry, which are currently all the rage in the social media sphere - a lucrative source of inspiration that you can adapt to your own business.

The Most Important Features at a Glance
Efficient Multi-Channel Publishing
Master-Story Mode: Publish posts across all channels at once – with just one click
Perfect Teamwork
Establish individual approval processes and publish perfectly coordinated content
Campaign Tagging and Tracking
Global tagging of marketing actions for better analysis
Creative Source of Inspiration
Use topic suggestions from trending topics for immediate adoption as a link post
Central Editorial Calendar
Integrated planner for all planned and already published content. Export iCal or PDF
Short URLs and UTM Tracking
Customisable short URLs for branded domains and UTM tracking
100% control
Differentiated role rights system for permissions according to your requirements
Centrally Definable Content Templates
Creation of posting templates for local or international adaptation
Facelift Cloud offers many features - Discover more: