Still the reigning champion of social media networks worldwide by user count, Facebook continues to record healthy figures, now approaching 3 billion users globally. Given a world population of about eight billion people, this is a massive chunk of users.
In fact, in some parts of the world, particularly in Southeast Asia, Facebook – which comes preloaded on most mobile devices – has become nearly synonymous with the Internet. As of June 2021, between 150 and 200 million companies are using Facebook for their own business goals, which can include corporate branding, community building, and advertisements on the platform.
The fact that Facebook users were sharing less private content led Facebook to rethink its approach, and the resounding success of Instagram Stories came just at the right time. In early 2017, the Stories rollout started on Facebook as well. However, this ephemeral content feature got off to a bit of a rocky start. Originally, the feature was only available on mobile devices and was difficult to find for fan page admins. However, despite its initial challenges, Facebook rose to the challenge and today claims over 300 million daily users.
Reels has experienced a similar trend, also a feature copied over from Instagram, and intended to help Meta's platforms compete with arch-nemesis TikTok.
How do Facebook Reels Work?
By and large, Facebook's Reels work in a similar manner as those on Instagram. Users can share short-form, vertical video content, which is these days more prominently featured in the feed on users' Facebook feeds.
Meta has instituted a huge push for Reels on Instagram in recent months, a trend they are only expected to continue as TikTok continues to experiences success with its own vertical videos, and this push is expected to be just as present on Facebook since IG and FB are so closely linked.
Facebook Reels can be published in two ways:
Sharing via Instagram: Reels - and all content for that matter - published on Instagram can be shared on Facebook without having to make any adjustments. However, from a business perspective, doing so is not generally recommended, as each platform requires its own content strategy, features different demographics, etc.
Via the Facebook or Creator App: This is the most native story-making approach with a similar number of features as Instagram and provides a solid alternative for creating high-quality content.
Directly within the app or desktop. This is the simplest form, and the one used most frequently by the majority of individual users. Reels tend to have a higher production value than Instagram or Facebook stories, which means that they are often not shot via phone, but are instead much better groomed video content filmed professionally, much like an ad.
Penetration & user reach
Every day, 1.92 billion people log into Facebook to catch up with friends, families, fan pages, the businesses or organizations they love, and to get their news. Hundreds of millions of these people watch Reels on the platform.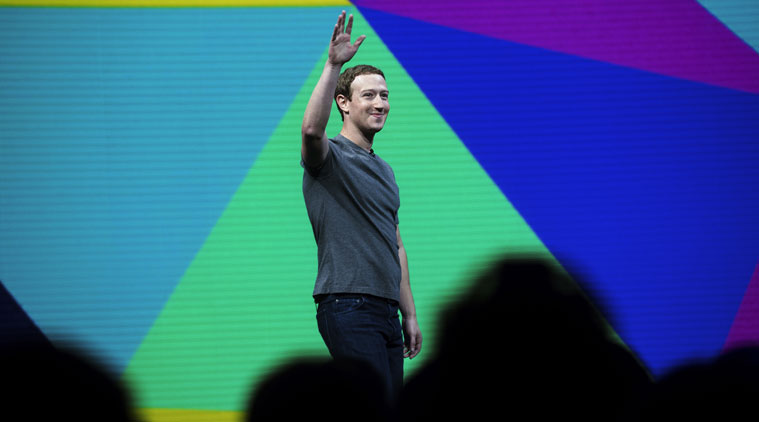 Facebook Reels for businesses
Reels are still on the rise and hold great potential for businesses looking to capitalize on all aspects of the world's most prominent social platform. As with essentially all social media networks, consistency in usage and the publication of content by organizations or creators is of paramount importance. Short-form video content in all its manifestations, and now Reels in particular, is nothing new, but continues to grow in prevalence by the month, as it has done for the past several years.
One important aspect of Facebook Reels and indeed all social media content creation, is the need for businesses to interact with their communities. Reels are a great way for organizations to put their engaging content in front of more eyes. But in order to maintain brand affinity, it is essential for community growth and loyalty that members of these communities feel close to their favorite creators.
Ads and Facebook Reels
The attention-grabbing, format-filling vertical ad is a big reason for using Facebook Reel ads. In addition, the great performance of the dual-publishing capabilities of Instagram offers another compelling argument for publishing ads in this space and thus reaching more people.
Companies can post their vertical format ads as pictures or videos via Meta's Ad Manager. These appear between Reels much like traditional commercials, meaning that they should also offer a targeted, seamless viewing experience for viewers.
Within the ad manager, conversions, app installations, traffic, brand awareness, and reach are parameters from which marketers are able to choose. While doing so, the entire range of Facebook measurement and targeting methods is available to advertisers thanks to Meta's powerful Business Suite.
But for businesses, it's also important to know that everything you produce represents your company, and that your content should already be purposeful, compelling, and worth watching without having to be an advertisement at all. People don't prefer ads over "standard" content, which is always worth bearing in mind when creating for social media.
Important for creators
Both Facebook and Instagram stories should have aspect ratios of either 9:16 (standard smartphone screen) or 1.91:1, and dimensions of 1080x1920. They have a minimum media width of 500 pixels. Facebook stories can be up to 20 seconds long, and the max file size is 4GB.
Facebook Reels are now supported on facelift!
We're excited to announce that facelift users can now upload and post Facebook Reels using our platform! On the 19th of September Meta introduced the Facebook Reels API, an enterprise solution API that enables the sharing of Reels to publicly available Facebook Pages from a desktop or web based application. Much like Instagram Reels, these vertical video posts are a potentially powerful way to reach your followers, especially with your top-quality material.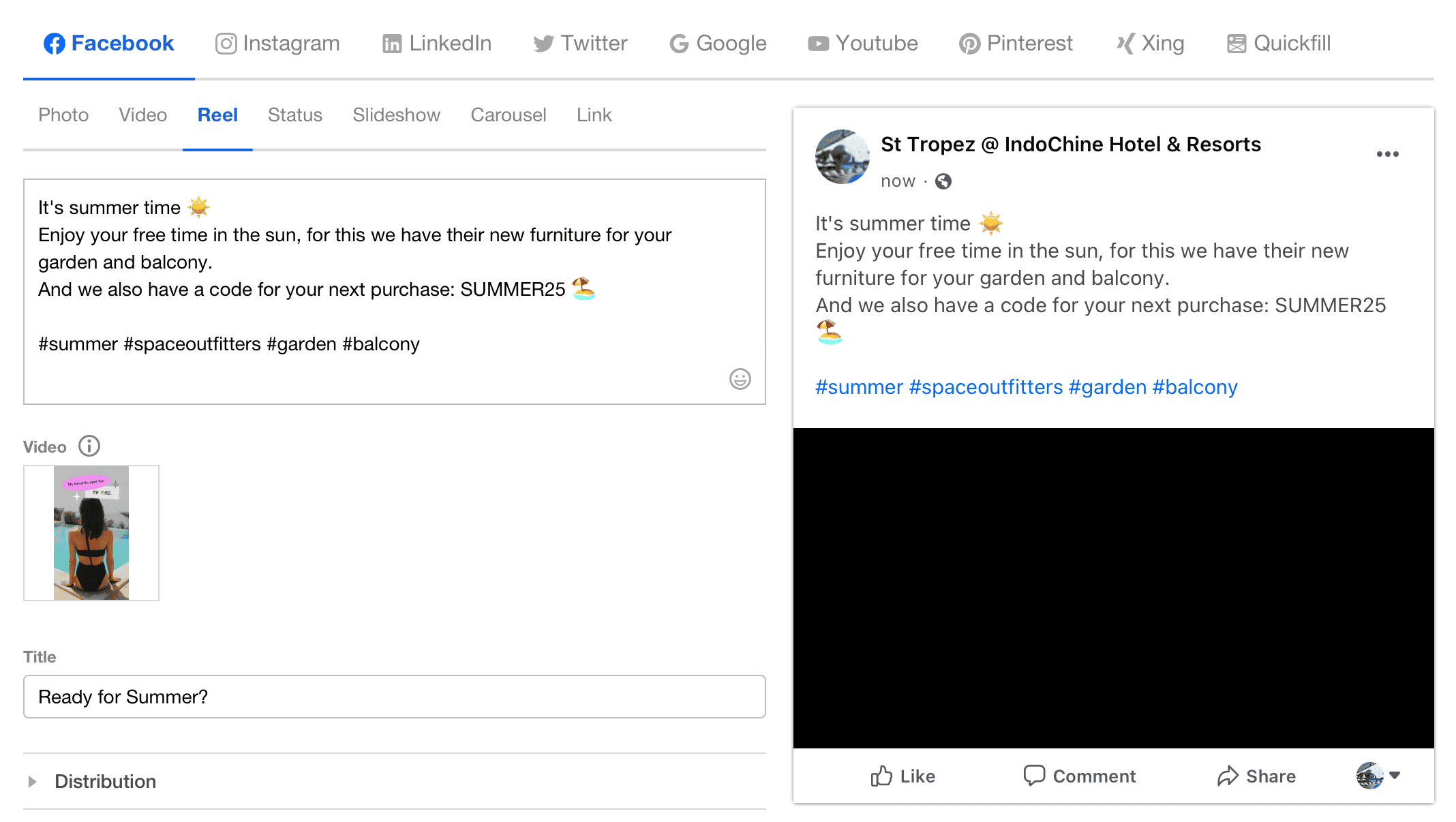 If you'd like to discover how facelift can help support all of your social media pages, including Facebook content such as Reels, you can take a look at our free trial. It's good for 2 weeks, has no strings attached, and can provide you with glimpse of what facelift can do to make your impact on social easier. Click here to learn more about the trial!