For 69% of all customers, a quick solution of the problem is crucial when it comes to good service. This is what makes support on social media so important. As a community manager, it is your daily bread to process a large number of rather simple requests. However, from time to time, your customers will have questions that you need to forward or even escalate to your customer service colleagues.
Offer the appropriate support for complex requests in social media with Salesforce
What is the key to efficient and effective social media customer service? That's right, it's the tools that help you answer questions, create tickets and organize the daily workflow. With the Salesforce integration, we ensure that you are ready to help your customers when they contact you via social media.
facelift has always offered you the opportunity to involve other colleagues or specialist departments with questions in community management thanks to internal chat and external notification. With the new Salesforce integration, we are taking another step towards connecting social media and responsible colleagues without access to facelift. As soon as you have linked your Salesforce instance, it is possible to send a case to Salesforce for private messages.
To do this, select the relevant conversation and open the inspector on the right-hand side. Here you only need to enter the important information that needs to be transferred, and a Salesforce case can be created. The messages from the conversation are also transmitted.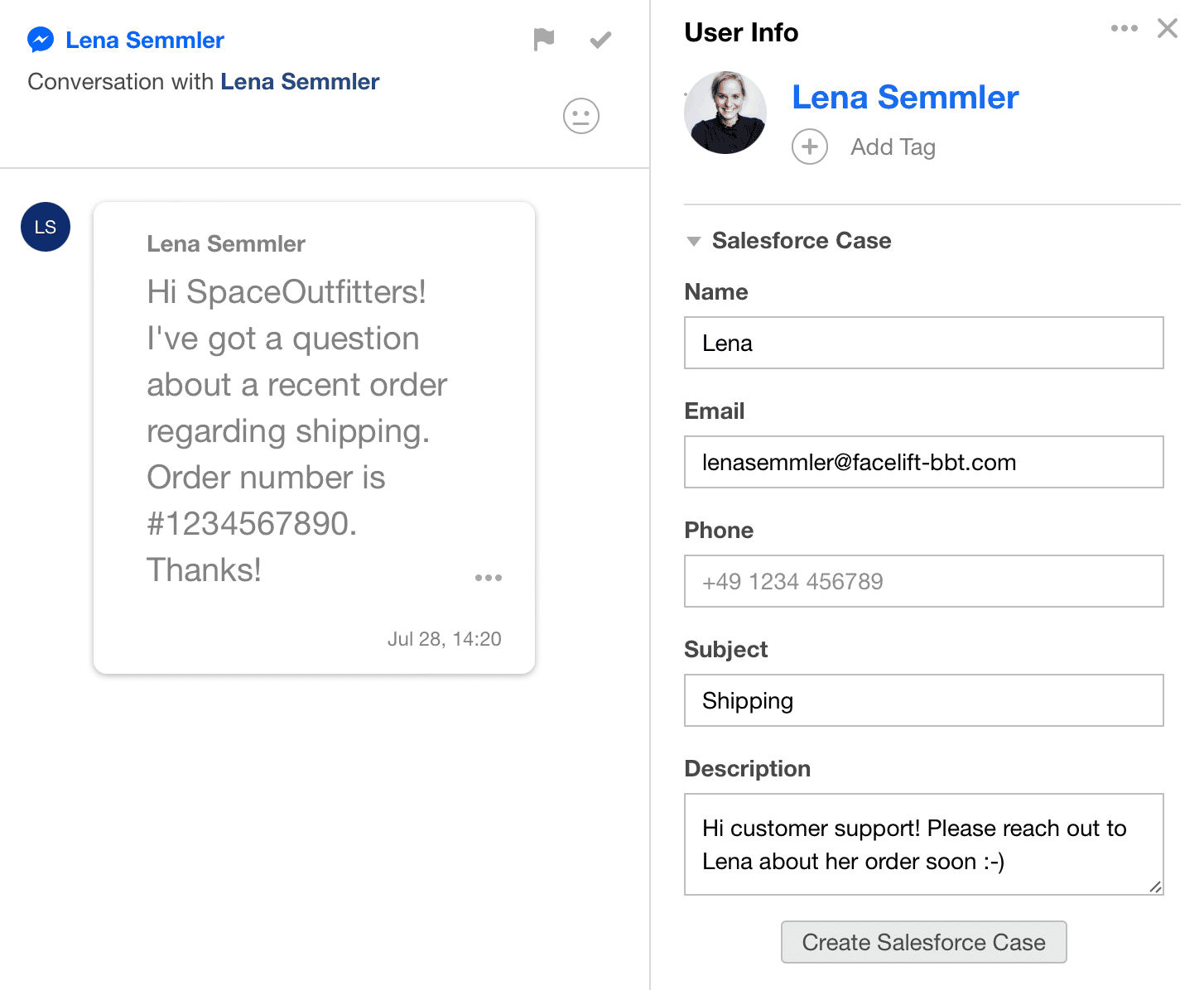 The Salesforce integration can be set up in a minute – without any technical know-how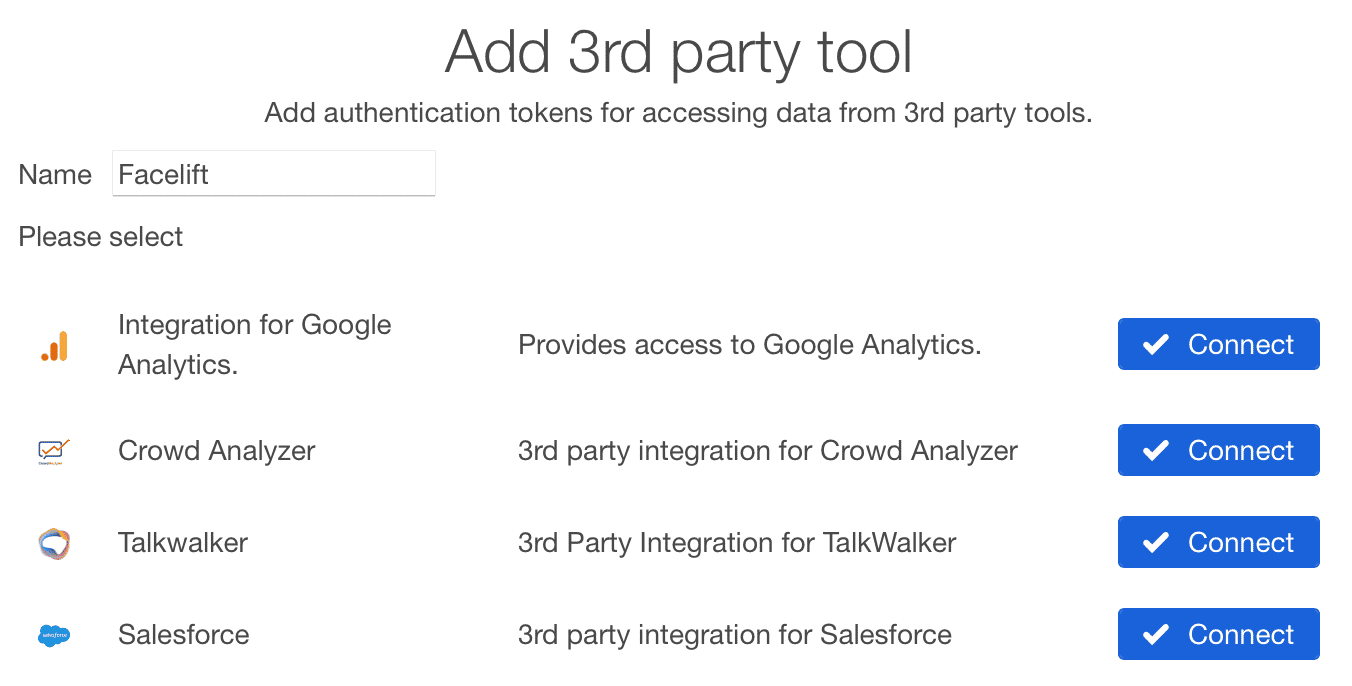 Important: Data protection has always played an important role for Facelift Cloud - but you should also take the issue seriously with this function. If you would like to transfer the data from a conversation and the personal data of the user to another system, you must ask for consent.
Our recommendation: As soon as you realize that this conversation should be conducted/transmitted via Salesforce and another department, simply use a prepared response template to ask for all necessary information and at the same time mention the transmission to another system or get consent.
Additional information on integration with Salesforce can be found in our Knowledge Base.
Continued success and fun working with facelift!
Tom
Product Marketing Manager